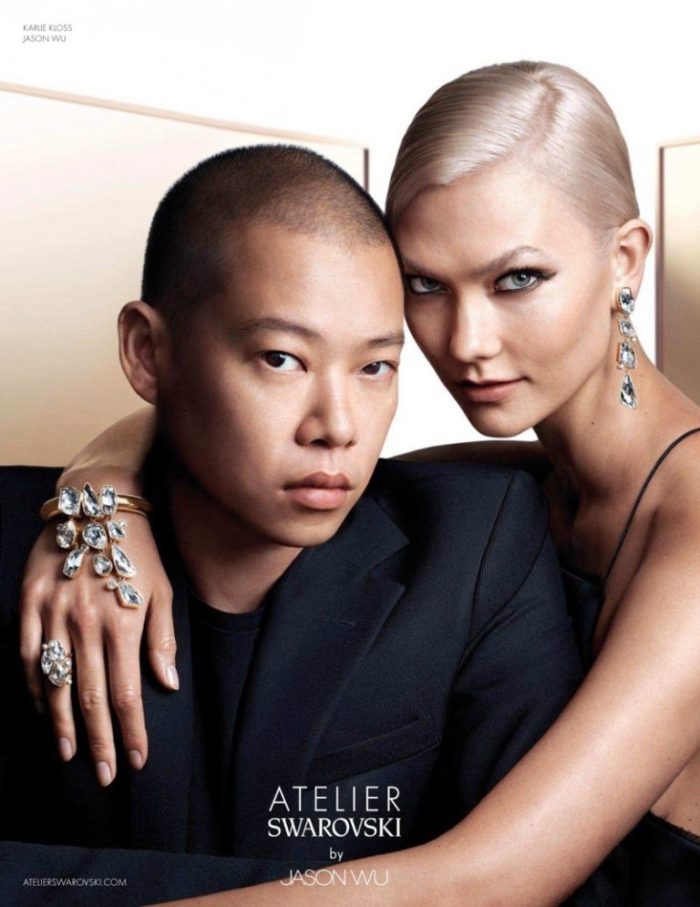 Jason Wu and Karlie Kloss pose for Atelier Swarovski by Jason Wu campaign
Marking two years as the face of Swarovski, model Karlie Kloss turns up the glam factor for the crystal brand's new advertisements.
The blonde model appears in campaigns for the Atelier Swarovski, Mother's Day 2018 and Atelier Swarovski by Jason Wu lines. Karlie charms wearing glittering gems including watches, bracelets and statement earrings. The 25-year-old also joins designer Jason Wu and model Maye Musk for the shots.
———————————————
CAMPAIGN: KARLIE KLOSS FOR SWAROVSKI JEWELRY
Model Karlie Kloss shines in Atelier Swarovski campaign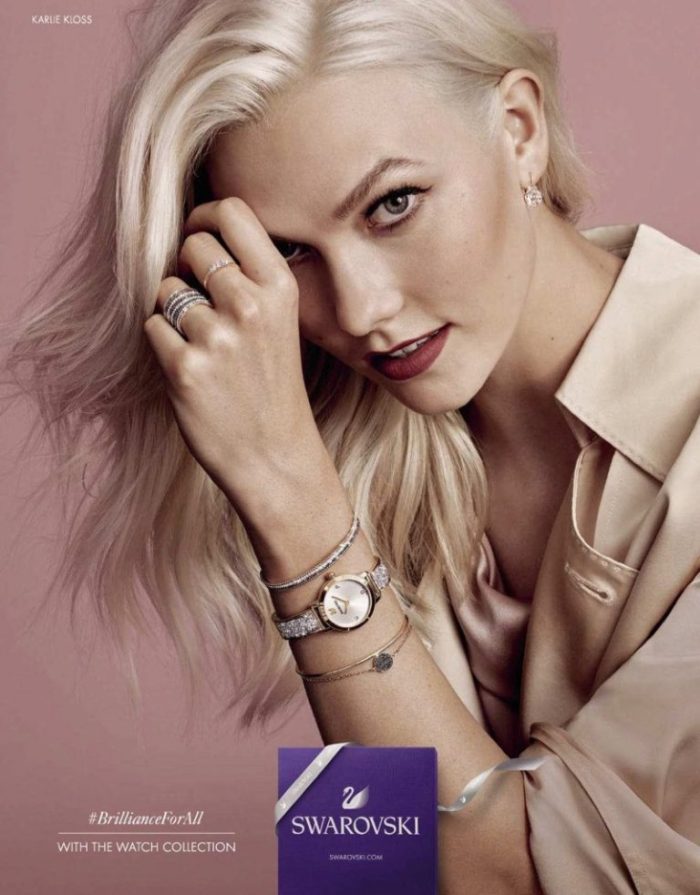 Swarovski taps Karlie Kloss for its Watch campaign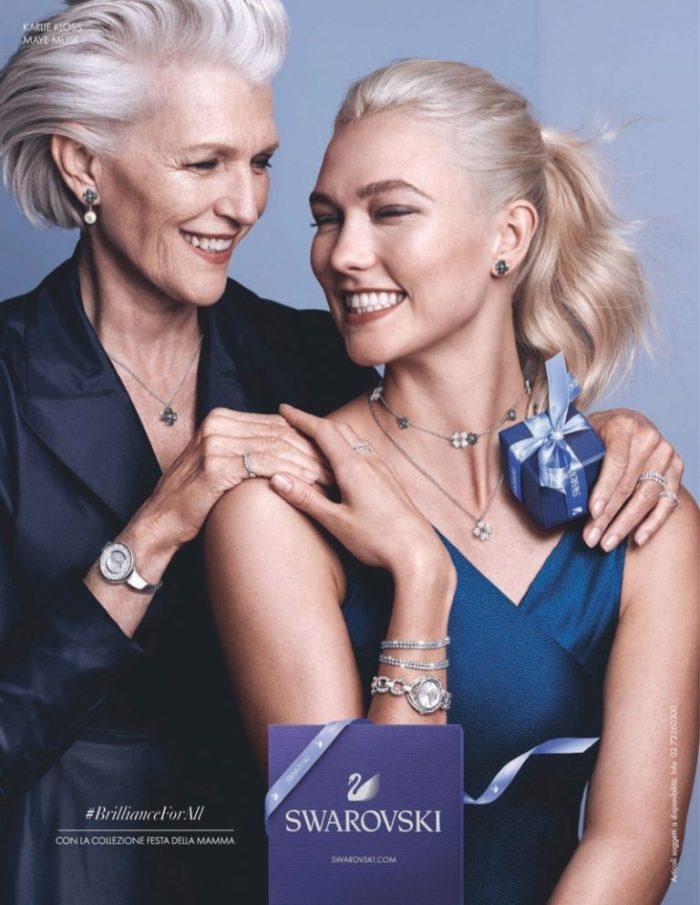 Maye Musk and Karlie Kloss front Swarovski Mother's Day 2018 campaign