Cartier hailed its latest fine jewelry selection, Sortilège de Cartier, in the idyllic 17th century gardens of the Villa Aurelia in Rome, a locale at once breathtaking and apt given the fragrance- and floral-inspired stones of the collection.
Conceived as a tribute to femininity and the rarefied art of perfumery, the trove of 60 haute joaillerie pieces were hidden away in the Orangery, waiting for delighted discovery by guests winding their way down the marbled steps of the lushly landscaped villa.
The glimmering, sinuous necklaces, rings and bracelets were the House's ambitious and inspired attempt to crystallize the ephemeral properties of all the known fragrance families – florals, eaux fraîches, fougères, citrus, heady scents and white flowers – into a cohesive, solid whole.
The soiree continued into the evening with guests being invited to their seats at a secret garden dinner, which was given a surreal twist with the presentation of eight tableaux vivants depicting Ancient Rome and the olfactory themes of the Sortilège de Cartier Collection.
These dreamy scenes melded magic and reality with the on-stage appearance of the lovely Monica Bellucci and Fan Bing Bing; famous singer Lucio Dalla performing well known operatic arias; and Charlie Siem, virtuoso violinist from England.
Fan Bing Bing and Monica Bellucci at the "Sortilege de Cartier" launch at Villa Aurelia on September 17 in Rome, Italy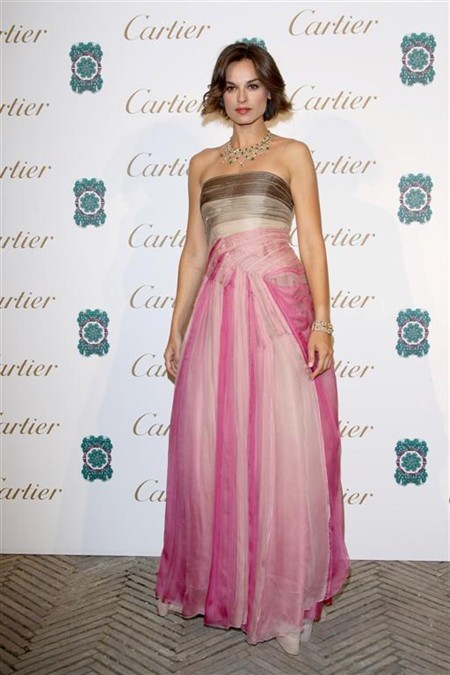 Kasia Smutniak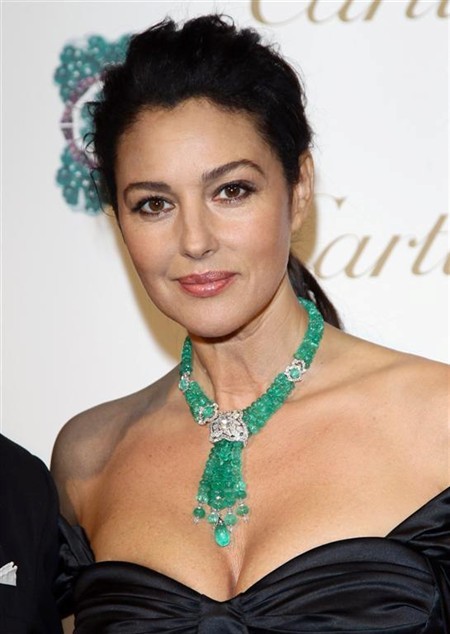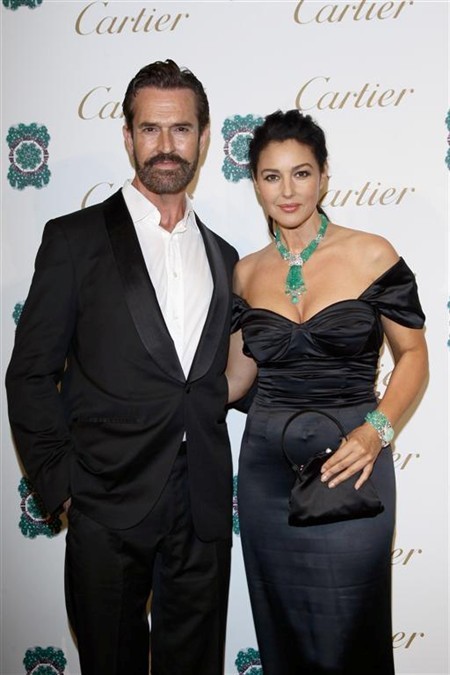 Rupert Everett, Monica Bellucci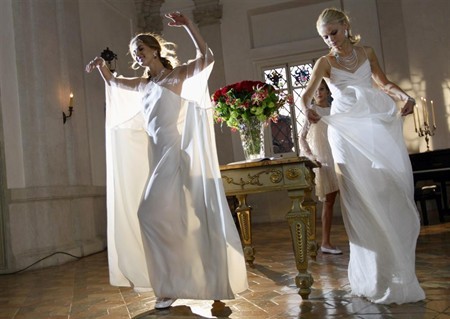 Models wearing the latest jewelry pieces at the unveiling of the Sortilège de Cartier collection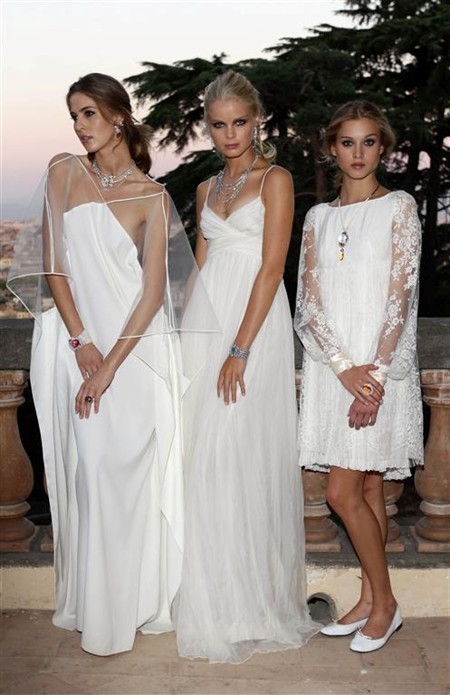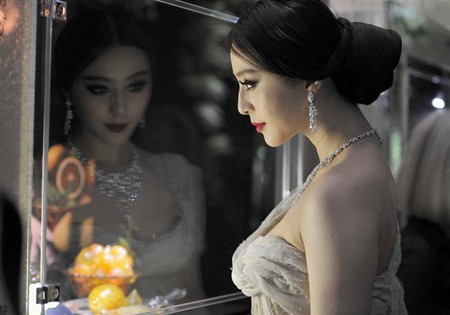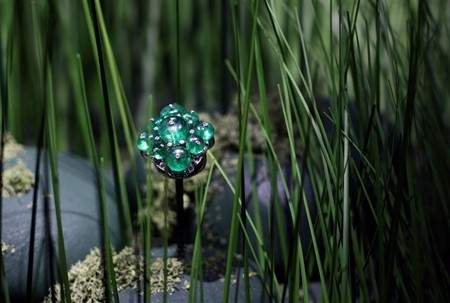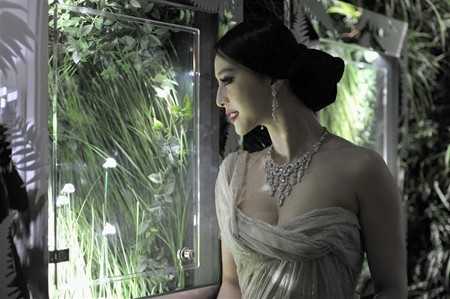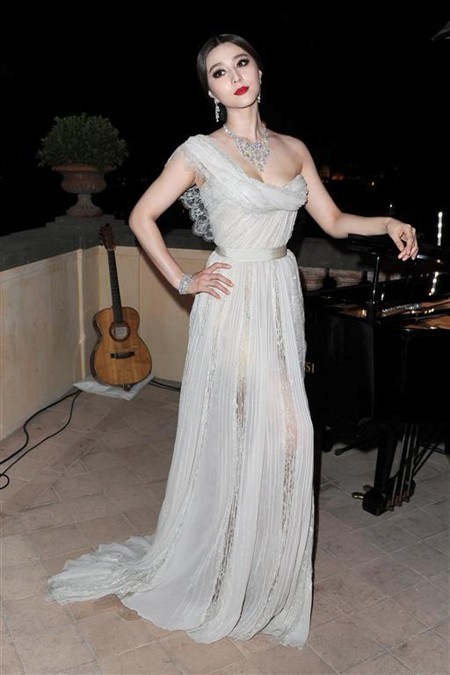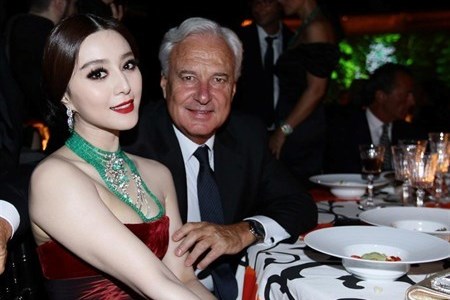 Fan Bing Bing and Bernard Fornas, President and CEO of Cartier International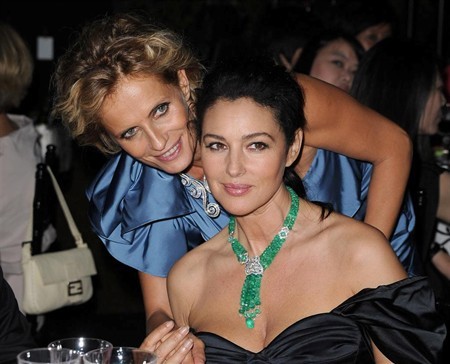 Isabella Ferrari, Monica Bellucci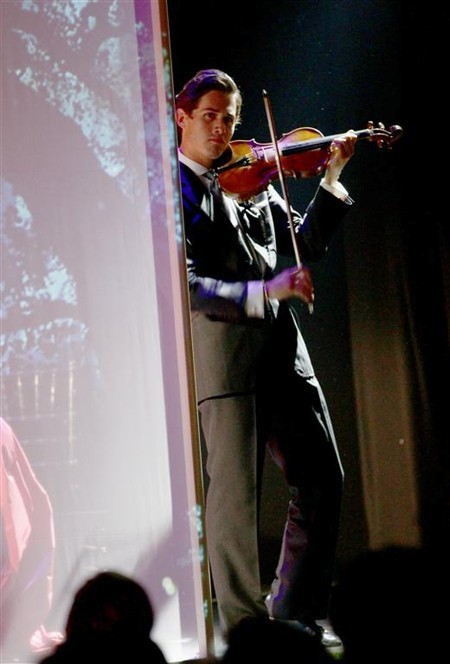 Charlie Siem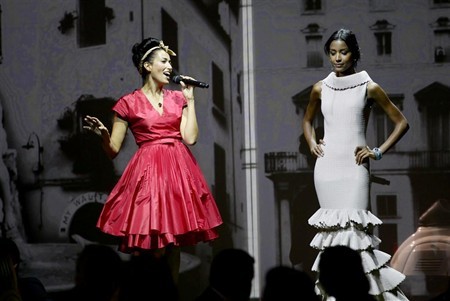 Italian singer Nina Zilli performs on stage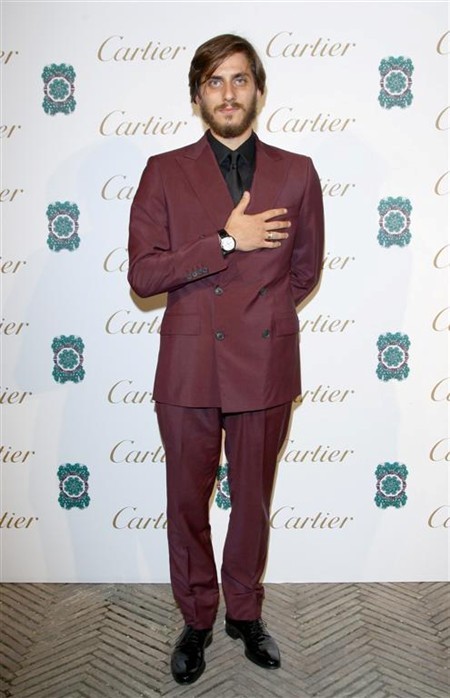 Luca Marinelli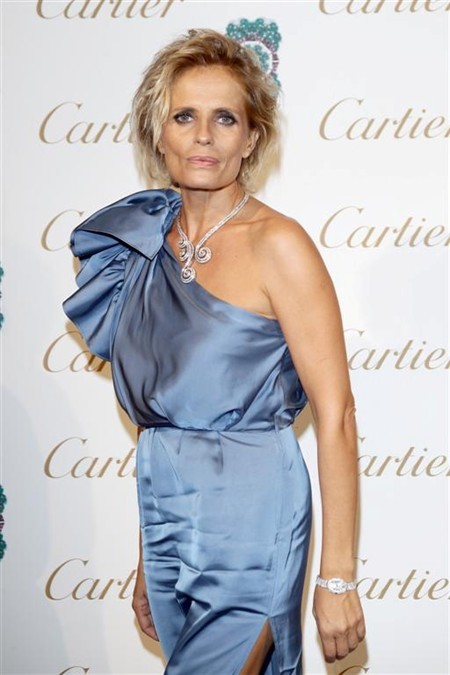 Isabella Ferrari