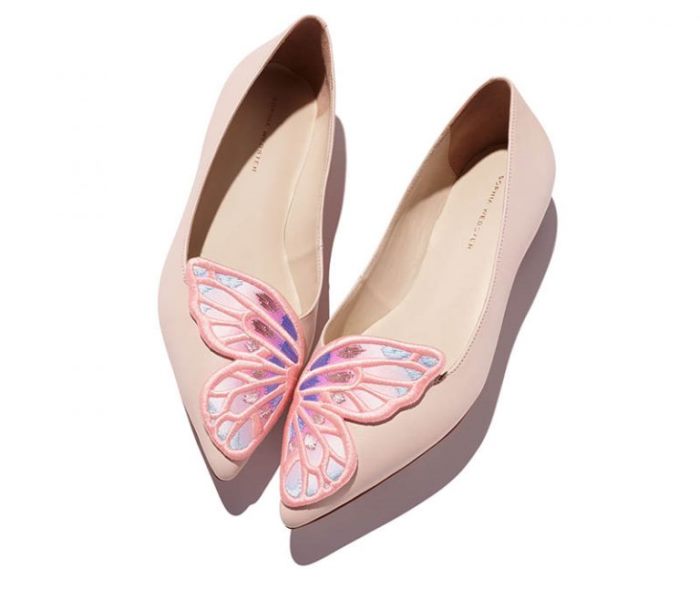 Sophia Webster Bibi Butterfly Embroidered Flat $495
This pink flat is made of calf leather with an embroidered butterfly wing decoration.
British shoe designer Sophia Webster gets whimsical with the launch of a new capsule collection. Available exclusively at Neiman Marcus, Webster created a range of pink shoe designs with butterfly embroideries.
Choose from a chic flat, leather sneaker or d'Orsay sandal. Prices start at $395 and go up to $795. Discover more from Sophia Webster's Pink collection below, and shop more shoes at NeimanMarcus.com.
—————————————————————–
SOPHIA WEBSTER BUTTERFLY SHOE COLLECTION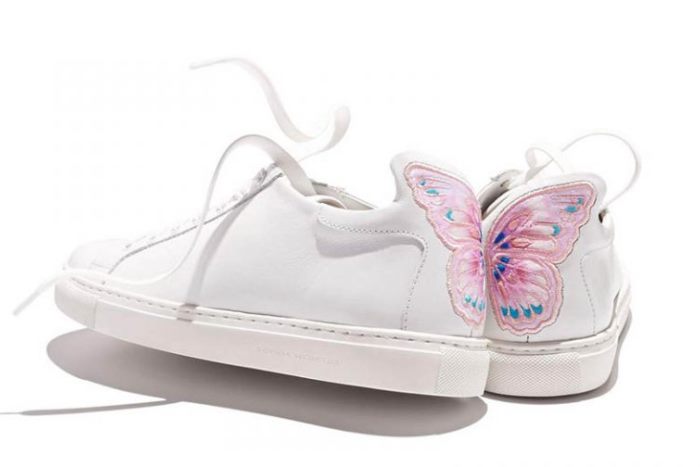 Sophia Webster Bibi Butterfly Low Top Leather Sneaker $395
Keep it casual with a low-top sneaker in soft leather. The butterfly embroidery at the back brings a whimsical element.
Sophia Webster Chiara Embroidered Butterfly Sandal $795
Make an entrance in any room with a leather pair of sandals featuring 3D butterfly wing accents