Victoire de Samothrace by Salvador Dalí
Christie's is currently holding its Small is Beautiful: The Online Modern Sculpture Sale, which lasts from June 20 to July 3. The ongoing sale is the first online auction of small-scale sculpture by Impressionist and Modern artists, and Modern British artists.
The sale reflects the increased international demand for works on a smaller scale by artists such as Salvador Dali, Henry Moore, Auguste Rodin, Max Ernst and Pablo Picasso. The sculptures on offer date from as early as 1892 to the present day, with estimates ranging from £800 to £100,000.
"We put together this new sale format as a response to the increasingly global demand we have seen for smaller works by these 20th and 21st century artists. This sale format also adds an extra dimension to the week of Impressionist & Modern sales in London, giving clients a new way to add to their collections and the ability to bid from around the globe." says, Specialist and Head of Sale, Tom Best.
Leading the sale is Victoire de Samothrace by Salvador Dalí, which is estimated at £70,000 – 100,000. The sculpture demonstrates a blend of Dalinian ideas fused into a representation of the Winged Victory of the Samothrace, the famed second century B.C. Greek sculpture of the goddess, Nike. Another highlight to take note of is, Pablo Picasso's Taureau (estimated at £45,000 – £65,000), which was originally conceived in 1955.
To check out the entire catalogue, or to place a bid, click here.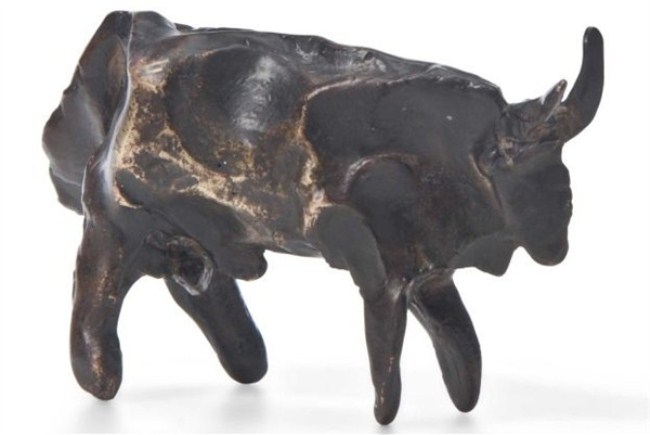 Taureau by Pablo Picasso