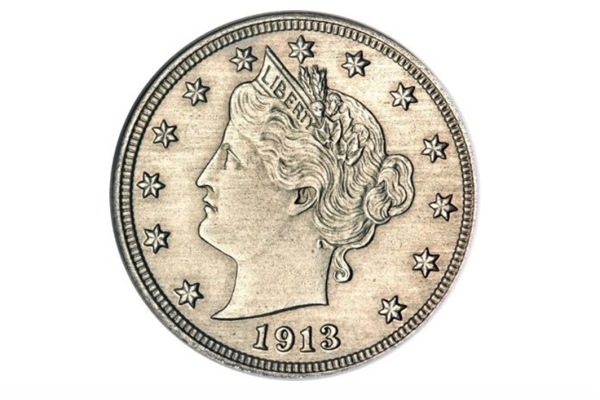 A rare nickel dating back to 1913 is expected to fetch $3million when it is auctioned in January in Orlando, Florida.
The coin is one of only five ever made and was struck when the US mint was in the process of switching designs. The new nickels were supposed to show a Native American head on one side and a bison on the other.
However on this particular coin, only one of the reforms was implemented. They updated the tail side to show the bison but instead of etching the American native on the other, they kept the figure of the statue of liberty. Essentially, it is a halfway house between one period of American coinage and the next.
The coin has had a colourful past to match its rarity. It was owned by King Farouk of Egypt and was even seen on an episode of 'Hawaii Five-O,' labelled 'The $100,000 Nickel'. In 1978 Los Angeles Lakers owner, Dr. Jerry Buss, paid $200,000 for it, but it has changed hands several times since and leapfrogged in value every time.
Only three of these remarkable coins are owned by private collectors. The other two are housed by the Smithsonian Institution in Washington DC, and the American Numismatic Association Money Museum in Colorado Springs respectively.