Serena Adsit, Herman Osman, Lynda Pang, Ashley Isham, Lionnel Lim
Upmarket lifestyle brand Shinola celebrated the launch of its first Asian boutique at Robinsons Orchard with a glitzy dinner together with top fashion personalities like Ashley Isham, Tracy Phillips and chef Willin Low.
The boutique offers modern handcrafted timepieces, bicycles, leather goods that are all American-made and evoking the charm of the motor city in Detroit.
Founded in 2011, the brand started by crafting timepieces, where a team of watchmakers made everything from hand, adhering to stringent Swiss quality standards.
Shinola also produces high-end bicycles with a whimsical look. In the production line, skilled craftsmen put together frames and forks together, and work with mechanics to ensure that the bicycles made are reliable, safe, and offers a smooth ride.
The range of lifestyle goods in Shinola also include leather products and journals, with the materials being sources from one of America's oldest tanneries. Each leather product carries a unique number which is based on Shinola's manufacturing coding system.
Creative director of Shinola, Daniel Caudill, said that the Detroit-based company is excited to bring the brand to Asia, calling Singapore an 'ideal launchpad'.
He added that, "We are confident in offering the consumers a unique mix of quality, style and tradition with the beautiful handmade products."
Other than Asia, the company also looks forward to expand its brand in Europe.
The leather goods at Shinola start from $115 and bicycles cost around $4,700.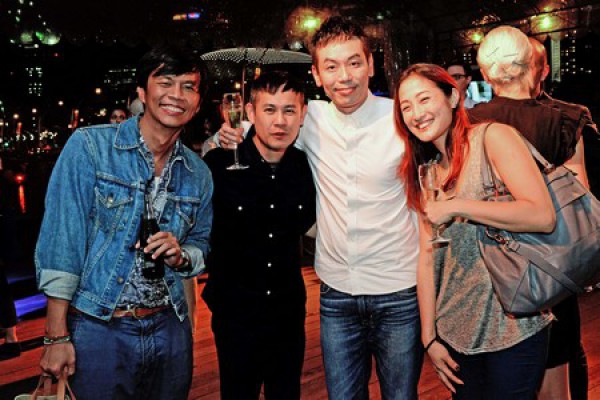 Nic Wong, guest, Chef Willin Low, Xindi Siau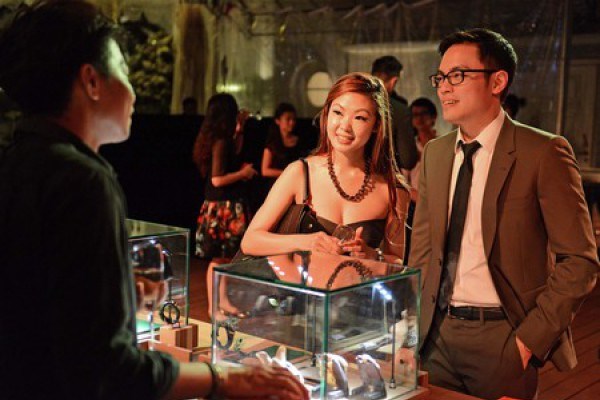 Shauna Woo and Proof Living's director Yung Ong
Herman Osman, fashion designer Jo Soh, Tracy Phillips, Shinola's creative director Daniel Caudill