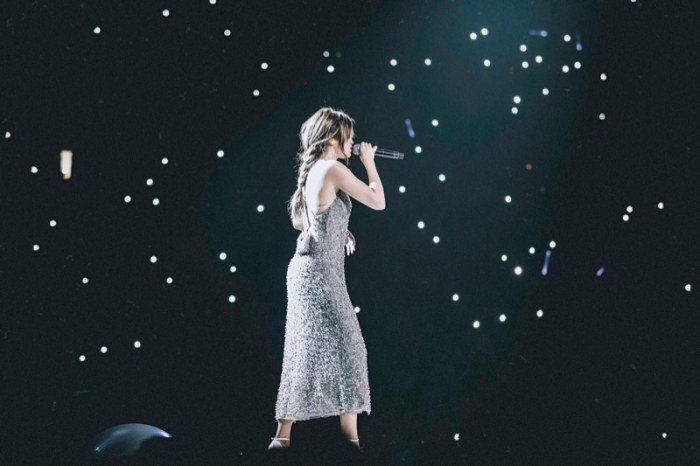 Selena Gomez wears sequin embroidered Giorgio Armani dress on Revival tour
Selena Gomez's 'Revival' tour kicked off in the US last month, and on June 4th, the singer was spotted wearing a sparkling Giorgio Armani dress that lit up the stage. Although we usually think of sequin dresses for the winter holidays, Selena proves that this trend also works in the summer.
Designed by Giorgio Armani, the sea foam green design features spaghetti straps that cross in the back with all-over beading and sequin embroidery. The look is custom, but if you are searching for a similar dress style than look below.
(Images courtesy of Giorgio Armani)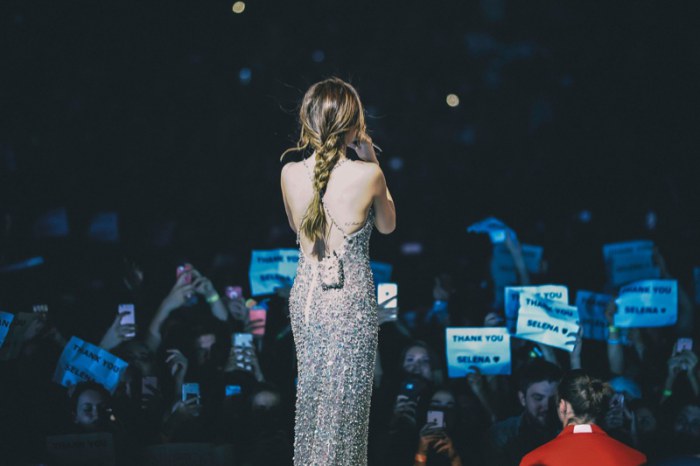 Selena Gomez wears sequin embroidered Giorgio Armani dress on Revival tour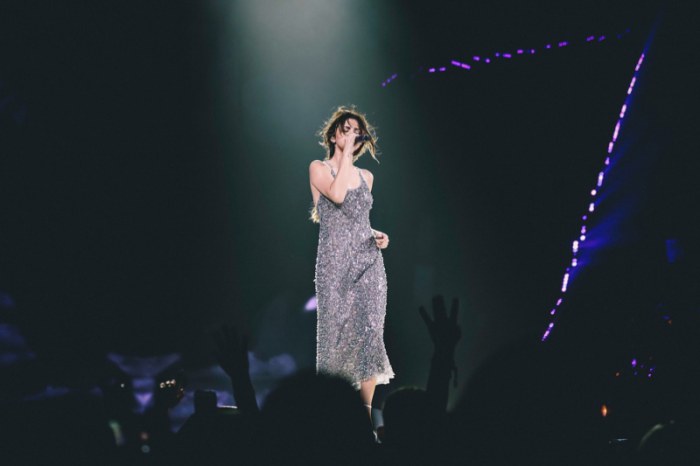 Selena Gomez wears sequin embroidered Giorgio Armani dress on Revival tour