Selena Gomez stars in SG x PUMA Strong Girl campaign
Selena Gomez's first full line with Puma hits stores starting December 12th, and in celebration, a new campaign gets released. The collection and campaign is called SG x Puma 'Strong Girl'.
Selena enlists some of her closest friends including Raquelle Stevens, Connar Franklin, Caroline Franklin, Courtney J. Barry and Theresa Marie Mingus. The line focuses on athleisure designs ranging from track pants to hoodies and leggings. Selena also updated the DEFY sneaker with a rose-gold plated chain and black metal buckle.
——————————————————-
SELENA GOMEZ X PUMA 'STRONG GIRL' CAMPAIGN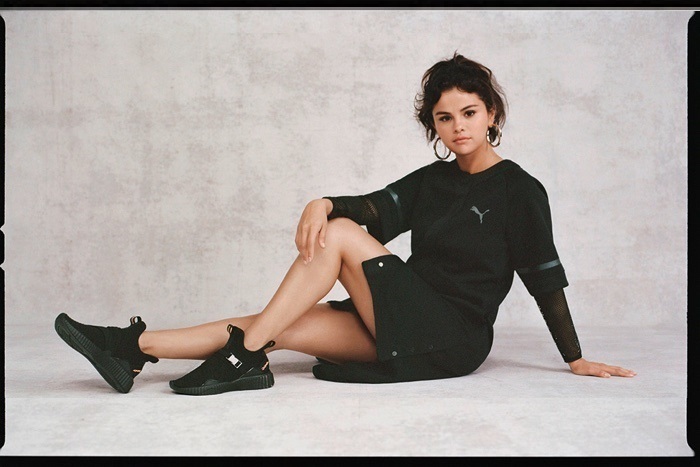 Singer Selena Gomez fronts SG x PUMA Strong Girl campaign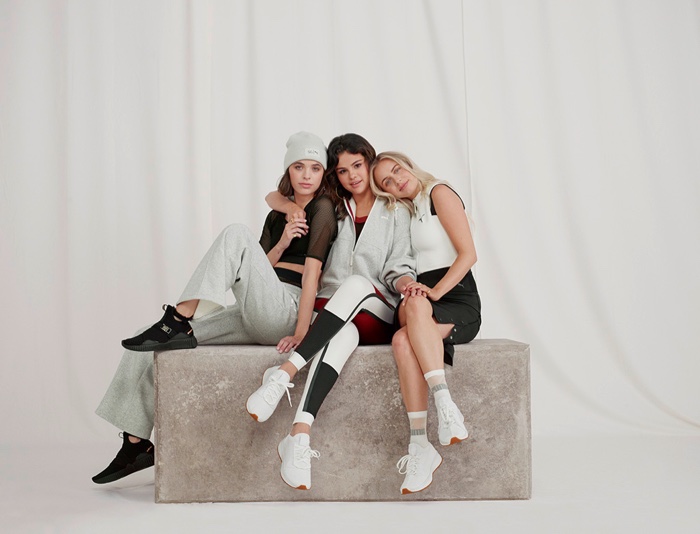 Selena Gomez and her friends pose for new PUMA campaign
Selena Gomez's new SG x PUMA Strong Girl line will land on December 12th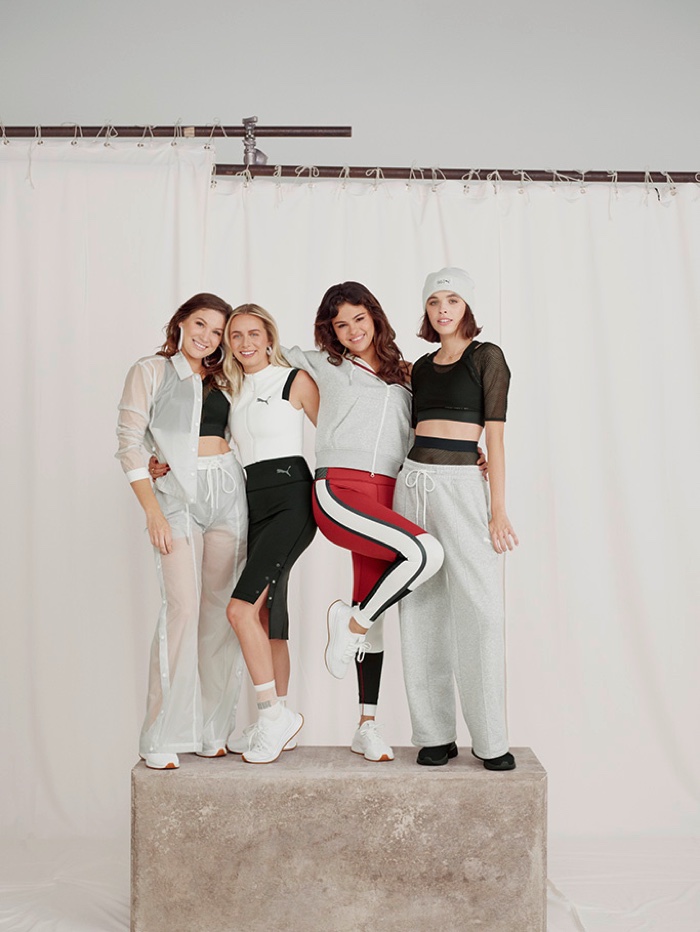 Athleisure takes the spotlight for SG x PUMA Strong Girl collection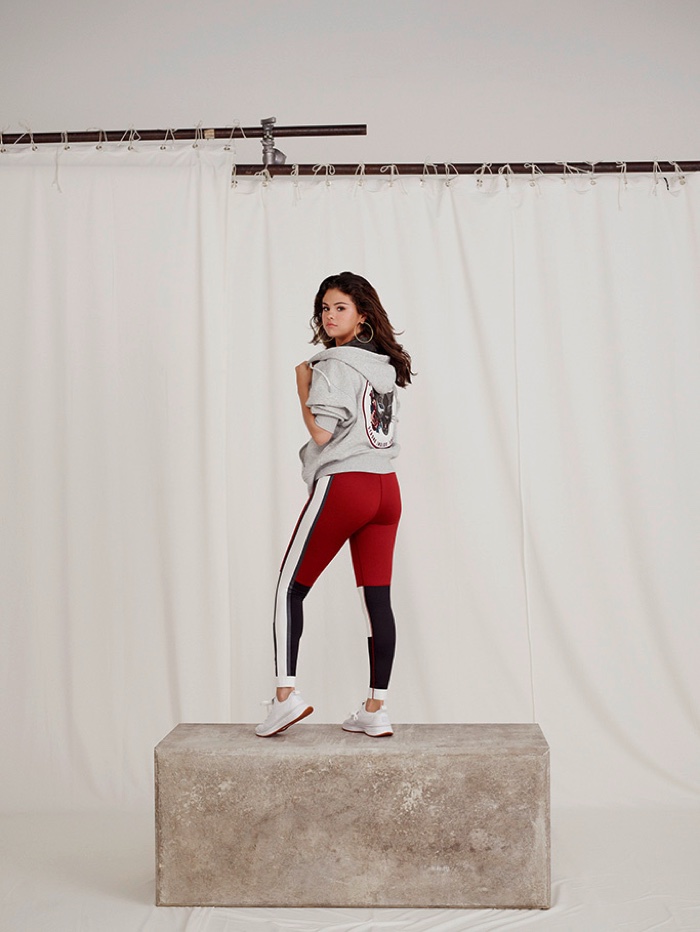 Singer Selena Gomez appears in SG x PUMA Strong Girl campaign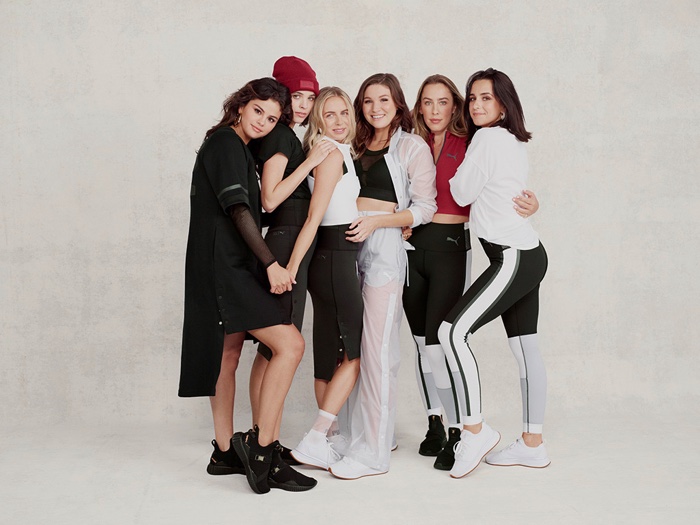 An image from the SG x PUMA Strong Girl campaign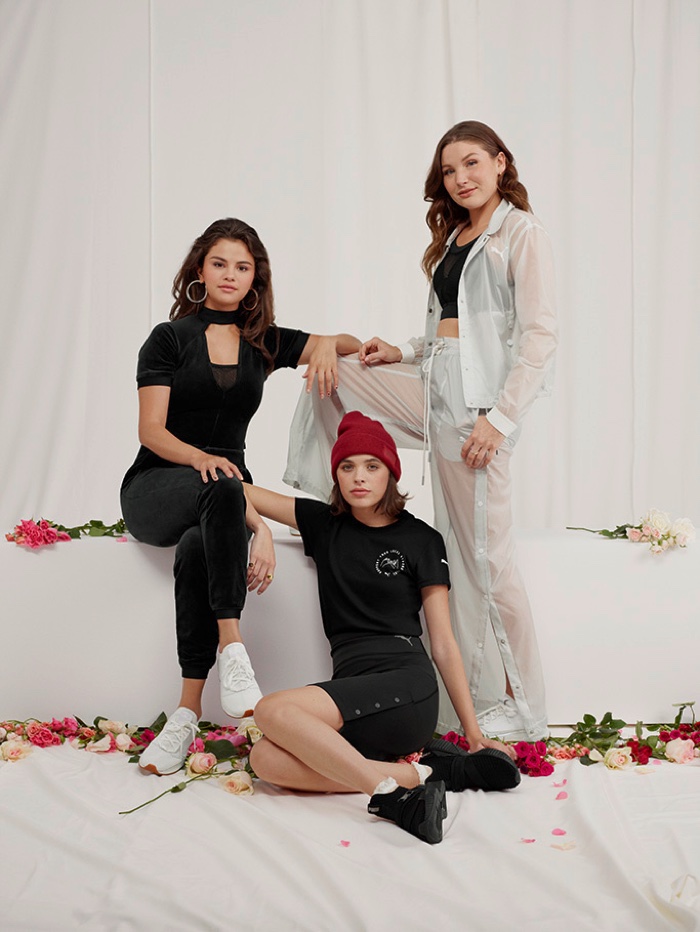 Posing with friends, Selena Gomez wears SG x PUMA Strong Girl collection
SG x PUMA Strong Girl campaign