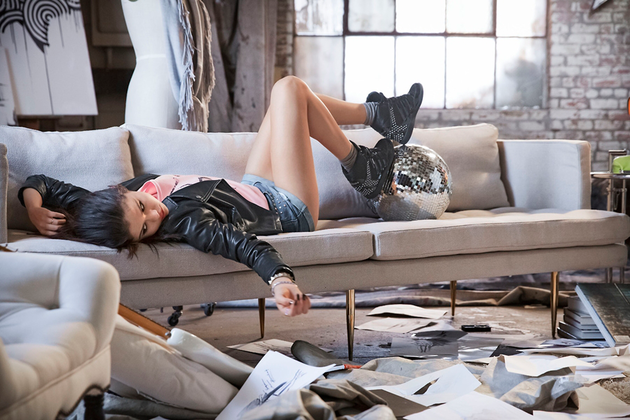 When we first learned that Selena Gomez and Adidas Neo teamed up for a fashion collection, we envisioned a lot of hip, stylish and youthful pieces and the new Selena Gomez for Adidas Neo fall 2013 campaign definitely did not disappoint.
The "Love you like a Love Song" singer is building her fashion empire slowly but surely and her new 53-piece fashion collection for Adidas Neo is definitely a step in the right direction.
The style icon chose a variety of rock chic accents to launch her first fashion collection, which will most likely appeal even to those who aren't die hard rock fans.
In a press release, She said, "I love playing around with fashion and like clothes that are fun, easy to wear and comfortable."
"My collection has a 'rock chic' theme and it's confident, rebellious and fun. It's also a little bit darker and I think it encourages girls to put their own stamp on their individuality and show confidence in what they are wearing."
Do view Selena Gomez's full collection and favorites visit:  adidas.com/selenagomez