T'ang Quartet's Lionel Tan, Ang Chek Meng, Leslie Tan and Ng Yu-Ying with Commercial Director of Samsonite Singapore, Wing Chan (centre)
In a night of glamour and splendour, Samsonite presented its new integrated advertising campaign at Tangs Orchard in Singapore. Samsonite latest ground-breaking innovation, the Firelite, joins Samsonite's range of products. The Firelite series, features ultra-light luggage weighing in a mere 1.9kg – thanks to Samsonite's new CURV technology.
The unveiling of the Firelite during the event was complimented by a performance by the internationally acclaimed and award winning, T'ang Quartet, and an exclusive first look at the latest Firelite campaign video. Trained in London and Moscow, the Quartet excellent artistry and musicality has led them to find fame both locally and internationally. It was the fist time Samsonite was collaboration with a local music talent.
Guests at the event included VIP clientele, trade partners and local celebrities, including former VJs May Wan and Choy Wan, Keagan Kang, Paul Foster and Anita Kapoor who hosted the intimate soiree.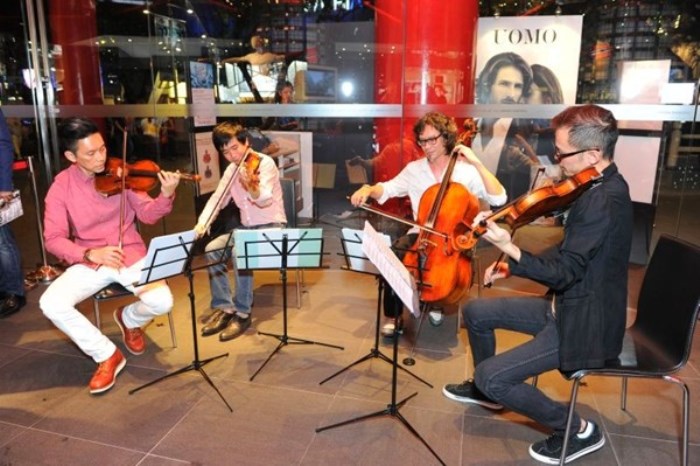 The T'ang Quartet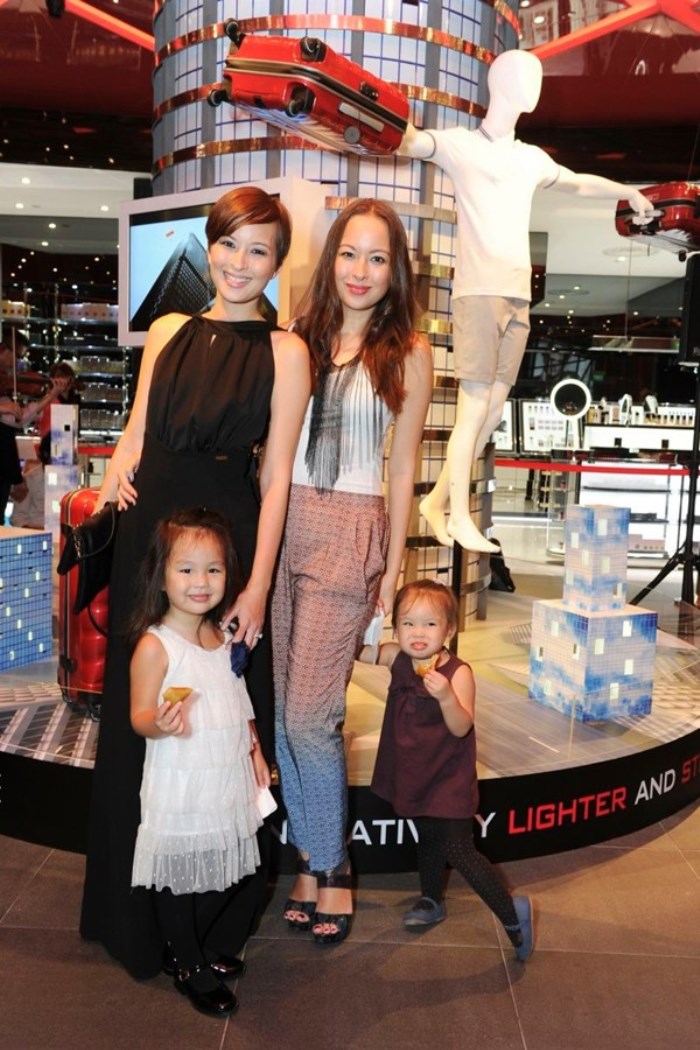 May Wan and Choy Wan, with May's two daughters, Leala and Siena