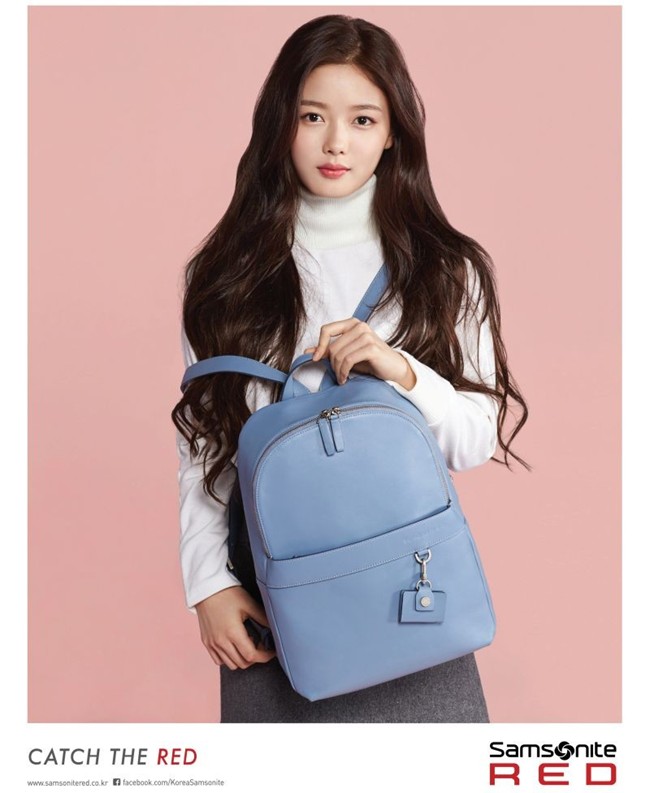 Samsonite RED has appointed prominent Korean actor Kim Woo-Bin and popular Korean actress Kim You-Jung as its new global ambassadors for 2016. The Korean personalities will be fronting Samsonite RED's global campaign for the Spring Summer 2016 collection, and participating in a line-up of marketing activities in 2016. Affectionately called the "shoulder gangster" for his swoon-worthy broad, big shoulders, Kim Woo-Bin effortlessly wins the hearts of fans with his western appearance and masculine charm, as seen in his various commercial advertisements, TV drams, and movies. The actor will return to the television screen in the first half of 2016 with a KBS2 drama titled "Mindlessly but Fondly".
Newly appointed Samsonite RED ambassador and Korean actress Kim You-Jung too is adored not only for her sweet, bubbly and loving personality, but also for her fresh-faced beauty. You-Jung has been receiving great support from the public since her debut as a child actress; hence it's no surprise that she boasts a wide fan base across all ages and genders. At the recent commercial shooting for Samsonite RED's 2016 Spring Summer collection, the friendly actress earned the hearts of staff by filling the atmosphere with her cheerful and bright energy.
"Kim Woo-Bin is emerging as a mainstream Korean wave star across Asia thanks to his attractive appearance, great acting ability and good fashion sense and we believe he will play an important role in publicizing Samsonite Red not only domestically but also internationally. Similarly, Kim You-Jung too has garnered the strong trust and affection of the public over the years. Hence, I am certain that our collaboration with these two stars, will propel Samsonite RED to greater heights this year," said Kim Heejeong, Marketing Director of Samsonite Korea.
The new TV commercial for Samsonite Red starring Kim Woo-Bin alone, shot in Guangzhou, is scheduled to air in Korea later this month.