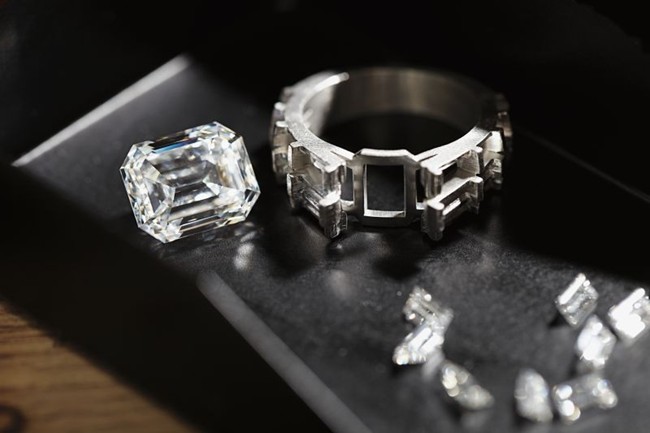 Mr. Winston, the founder of Harry Winston, believed that behind every diamond lays a fascinating story. Keeping with this mindset, Harry Winston launches an exclusive service that allows clients to create a custom engagement ring. Available for engagement rings starting at 3-carats (center stone) and above, 'The Ultimate Bridal Collection' starts by introducing the clients to a carefully curated portfolio of engagement ring designs.
After picking out a design, the clients will then express their inspiration to Harry Winston's designers, who will strike the perfect balance between the clients fantasy and the aesthetic qualities and standards that are synonymous with the Harry Winston name.
The diamonds used in The Ultimate Bridal Collection are chosen from only the top three color grades (D, E, and F) and quality (VS2 and above) for their rarity and superlative character. Each diamond is set in meticulously sculpted platinum bands. As with all Harry Winston designs, each setting is created using the minimum amount of metal, to maximize the diamonds' brilliance, without distraction. The Ultimate Bridal Collection is available by special order in Harry Winston salons worldwide.