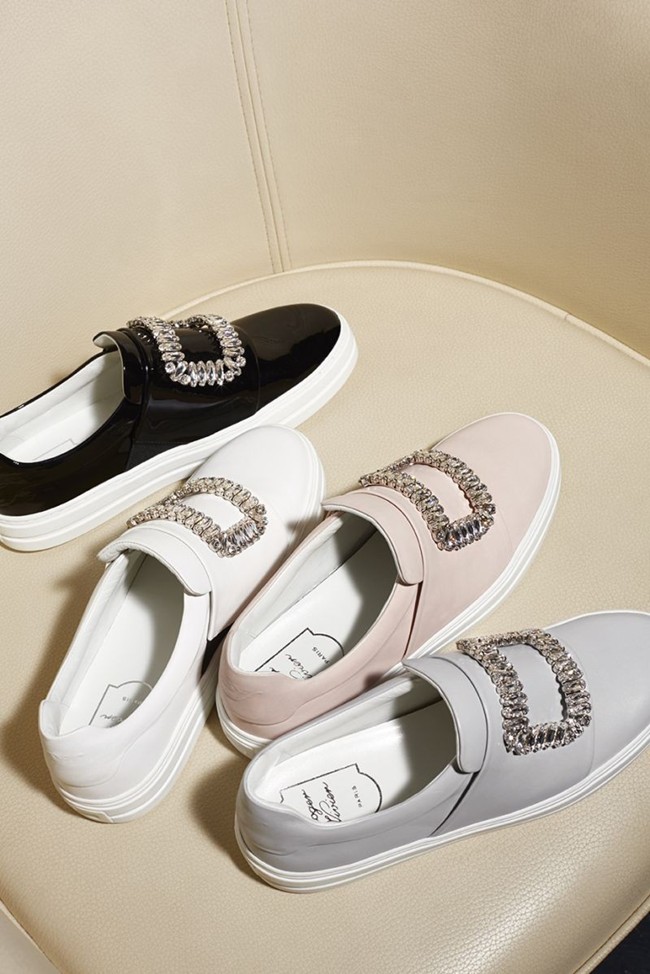 When two legends meet, the sparks can be dazzling. On one hand there is the buckle, the emblem of Roger Vivier. On the other is an ultimately white sneaker, the skateboarders' icon. With Sneaky Viv', for the first time Roger Vivier presents sneakers at the heart of its collection, revealing a day-wear attitude combining edginess and sophistication.
The Pilgrim buckle, here made of baguette-sized crystals, adorns the white or black patent leather of the shoe. A striking contrast between its casual spirit and the extreme sophistication of a jewel the sneakers exude energy with a bit of attitude.
Available as a nod to Winter 2015's masculine derbies, the sneakers also come in a version with a side zip. This model adopts the season's codes: multicolored leather appliqué flowers like paper cut-outs.