Rihanna wears sunglasses from upcoming Dior collaboration
A year and a half after being named a brand ambassador for Dior, singer Rihanna has collaborated with the French fashion house once again for a new range of sunglasses. Called 'Rihanna', the shades will be sold solely at Dior stores in June, according to WWD.
For the official promotional images, who better but Rihanna herself to model the futuristic, visor inspired designs? Jean-Baptiste Mondino photographs the pop star modeling the collection while wearing a form-fitting bodysuit. In all, there are six colors with the option of a gold-plated version.
(Images via WWD)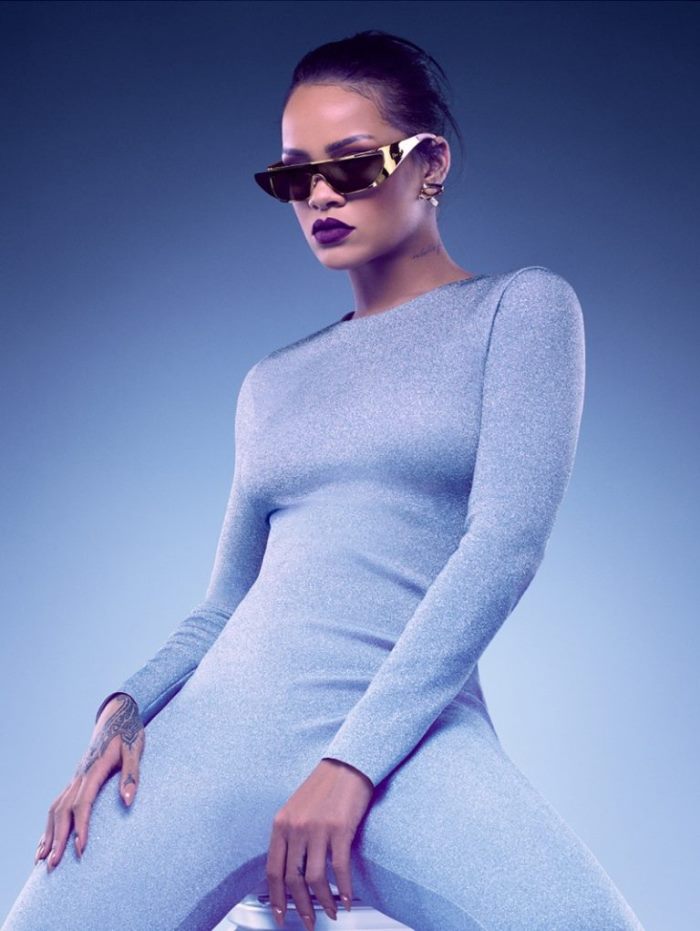 Rihanna rocks one-piece and sunglasses from her Dior collaboration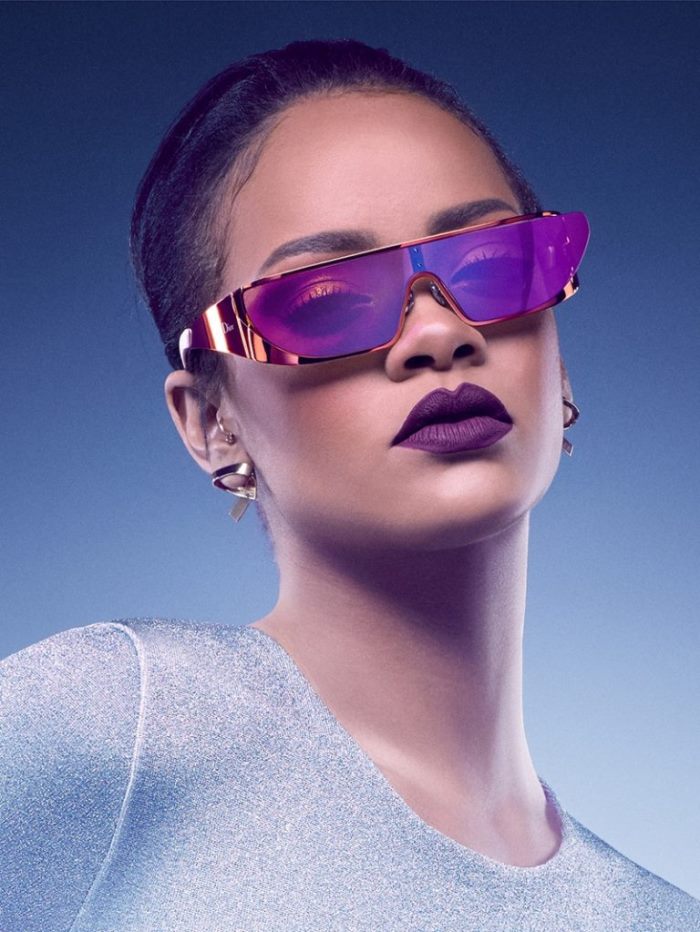 Rihanna wears purple frames from Dior collaboration
Rihanna and Dior's sunglasses collection hits stores in June 2016
Rihanna x Dior sunglasses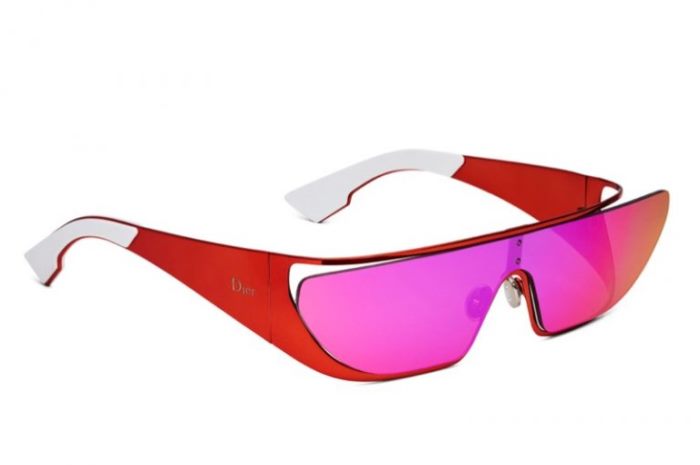 Rihanna x Dior sunglasses