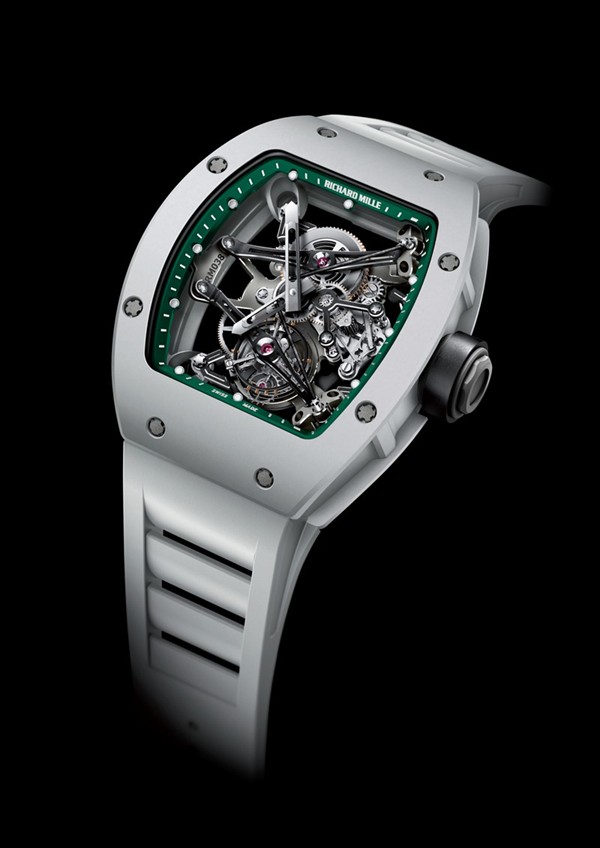 As a gesture of support for one of Richard Mille's friends, the great golfer Bubba Watson, the Swiss manufacture has released a special edition watch for Watson's charity, the Tourbillon RM 038 Bubba Watson Victory Watch.
Watson aims to raise US$1 million to support various charities from the beginning of 2012. The big-hearted man himself has auctioned several of his own possessions in order to donate a substantial amount at the end of the year.
A considerable sum of US$790,470 has been raised, but there is still a way to go to achieve the golfer's lofty goal. This is where Richard Mille has decided to step in, by creating the Tourbillon RM 038 Bubba Watson Victory Watch. A limited edition of just four timepieces, ten percent of the proceeds will go to the "Bubba & Friends Drive to a Million" initiative, while the fourth watch will be gifted to Bubba Watson as a timeless reminder of his magnificent victory in Augusta last April.
The manually wound RM 038 contains a skeletonised tourbillon caliber. The baseplate, bridges and balance cock are made of grade 5 titanium, giving the whole assembly great rigidity as well as exemplary surface flatness. The fast rotating barrel enables periodic internal mainspring adhesion to be  considerably reduced and its performance enhanced.
Meanwhile, the case is crafted from an extremely robust alloy called magnesium We 54, which has undergone a patented electro-plasma oxidation treatment called Miarox®, improving the metal's durability and resistance.