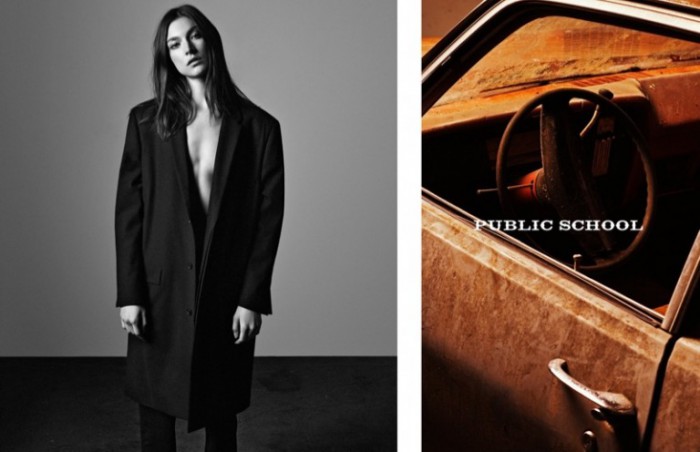 An image from Public School's spring-summer 2016 campaign
New York based fashion brand Public School has recently released its spring-summer 2016 campaign. Inspired by the work of late photographer Peter Hujar, the black and white portraits captured by Lachlan Bailey star models sitting in chairs.
Images of models including Jacquelyn Jablonski, John Kang, Kirsten Owen, Olivia Jansing, Ysaunny Brito, Odette Pavlova and Zuzu Tadeushuk are juxtaposed with the interior of an old, broken down car.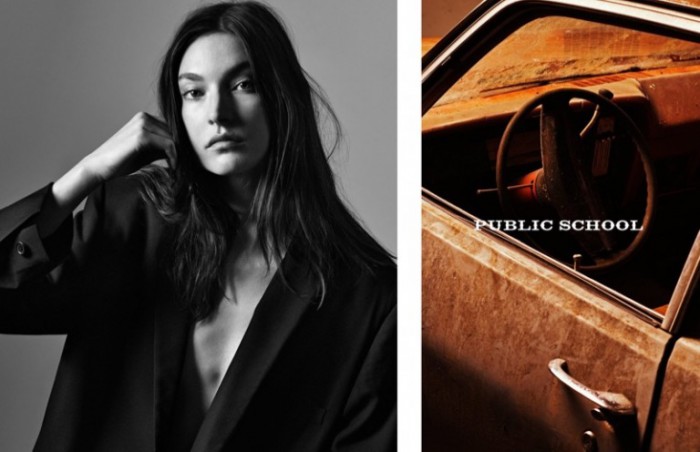 Jacquelyn Jablonski stars in Public School's spring-summer 2016 campaign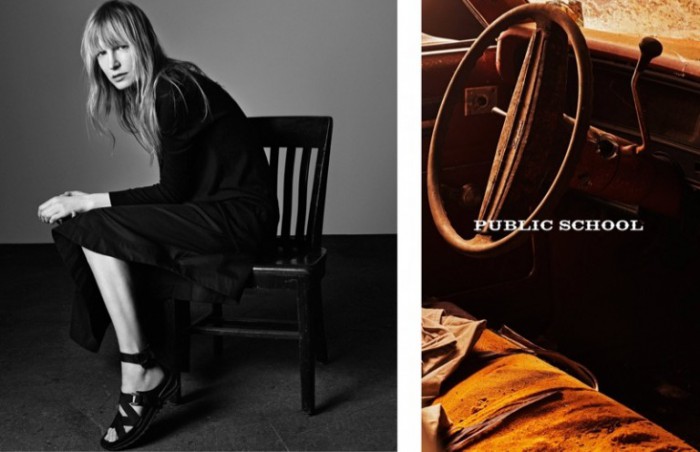 Kirsten Owen stars in Public School's spring-summer 2016 campaign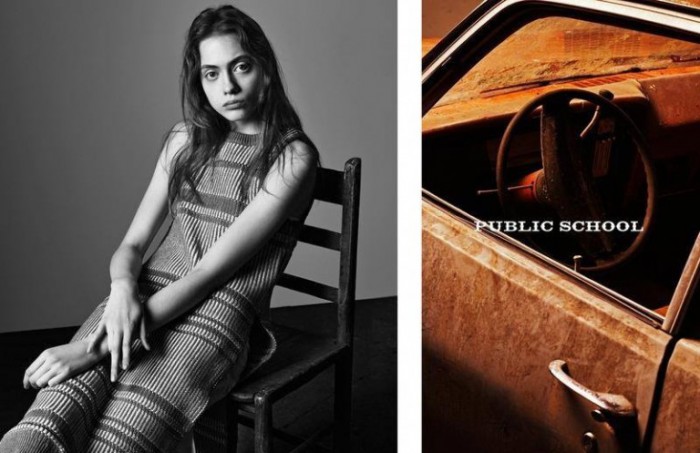 Odette Pavlova stars in Public School's spring-summer 2016 campaign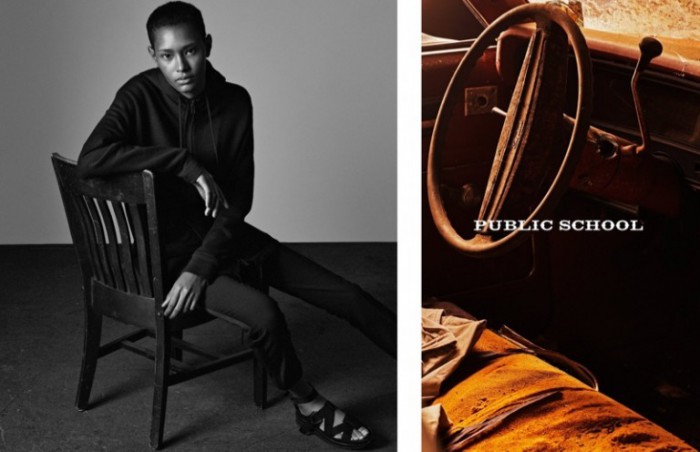 Ysaunny Brito stars in Public School's spring-summer 2016 campaign