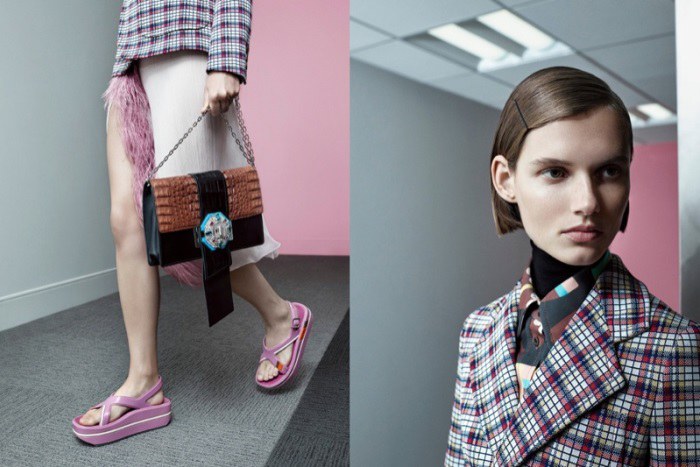 Giedre Dukauskaite stars in Prada's spring-summer 2017 campaign
Willy Vanderperre links up with Prada once again for the brand's spring-summer 2017 campaign. Instead of exploring one theme, the Italian label highlights five different visual identities. The advertisements combines these "realities"–Pathways, Frontiers, Stations, Exits and Terrains under one vision.
Models Saskia de Brauw, Giedre Dukauskaite, Amanda Murphy, Kiki Willems, Kris Grikaite and Jing Wen amongst others appear in the images. Styled by Olivier Rizzo, there is also an accompanying video showcasing the collection's eclectic styles. From geometric prints to feathered coats and large clutches, the Prada woman walks to the beat of her own drum.
———————————————————————
PRADA SPRING/SUMMER 2017 CAMPAIGN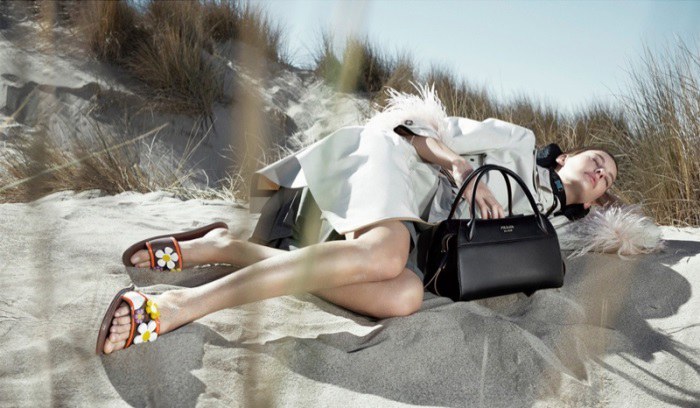 Lounging on the sand, Amanda Murphy appears in Prada's spring 2017 advertising campaign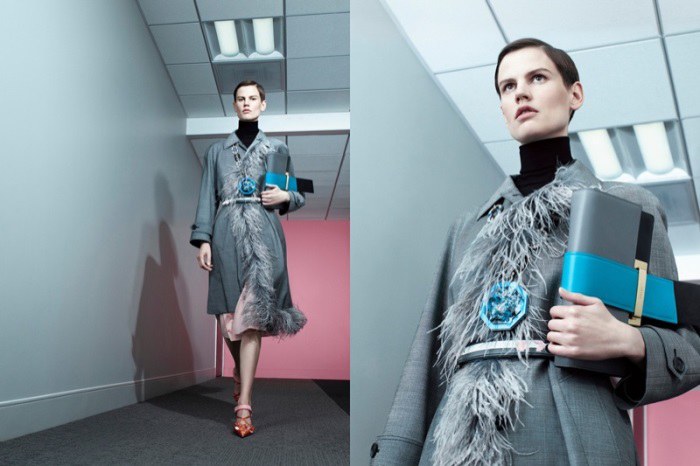 Saskia de Brauw stars in Prada's spring-summer 2017 campaign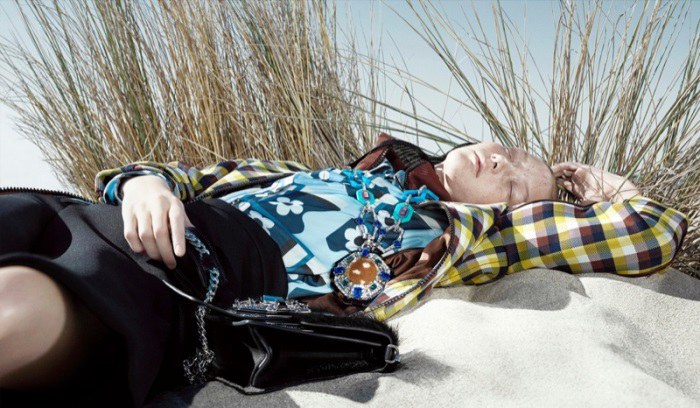 An image from Prada's spring-summer 2017 campaign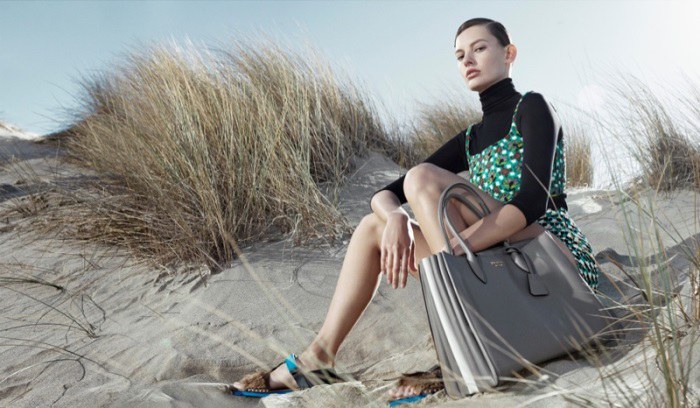 Amanda Murphy stars in Prada's spring-summer 2017 campaign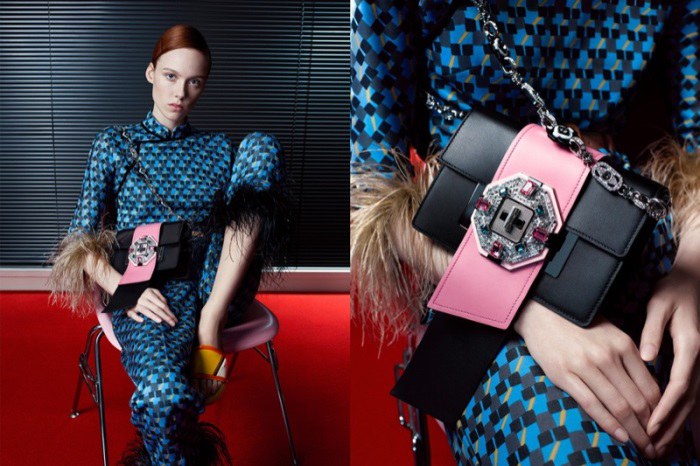 Kiki Willems stars in Prada's spring-summer 2017 campaign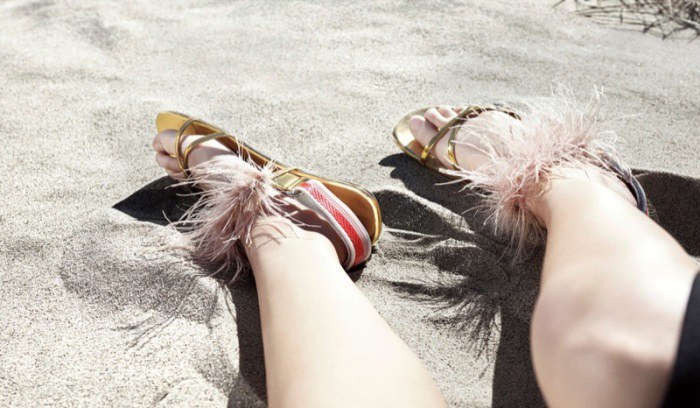 Close-up of Prada spring 2017 footwear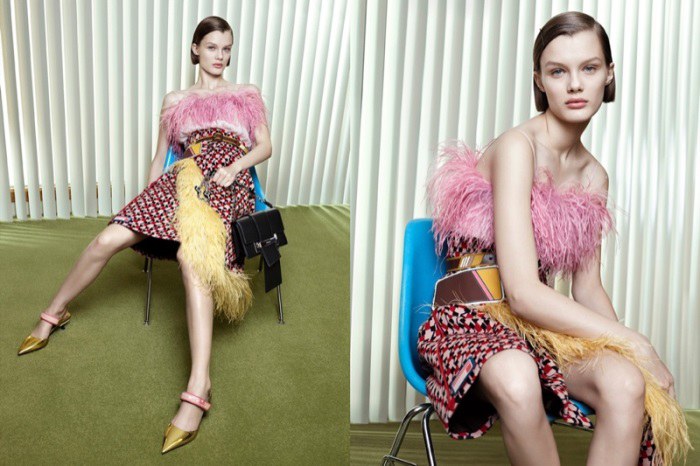 Kris Grikaite stars in Prada's spring-summer 2017 campaign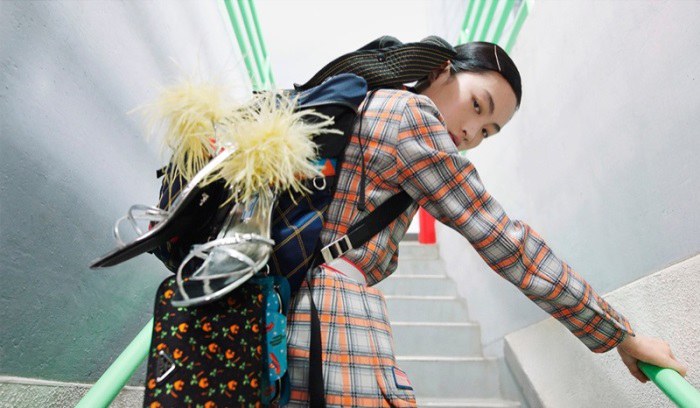 Jing Wen stars in Prada's spring-summer 2017 campaign