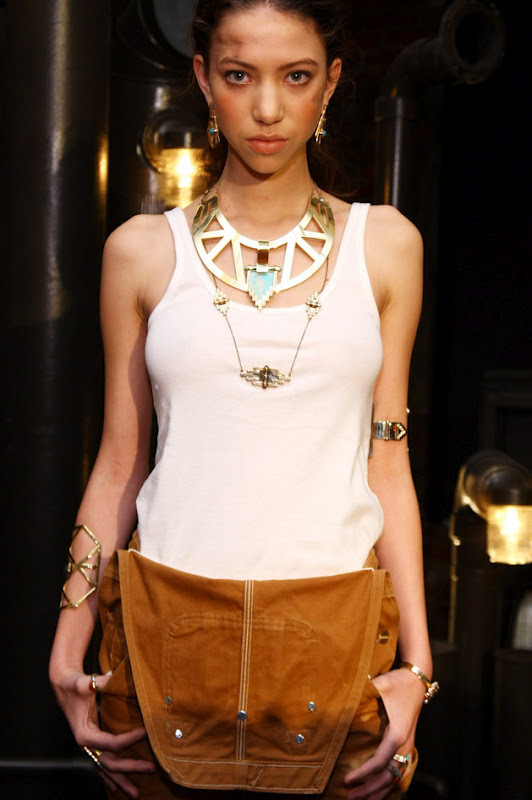 NYC-based jewelry designer Pamela Love didn't start out in the accessory business but came from a background  in film. Thanks to her transition we can enjoy her unique artwork designs & her brilliant masterpieces. Love started designing out of her home in Brooklyn and has created jewelry for HBO's True Blood, collaborated with the likes of Topshop, Zac Posen and Spike Jonez, and overseen an apparel line for J. Crew.
In Love's Fall collection she introduces chunky ethnic jewellery, inspired by Navaho and Aztec designs, infusing turquoise and burnt orange colors into statement jewellery.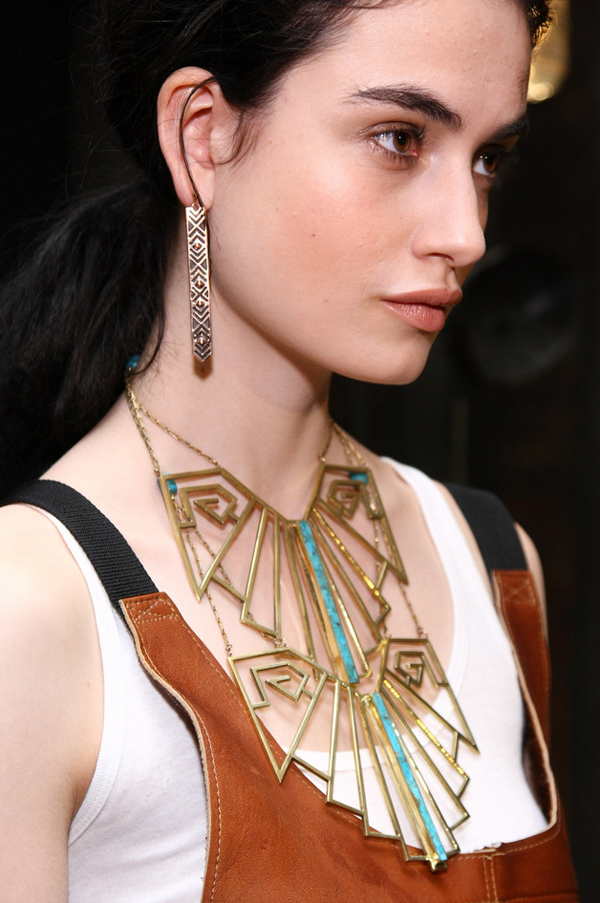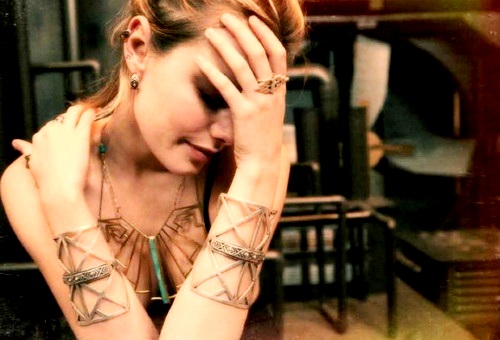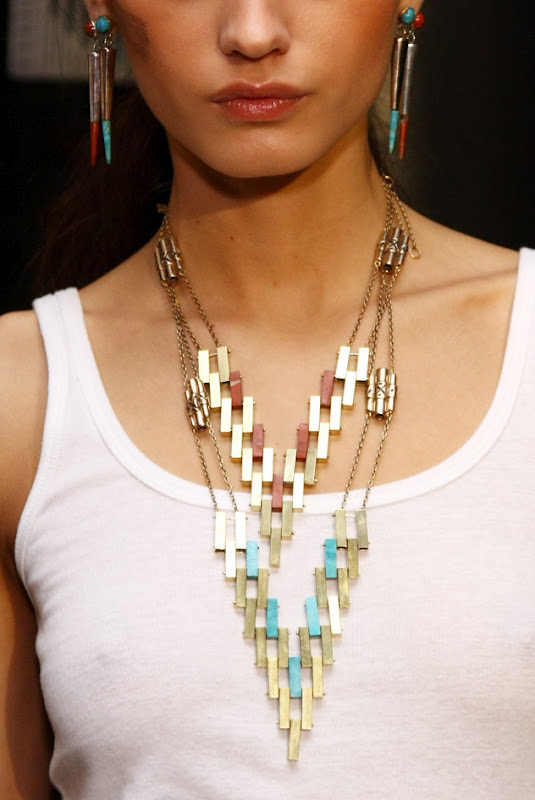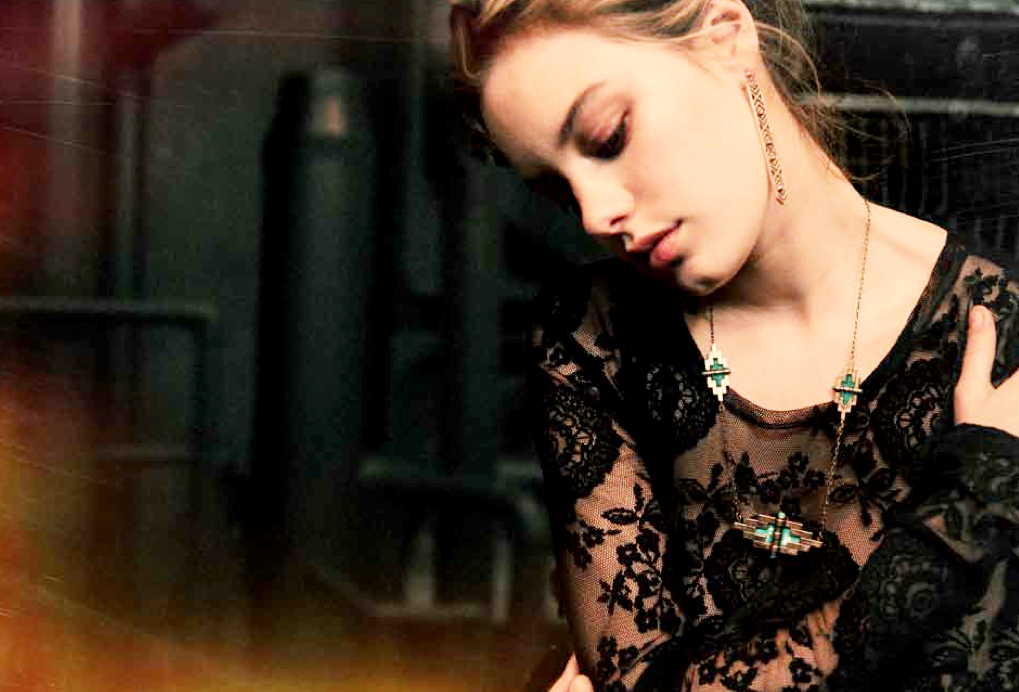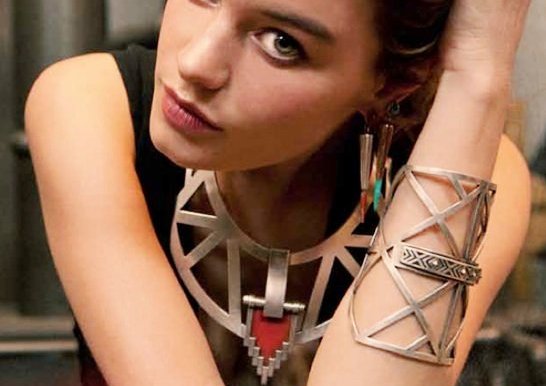 Pamela Love Jewelry is available on Shopbop.