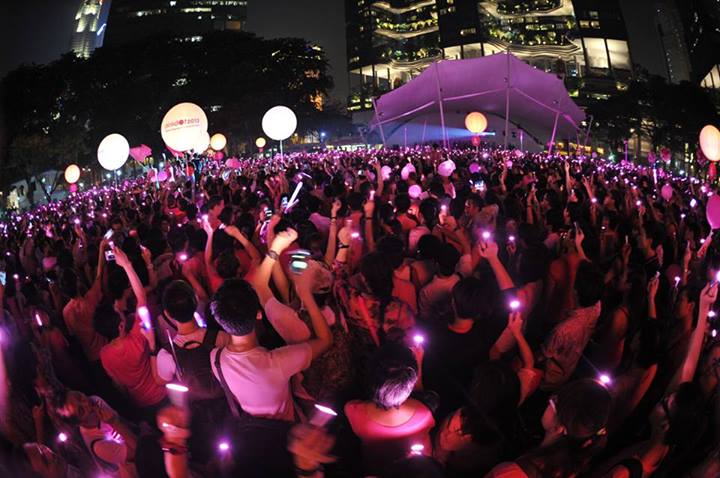 (Photos: Pink Dot SG)
The annual Pink Dot event to help promote Freedom to Love draws a record breaking 21,000 crowd of families, friends and members of Singapore's Lesbian, Gay, Bisexual and Transgender (LGBT) community. Held earlier this evening, this is the second Night Pink Dot event where Speaker's Corner at Hong Lim Park is carpeted with a profusion of pink lights from torches and mobile phones, and it drew 6,000 more participants compared to the first Night Pink Dot held last year.
Pink Dot aims to raise awareness and foster deeper understanding of the basic human need to love and be loved, regardless of one's sexual orientation or gender identity.  Pink Dot has become one of the most visible and well known events for inclusiveness and diversity in Singapore. Originated in Singapore in 2009, Pink has since inspired similar events around the world and promotes love without antagonism.
Pink Dot Sg spokesperson Paerin Choa said: "Every year, we are left humbled by the turn-out of participants, which has always surpassed expectations. This is a strong indication of the increasingly widespread support of Singapore's LGBT community, and a growing realisation among all Singaporeans, straight or LGBT, that everyone has a place and a part to play in this place called 'Home'."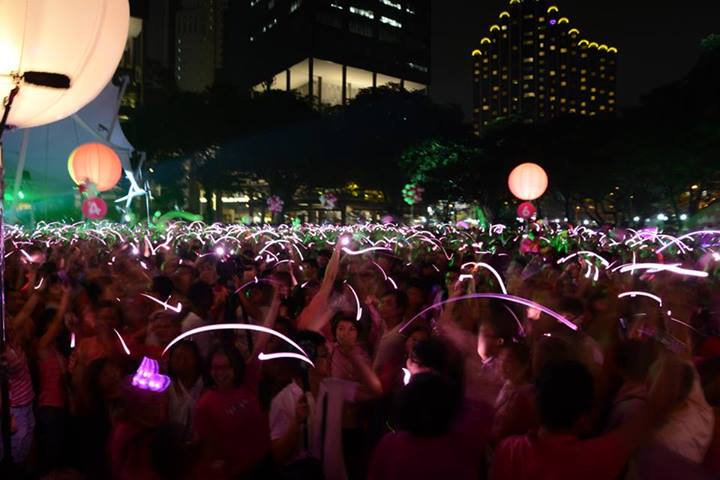 Despite the odds of refused permit to extend the event space to a portion of North Canal Road, Pink Dot organisers were nevertheless able to accommodate the thousands of participants through a re-configuration of the structure and layout of the event to better maximise available space, and the deployment of over 100 volunteers to assist with crowd control. A second, 'satellite' focal point was also created beyond the traditional gathering spot to help channel traffic away from high concentration areas.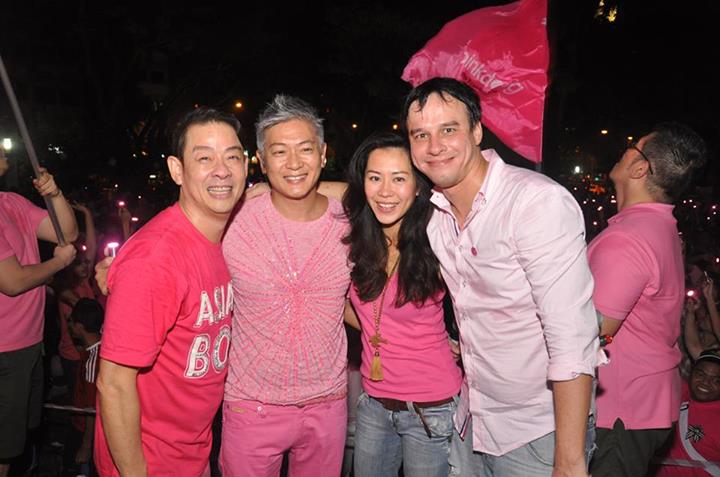 Prior to the formation of Pink Dot, participants were treated to a range of activities and offerings – courtesy of more than 20 community groups and partners – at the Pink Dot Community Tent. Together with entertainment line-up by some of Singapore's favourite celebrities at the Pink Dot 2013 Concert, hosted by this year's Ambassadors, popular TV host and actress, Michelle Chia; well-known sports commentator Mark Richmond; Dick Lee, and acclaimed theatre maven and W!ld Rice Artistic Director Ivan Heng.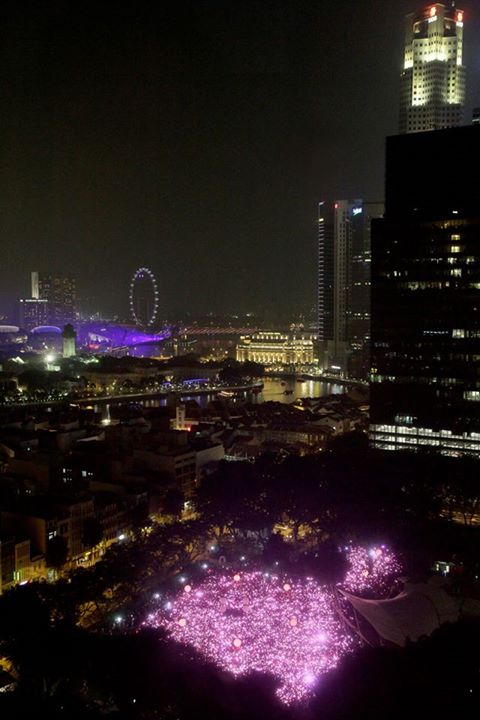 Pink Dot 2013 had also established a significant landmark with the trebling of its corporate contributors, with prior contributors Google and Barclays and now joined by J.P. Morgan, PARKROYAL on Pickering, CooperVision, The Gunnery, Nando's and ShareTea. This is the strongest indication yet of Corporate Singapore's growing understanding of the importance of being inclusive.