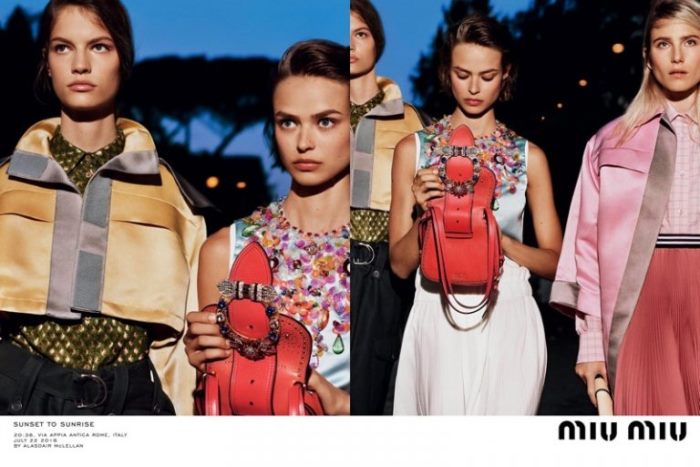 Miu Miu reveals resort 2017 advertising campaign
Miu Miu taps a fresh cast for its resort 2017 campaign. Inspired by an all-night stroll through the streets of Rome, models Dree Hemingway, Cecilia Chancellor, Brigit Kos, Faretta Radic and Sara Somogyi appear in the advertisements.
Photographed by Alasdair McLellan on the famous road Via Appia Antica, the girls wear embellished styles with a youthful twist. From bags with sparkling crystals to silk jackets and knit sweaters, the designs stand out in the eclectic images.
————————————————————–
MIU MIU RESORT 2017 CAMPAIGN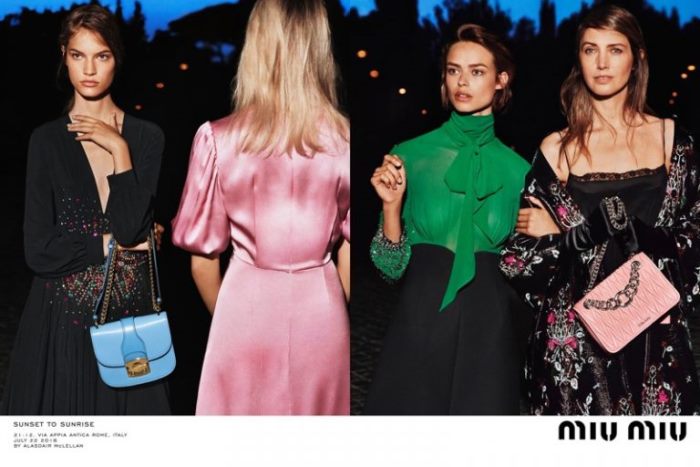 Photographed in Rome, Italy, Miu Miu's resort 2017 campaign spotlights colorful styles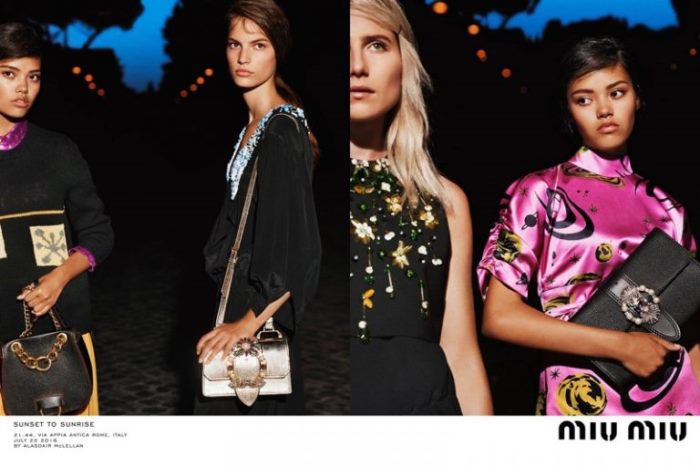 Alasdair McLelllan photographs Miu Miu's resort 2017 campaign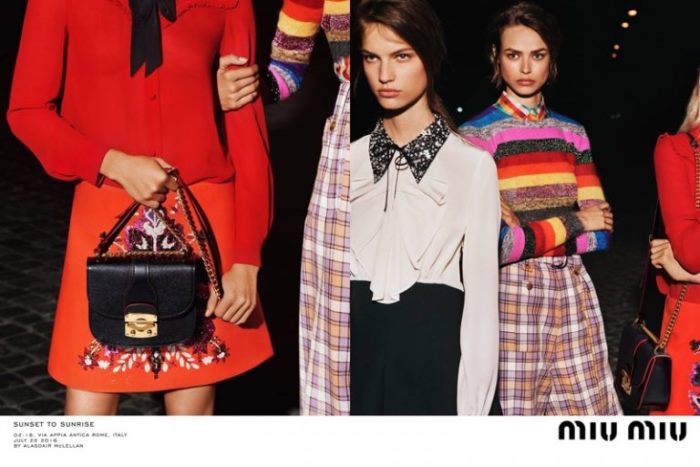 An image from Miu Miu's resort 2017 campaign