Mikimoto introduced its new lines of high-end jewelry at Baselworld 2015 that was held at Basel, Switzerland from March 19 to 26. Mikimoto has long been an exhibitor since 1996 at Baselworld, where the latest collections are constantly premiered. Integrated with distinctive craftsmanship and delicate design cultivated for more than a century, Mikimoto presented four pieces of magnificent high-end jewelry with the compelling presence of a high jeweler.
The new collection of necklaces that delicately string the highest quality pearls exude a refined gorgeousness. Elegant strands of Akoya pearls are exquisitely combined with precious pearls and color stones, while others are gracefully draped to adorn the body. The delicate yet adventurous designs from Mikimoto's designers and the subtle artistry of the expert craftsmen bring the designs into reality. The exquisite high-end jewelry represents Mikimoto's philosophy with non-compromising pursuit to elegant beauty.
Duet
A one of a kind piece that showcases Mikimoto's unparalleled expertise in craftsmanship and design. As the originator of pearls, Mikimoto exquisitely combines elegant strands of Akoya pearls with a precious conch pearl pendant highlighted with luxurious brilliance of diamonds.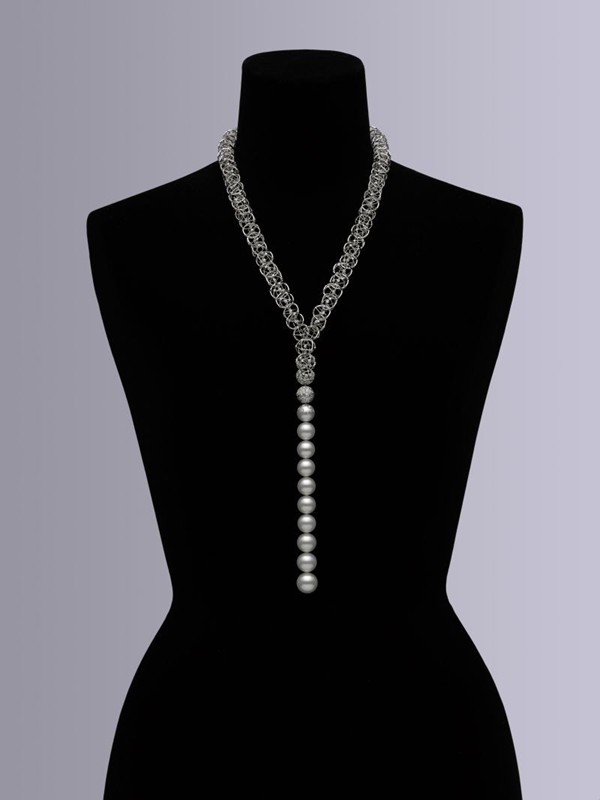 The Universe
Adoration for the universe gave birth to this refined set of jewelry. Spherical pearls mirror our globe filled with water that nurtures life. A "harmonious contrast" is created between the spheres crafted with openwork studded with diamonds and the beautiful spherical pearls.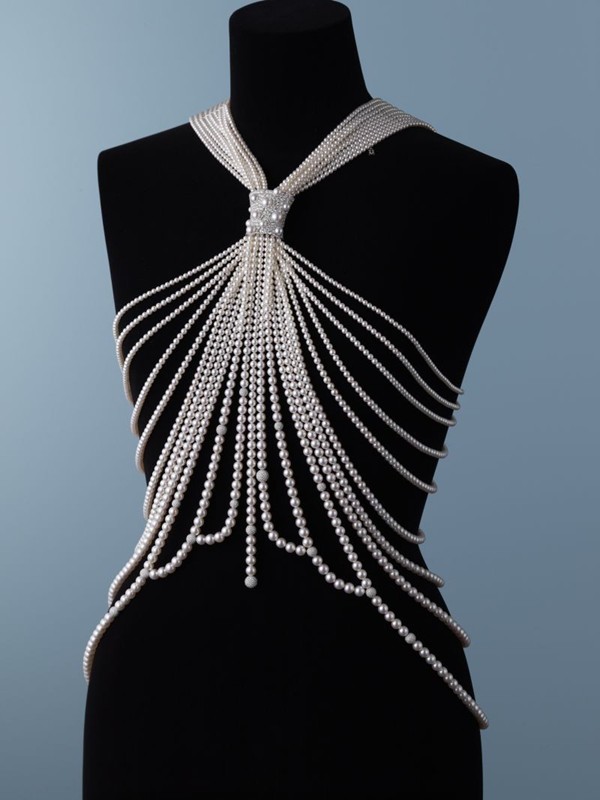 Pearl Stream
The graceful drape of Akoya pearls adorning the body resemble a smooth cloth. Using the highest quality pearls and diamonds, the alluring beauty of pearls bring a dynamic glamour to the wearer.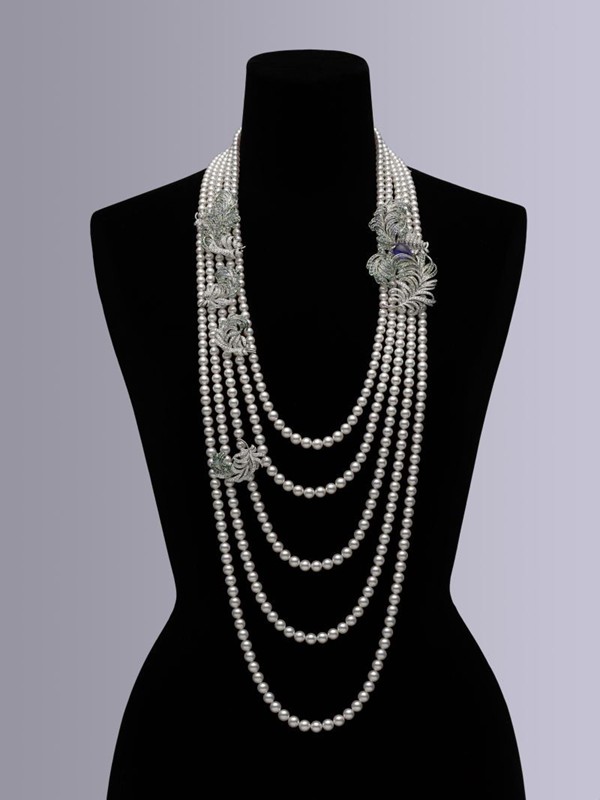 Feather
A brilliant necklace capturing feathers fluttering quietly in the air. A number of color stones and diamonds are set audaciously upon the pearl strands. The three-dimensional feathers create an airy and transparent volume.