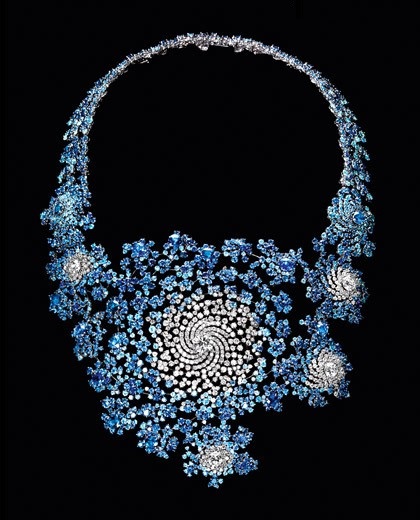 Jewelry and mathematics seem to occupy two far ends of a spectrum; worlds that hardly ever collide.
However, in its ceaseless quest for contemporary design and innovation, the celebrated House of Boucheron has collaborated with award-winning industrial designer Marc Newson to create perhaps the first of its kind- jewelry inspired by fractal geometry.
A 20-year fascination with this mathematical phenomenon led Newson to propose a 3D jewelry interpretation of the Julia fractal to Boucheron. 1,500 hours later under the hands of Boucheron's skilled craftsmen, the Julia necklace was conceived.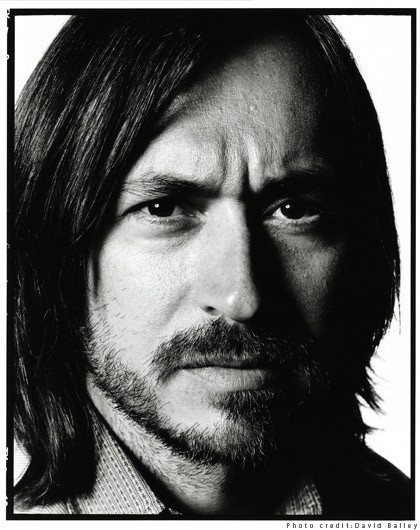 Weighing just 260 grams, the final product is a sprawling white gold necklace with a giddying mass of 2,000 paved stones. An astounding vortex of diamonds, weighing from 0.84 to 2.5 carats, gather at the heart of the piece and dot the center of each sapphire whirlpool.
To create the impression of a floating shimmering fractal, the use of metal setting was limited such that the jewels appear to be magnetically linked.
Yet in all its glory, the Julia necklace manages to adhere impressively to the precise mathematical positioning and colour shading intrinsic to its 2D counterpart.