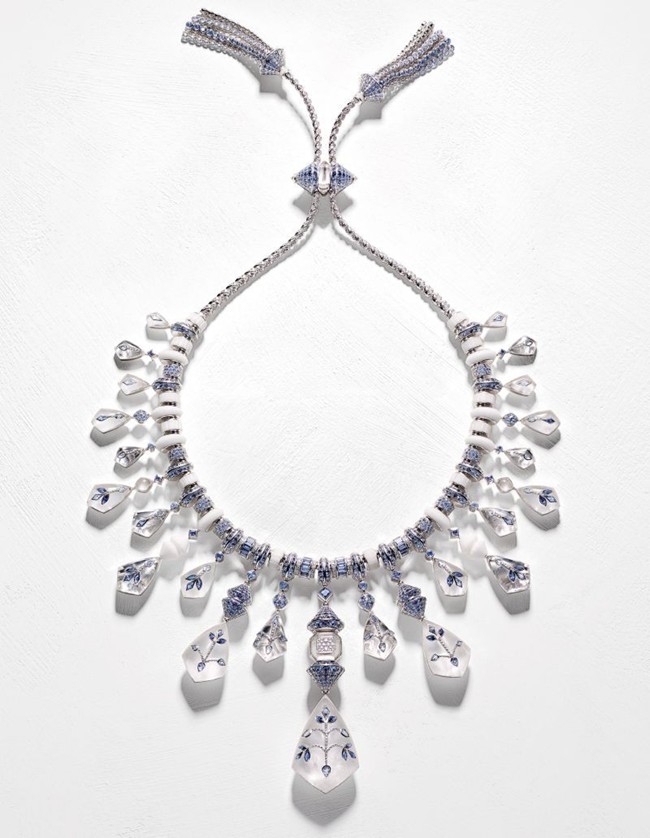 Jodhpur Necklace
Boucheron's Bleu de Jodhpur is the magic of an encounter between creative director, Claire Choisne, and the current Maharaja of Jodhpur, His Highness Gajsingh II. Presented under his Patronage, this new High Jewelry collection charts the borders of a contemporary and fascinating India where innovation and audacity go hand in hand with the beauty of tradition. Between Jodhpur and Boucheron, the affinities are many and the love affair is obvious.
In tribute to these links woven since the 19th century, Boucheron has played on its legendary boldness to offer a collection that once again pushes the creative challenge to the limit – with jewelry made from new materials like marble and sand. The very first High Jewelry reversible necklace – Jodhpur Necklace – a tribute to traditional Indian jewelry, crowns this collection with its unique style, rich in meanings and emotions. With over 105 designs created and 60 pieces presented, Bleu de Jodhpur is a kind of ode to theIndia of today, open to the world, humane and inspiring.
Four inspirations, four interpretations like a story written by four hands – those of Maison Boucheron and of His Highness Gajsingh II.
#1 – Jodhpur, is a romantic interpretation of the Blue City, city of the sun with Art Deco inspired features.
#2– Indian Palace, celebrates the majesty of Nagaur, a fortified town in the middle of the desert, which, when seen from the sky is reminiscent of a sumptuous Maharaja's necklace or the beauty of the palace ofUmaid Bhawan.
#3 – Garden & Cosmos, invents an amazing bestiary escaped from this artistic trend preserved by the Maharaja of Jodhpur.
#4 – Maharani, as a last theme, honors the femininity and strength of Indian women.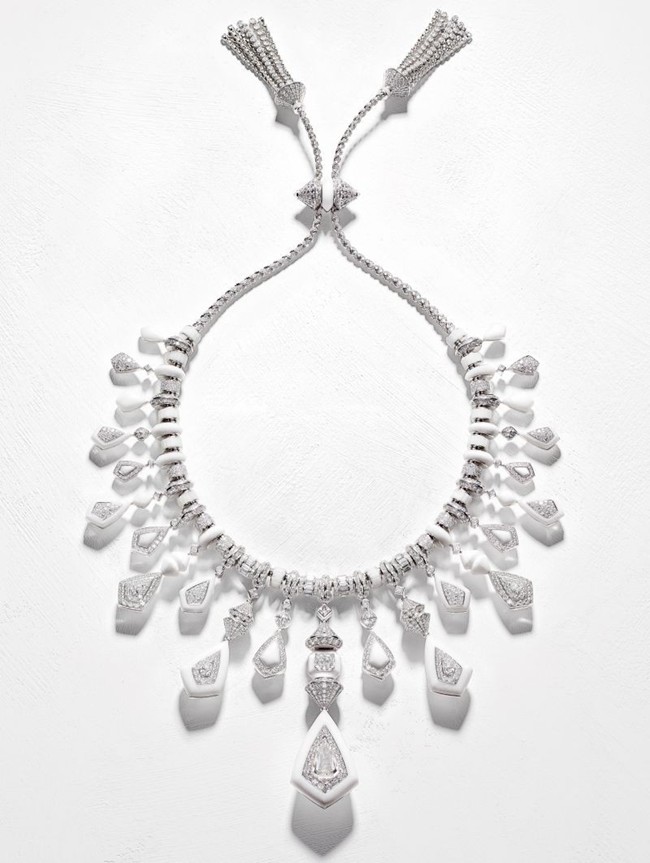 Jodhpur Necklace (reverse)
Mehndi Brooch from the Maharani series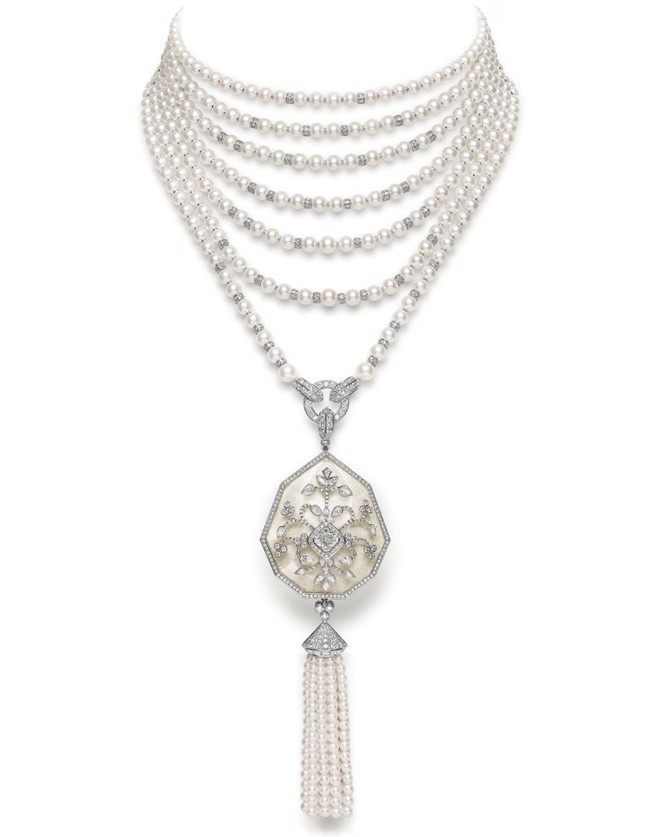 Nagaur necklace from the Indian Palace series
Fleur de Lotus Necklace from the Garden & Cosmos series