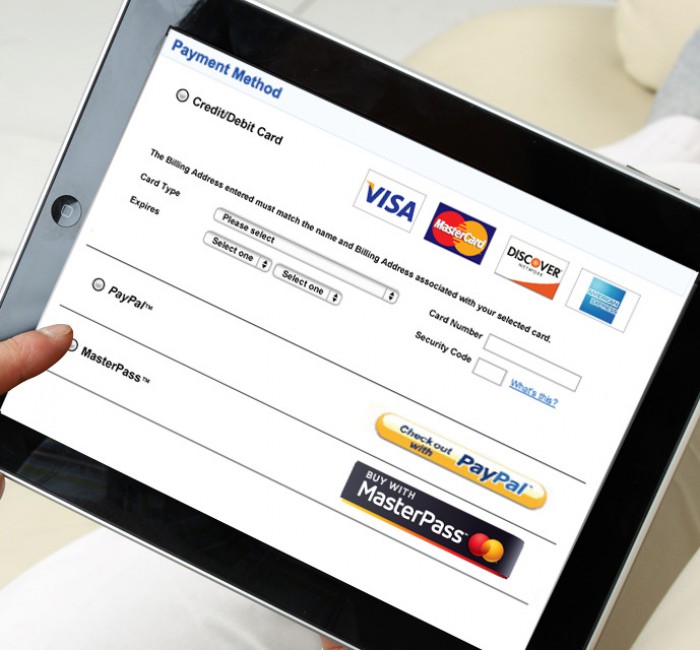 MasterPass is MasterCard's digital payment wallet. Launched in February this year in US, UK, Canada, Australia, New Zealand, Italy and China, Singapore is the latest country to offer this service for safe and seamless online purchases. Launch banks include DBS, Maybank and OCBC with other banks coming onboard.
This payment wallet works almost similarly to PayPal which lets you store your payment information and address. MasterPass lets you store not only your MasterCard credit, debit and prepaid card details but also other payment brands including VISA and American Express cards.
Once you have registered for the service on MasterPass.com.sg, you can just click on the "Buy with MasterPass" button on participating online merchants' checkout web page. No more need to key in personal information and your details are not shared with the merchants.
MasterPass is accepted by more than 40,000 merchants globally with Luxola, Shaw Theatres, Singapore Airlines, KrisShop Online, SISTIC and Zuji offering this service here in Singapore.
MasterPass is also offered by Payment technology providers here in Singapore.
In future, MasterPass will support NFC, QR Codes and Tags for in store purchases.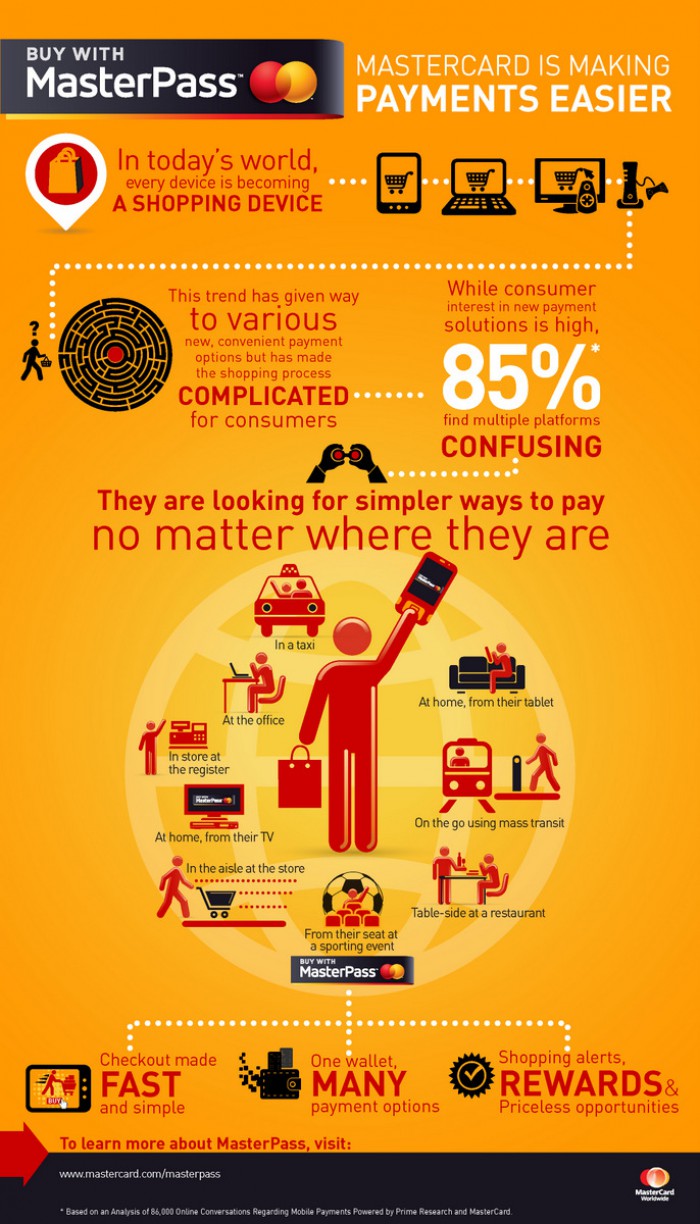 MasterPass Consumer infographic