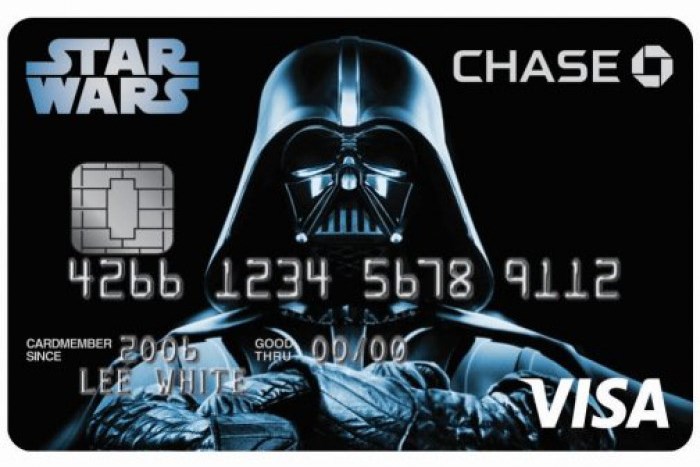 Chase Star Wars Visa Card – Darth Vader Design
Star Wars card designs and cardmember exclusive Star Wars Meet 'n' Greets will be a first ever for The Walt Disney Company and Chase Card Servies in the United States.
They are putting The Force in Cardmembers' wallets with three exclusive Star Wars Visa Credit Card designs to the Disney Visa Credit Card family.
The double-sided card designs include Darth Vader, Yoda or R2-D2 with C-3PO. When we first saw the card designs, we told ourselves we need to get hold of one some how some day. Unfortunately these cards won't be available in Singapore or any where else except in the U.S..
All Disney Visa Credit cardmembers can have access to the exclusive Star Wars Imperial Meet 'N' Greet, featuring the Supreme Commander of Imperial Forces, Darth Vader, at private Cardmember locations at the Disneyland Resort and Walt Disney World Resort. The Star Wars Imperial Meet 'N' Greet experience opens at Disneyland Resort in Fall 2015 and at Disney World Resort in early 2016.
Cardmembers get to enjoy savings on select Star Wars merchandise purchases at Disney Store and select locations at Walt Disney World and the Disneyland Resorts.
Chase's relationship with Disney includes the Disney Premier Visa Credit Card and Disney Rewards Visa Credit Card. Other Disney Visa card designs include Disney Characters
Disney fans in the U.S. can learn more and apply online at DisneyRewards.com starting August 18, 2015.

Chase Star Wars Visa Card – Darth Vader (Front & Back)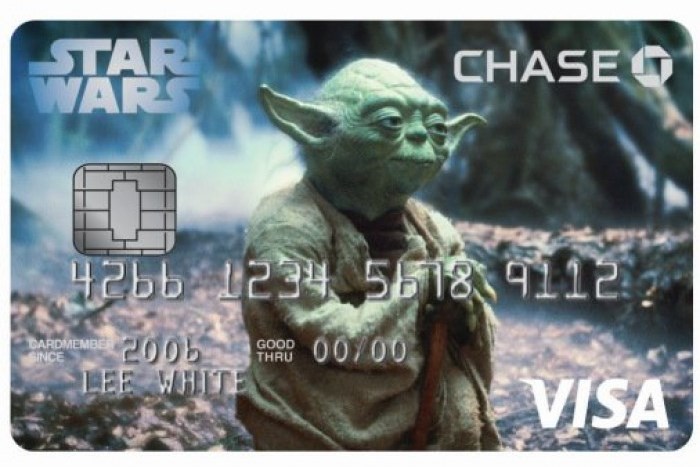 Chase Star Wars Visa Credit Card – Yoda Design
Chase Star Wars Visa Credit Card – Yoda (Front & Back)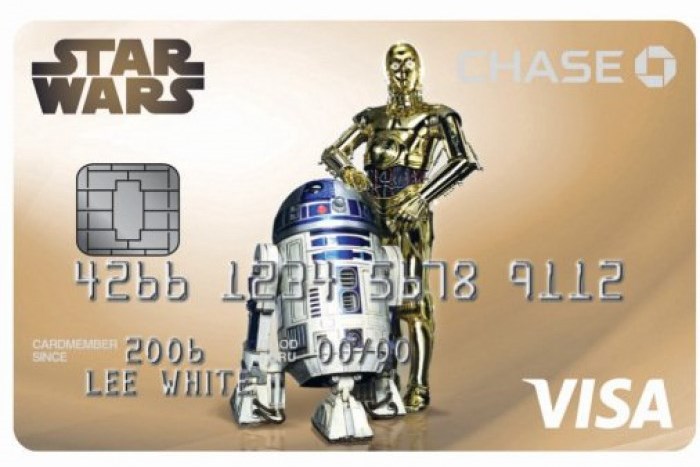 Chase Star Wars Credit Card Visa – C3PO and R2D2 Design
Chase Star Wars Credit Card Visa – C3PO and R2D2 (Front & Back)