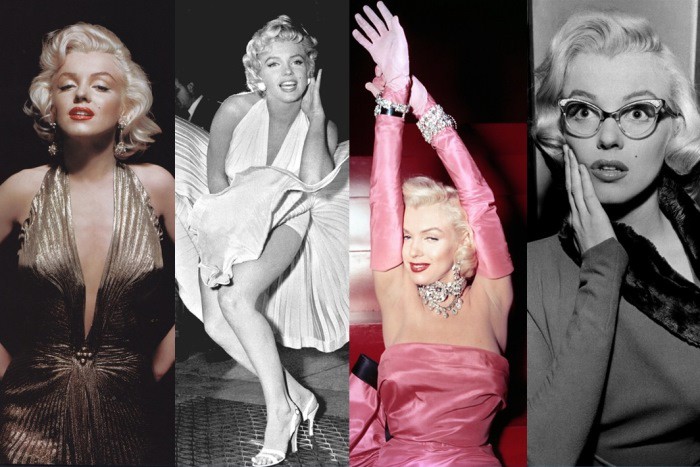 Marilyn Monroe is one of the world's most notable icons–from her style to acting career, she is still remains enduring even five decades after her death. Her movie roles have included some of the most memorable costumes in film history.
From her iconic white dress worn over a subway grating in 'The Seven Year Itch' to her pink gown featured in 'Gentlemen Prefer Blondes', we rounded six of her most iconic costumes through the years. See them all below.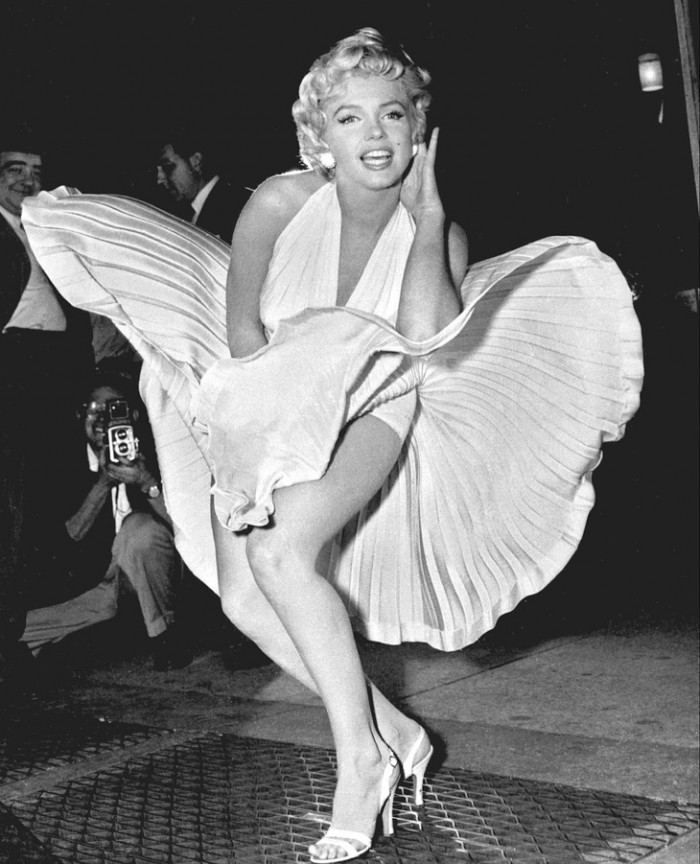 In the 1955 film, 'The Seven Year Itch' Monroe plays The Girl who tempts a married man in the midst of a mid-life crisis. The movie's most iconic scene involved the blonde bombshell posing over a subway grating in a white dress with breeze blowing up her skirt and revealing her legs. The dress was designed William Travilla and featured a halter-top bodice as well as a pleated skirt–a popular style for the 1950s. Today, it remains arguably the most iconic dress in cinema history.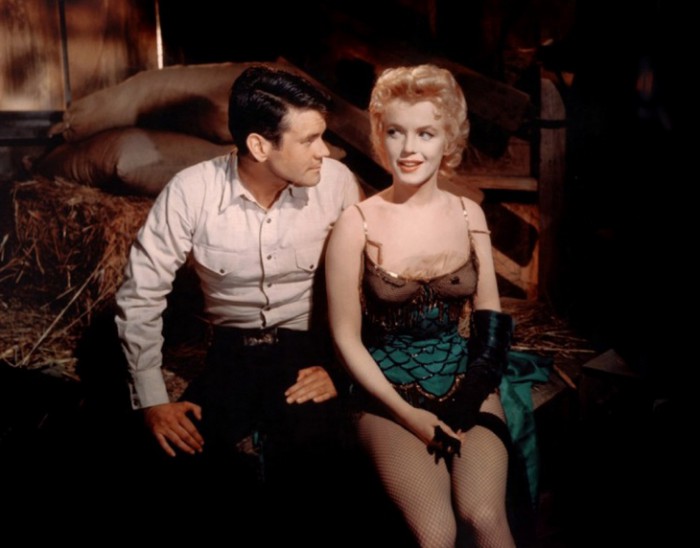 For her 1956 role in 'Bus Stop', Marilyn showed off her dramatic acting chops as the saloon singer, Chérie. The actress performed in the film after studying in The Actors Studio. She earned a Golden Globe nomination and praise from critics playing the role of singer with little talent and big dreams. In the movie, she performed 'That Old Black Magic' in a gold and green corset number that wins the heart of a Montana cowboy, played by Don Murray. The costume was designed by William Travilla.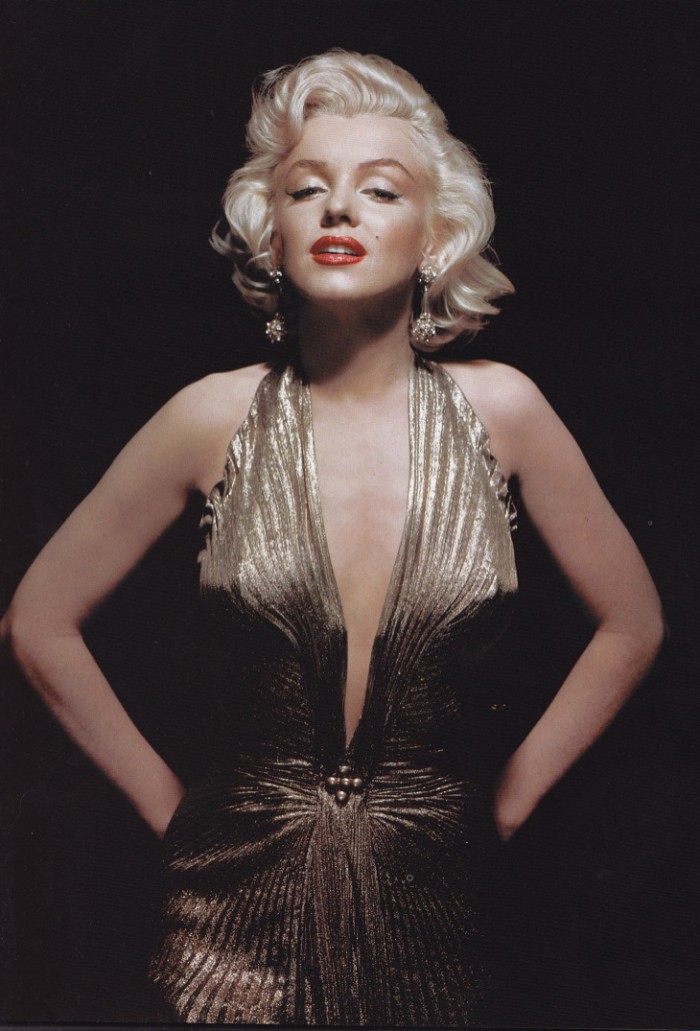 The gold lamé dress designed by William Travilla only appeared for a few moments in the film 'Gentlemen Prefer Blondes', but still remains an iconic Marilyn style moment. In once scene, Marilyn's character, Lorelei Lee, is shown only from the back in her form-fitting gold gown since the front was deemed inappropriate by censors at the time. The sun-ray pleating and deep, plunging neckline captured Marilyn's sex appeal and also stirred up at little controversy. At the 1953 Photoplay awards, the blonde bombshell wore the dress again to promote the film, and fellow actress Joan Crawford reportedly called the look "vulgar". The dress would appear all over newspapers the day afterwards.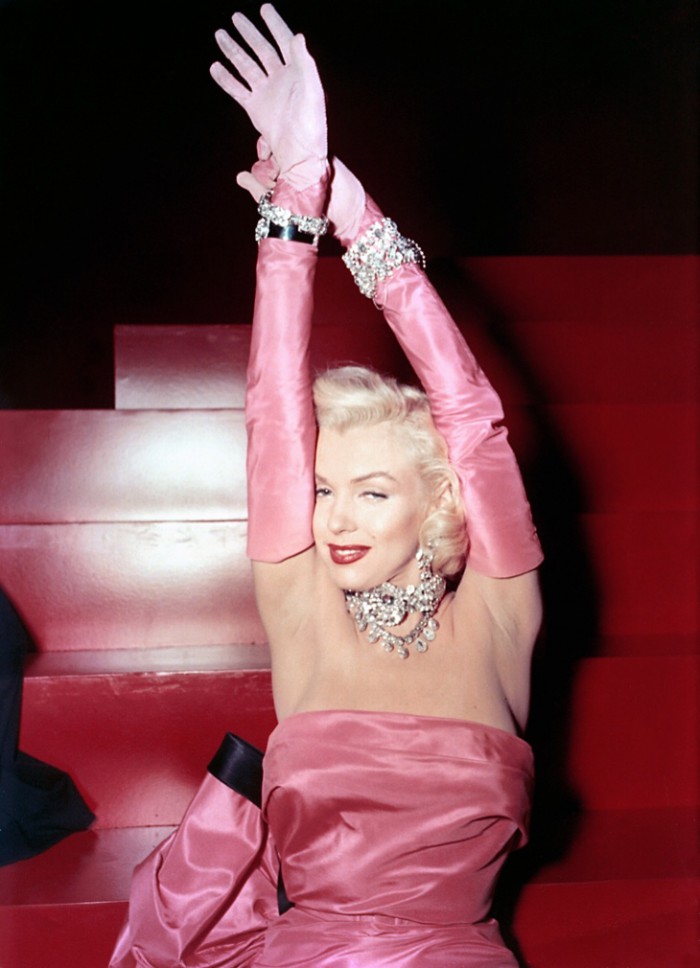 GENTLEMEN PREFER BLONDES (1953) – THE PINK GOWN
While performing 'Diamonds Are a Girl's Best Friend' in 'Gentlemen Prefer Blondes', Marilyn's gold-digging showgirl character, Lorelei Lee wore a pink gown, gloves and a lot of diamonds. This look is quite iconic and was even recreated by Madonna in her music video for 'Material Girl'. The gown was designed by William Travilla, and although on-screen it appeared as a vibrant pink it was actually quite pale in real life. Marilyn was praised for her role in the film where she had to sing, dance and act.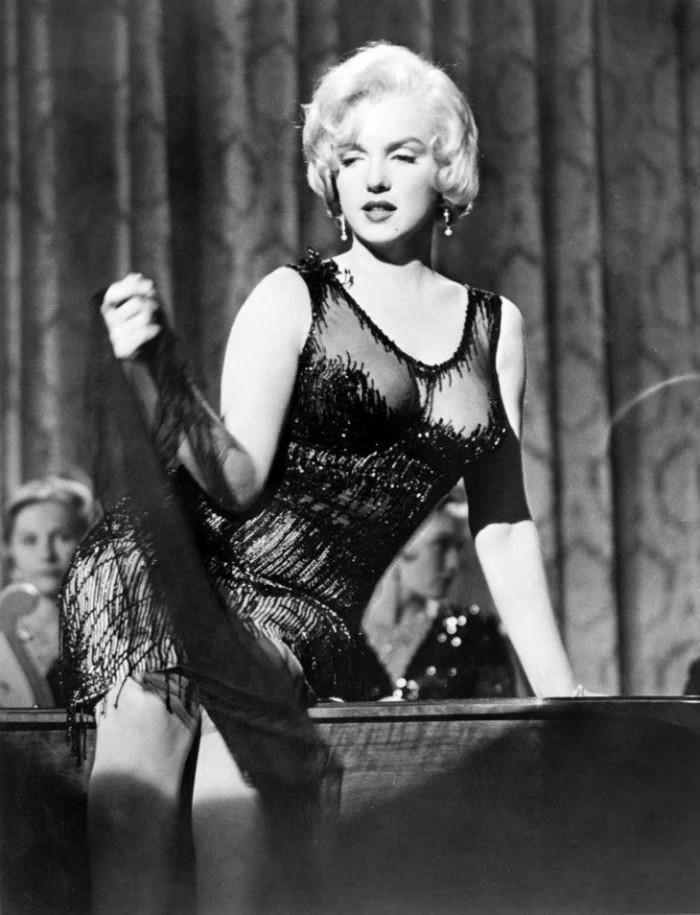 In 'Some Like it Hot', Marilyn played Sugar Kane Kowalczyk, a ukulele player and singer. This film also marked the first and only time, Marilyn would win a Golden Globe. During a performance in the movie where she sits on top of a piano, Marilyn is filmed in a black and sheer beaded dress adorned with fringe. The 1920s inspired creation was designed by Orry Kelly.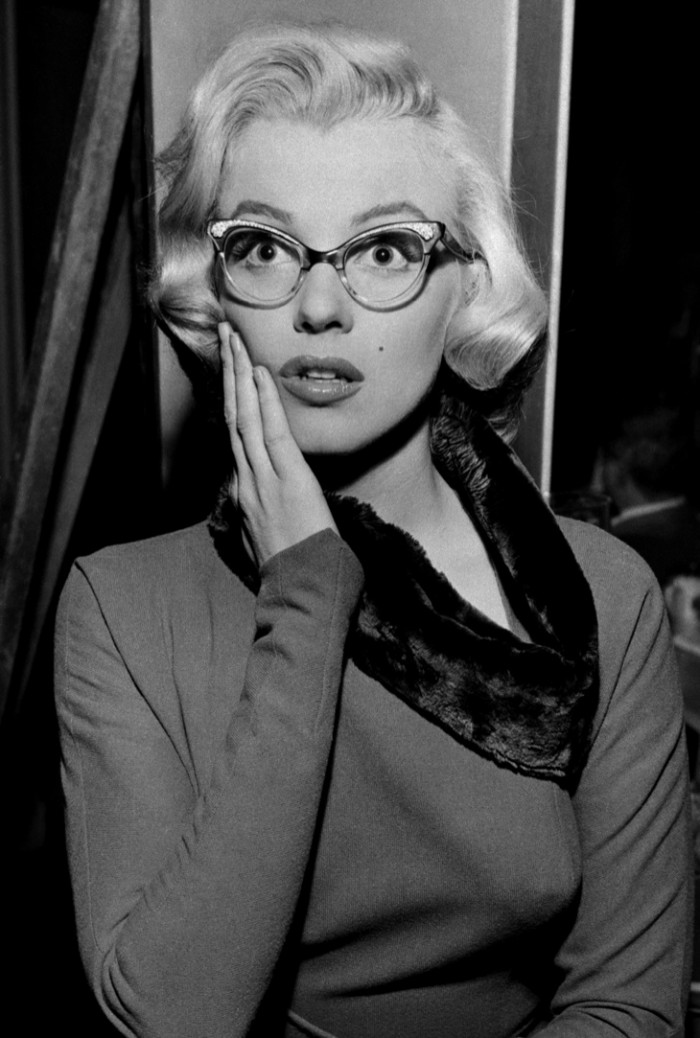 In the 1953 film, 'How to Marry a Millionaire', Monroe played the ditzy, Pola Debevoise–one of three gold diggers looking to find a rich man to marry. During the film she is described as near-sighted but chooses not to wear her cat eye glasses because as her character says, "Men aren't attentive to girls who wear glasses." In the same scene Marilyn talks to Freddie Denmark (David Wayne) who says she looks better with them on. The cat eye glasses are an iconic look that prove you don't have to be eyewear-free to be fashionable.