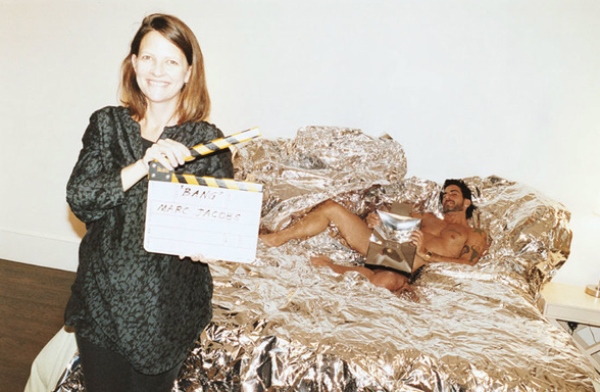 Happy 50th Birthday Mr Marc Jacobs! Almost three decades in the fashion biz and the revered trend-maker has created more fashion moments than we can shake a Speedy Bandoliere bag at.
His magnificent makeover from slightly chubby geek to bona-fide sex symbol has made for equally addictive viewing. And in addition to the many style phenomenon created at the deft hands of New York Fashion Week's most handsome trend machine, he's got a real knack for making a memorable advert.
From the many Juergen Teller-lensed off-kilter shoots for mainline Marc Jacobs through to the mega-wattage of stars and top models he's signed up for an ultra-luxurious set up courtesy of Louis Vuitton, it's a visual feast.
Find out our favorites after the jump. Enjoy…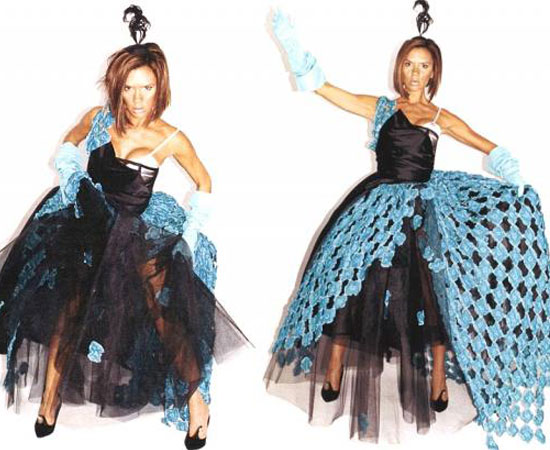 This was the moment when we all realised Posh Spice didn't take herself as seriously as we once thought. Spray-tanned to the deepest shade of mahogany we saw VB play dress-up in quirky dresses, but the most memorable shot is of her legs sticking out of a super-size Marc Jacobs bag.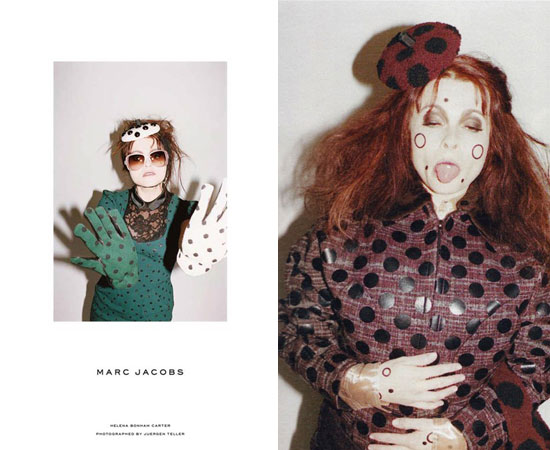 Possibly one of the weirdest yet, this fun and irreverent Juergen Teller shoot with queen of eccentritiy, HBC. Upside down, padded out, covered in drawn-on circles… we still wanted to buy those polka-dots!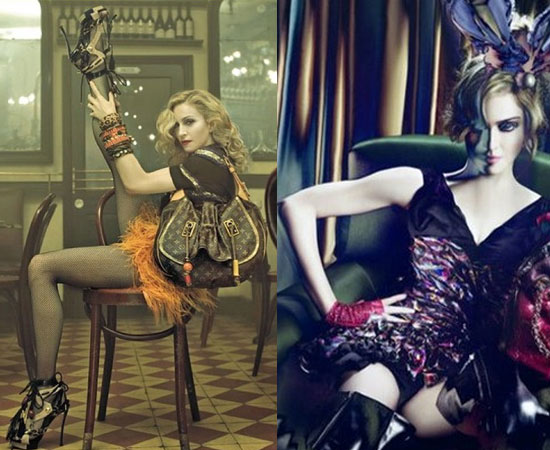 Madonna for Louis Vuitton 2009
It was legs akimbo for the original Material Girl in Vuitton's Spring Summer and Autumn Winter 2009 campaigns. Madge posed up a storm in a French bistro, complete with tribal mix'n'match clothes and accessories and many artfully placed 'It' bags.
Naked, oiled up and lounging on a gold foil bed, MJ's self-portraiture wasn't exactly subtle!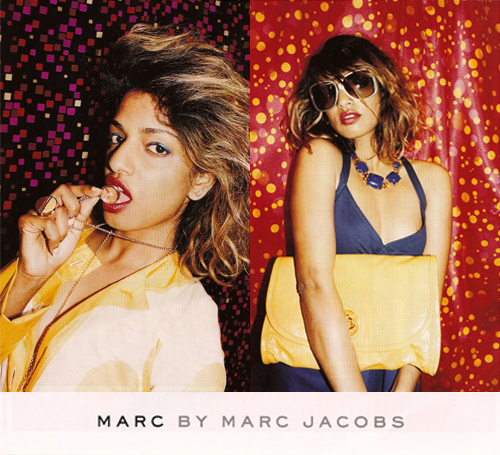 MIA for Marc by Marc Jacobs 2008
Just, really, cool. Some critics called these the most unflattering pictures of the music star ever. We think they show her at her very f-you best.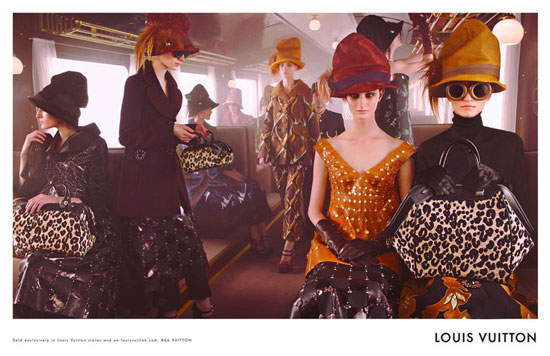 The Vuitton Train 2012
Vuitton's AW12 replica steam train made this one of the most extravagant show productions ever. The luxury travel theme ran throughout the collection, with models like Mackenzie Drazan and Julia Nobis hopping aboard for the Steven Meisel-lensed campaign.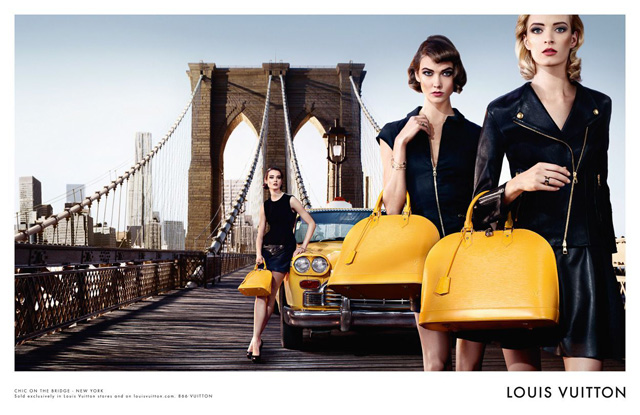 Chic on a Bridge 2013
The modern super Karlie Kloss stars in the latest LV offering – a New York bridge-scape complete with taxi-yellow Squire bags toted by all models.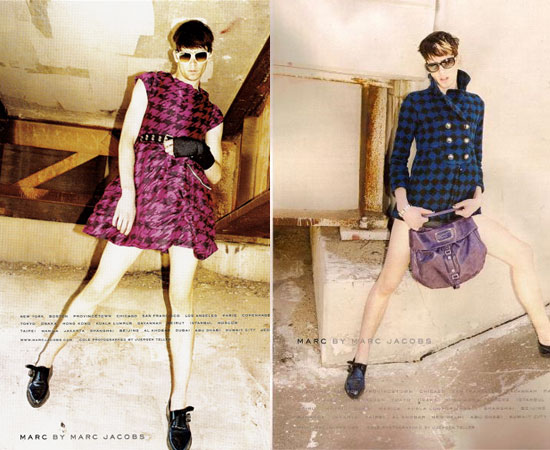 Boy dressed as a girl 2008
Cole Mohr – a male model – was snapped up to showcase the women's looks of Fall 2009 Marc by Marc. Tempted?

Ruby Jean Wilson SS13
She's Marc's model of the season (if you ignore the continued Kate Moss love-in). 18 year old Aussie girl Ruby has that '60s look that so suits the graphic op-art looks MJ presented for his mainline and Vuitton shows.

Diet Coke 2013
Since he became a gym buff and kicked his naughty habits Marc has become a total sex icon for straight women and gay men. This was cemented as such with the arrival of his Diet Coke creative directorship for 2013, and the topless shots of him enjoying his daily fix of DC.

Sofia Coppola Marc Jacobs fragrance 2002
The best-dressed director has a long-term relationship with the house of Vuitton – she's designed a special range of bags and collaborated on an entire Resort range for 2012 – but the beauty has also starred in a soft-focus fragrance campaign. Shot by… you guessed it! Juergen Teller.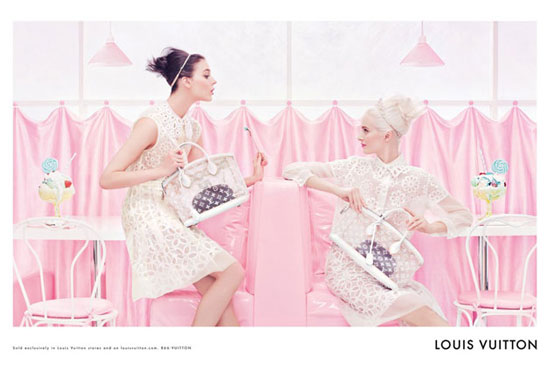 Vuitton's ice cream parlour 2012
The Spring Summer 2012 collection for Vuitton was sweet enough to give you a toothache! MJ maxed out on the idea by pairing up his pastels and frothy whites with a set of models dining in an ice cream parlour. Cute.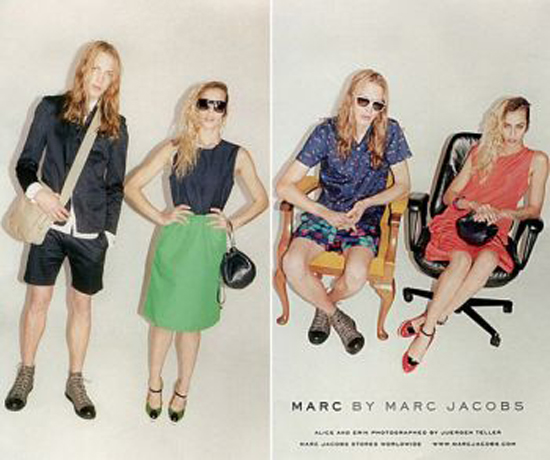 Alice Dellal Marc by Marc 2012
Just a month after Karl Lagerfeld fell for the punky charms of this Brit girl for his Boy bag collection, Jacobs snapped up Alice for a Marc by Marc campaign to replace Elle Fannign.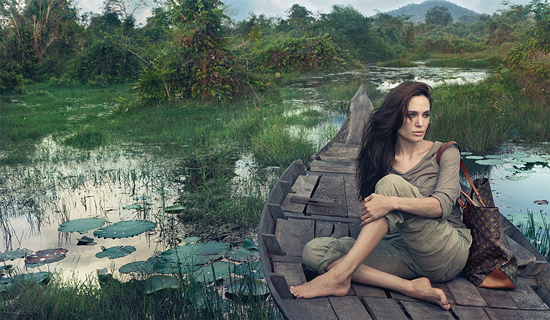 Angelina Jolie's Louis Vuitton adventure 2011
A series of do-gooding celebs fronted LV's Core Values campaigns shot by Annie Leibowitz, but 'twas of course La Jolie who captured our attention the most. We can totes imagine that this is how she looks while holidaying en famille.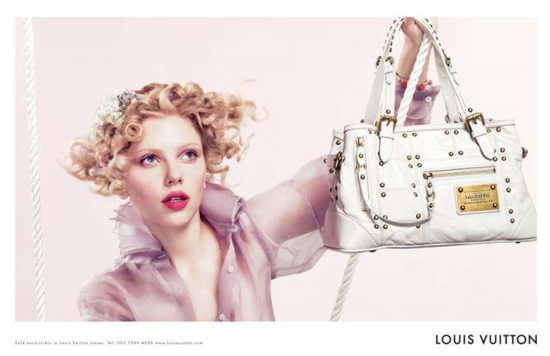 "With the Spring/Summer 2007 collection, we wanted to create something very fresh, very feminine, very pretty", Marc Jacobs said at the time "And when it came time for the advertising campaign, we thought who would best represent this – someone young and fresh and slightly coquettish, with gorgeous skin and a figure made to wear bustier dresses and gold-heeled shoes, and we came up with Scarlett Johansson." She then featured again for Fall 2007 in the role of a seductress.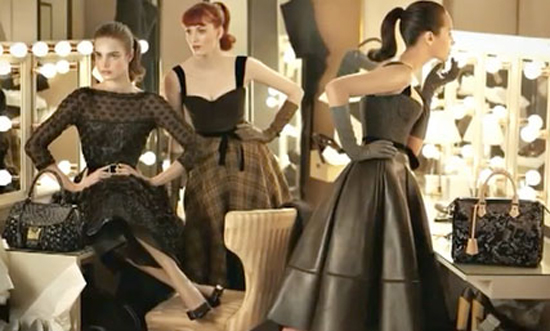 The Supers of Louis Vuitton 2012
For the very ladylike Louis Vuitton Autumn Winter 2012 collection, MJ cast a line-up of more experienced models like Natalia Vodianova, Karen Elson and Linda Evangelista.