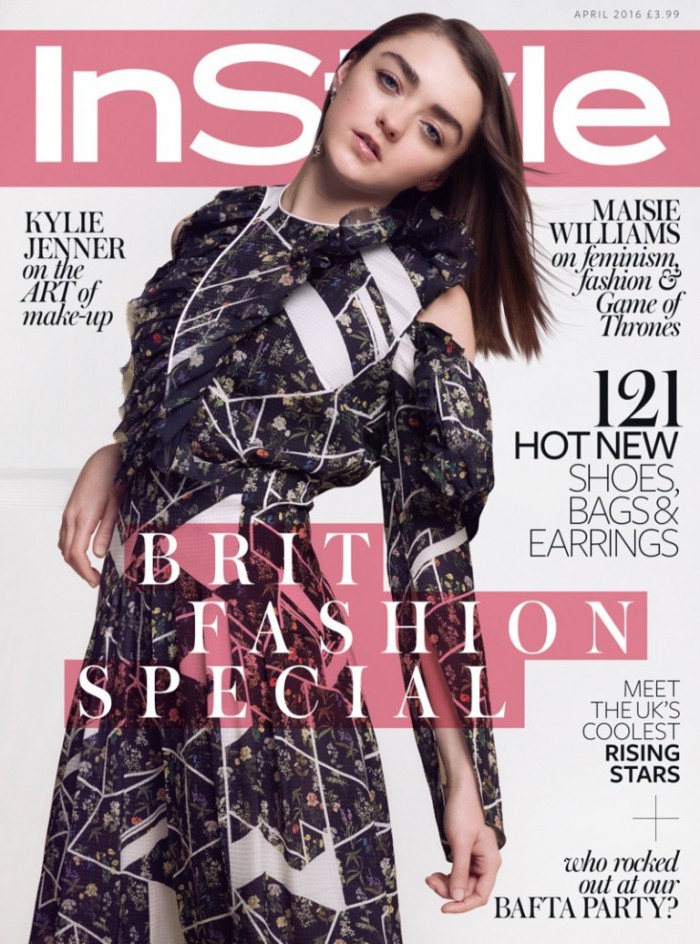 Maisie Williams on InStyle UK April 2016 Cover
Actress Maisie Williams graces the April 2016 cover of InStyle UK, wearing a fluttering dress with cut-out sleeves and ruffles. Inside the magazine, Maisie looks even more like a fashion star in images photographed by Jasper Abels. From oversized bows to bold stripes and mix-match prints, the 'Game of Thrones' star poses with owls in the studio snaps.
In her interview, she talks about her boyfriend, people being nasty to YouTube stars, dealing with fans and more. "We've been together for over a year. I guess you could say things are getting pretty serious," she tells InStyle UK in a silly voice.
"He's not famous. I met him at school. And now he's my boyfriend!" She giggles. "People feel it's strange that someone who's famous can go out with someone who's normal. I don't meet anyone else. Maybe I'm doing it wrong, but I don't go to all these parties. I don't meet the other young, male actors." She pauses. "I just like normal people, I guess."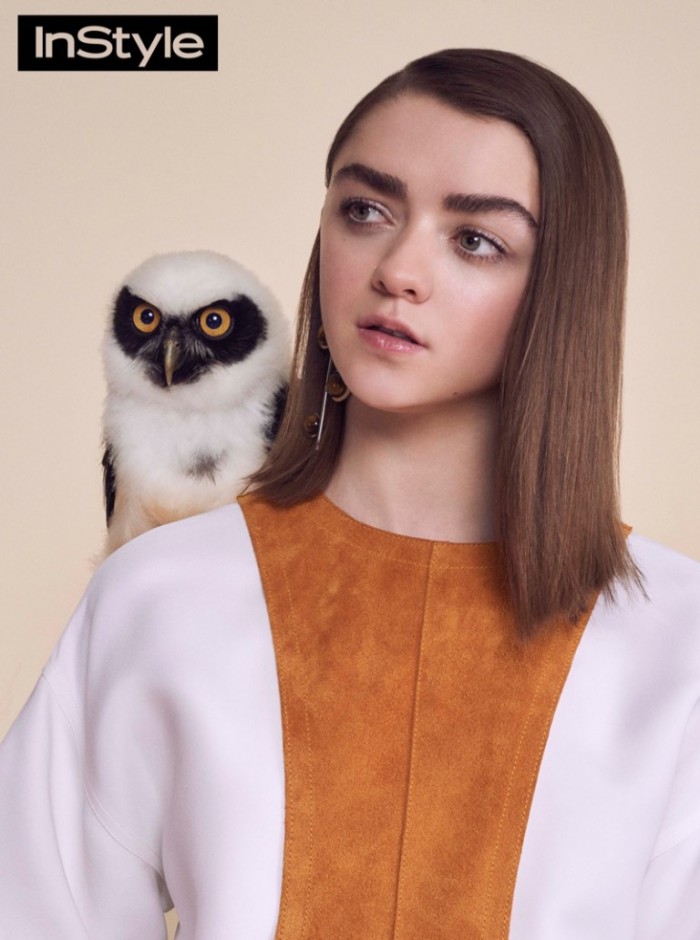 Photographed with an owl, the Game of Thrones actress wears a suede top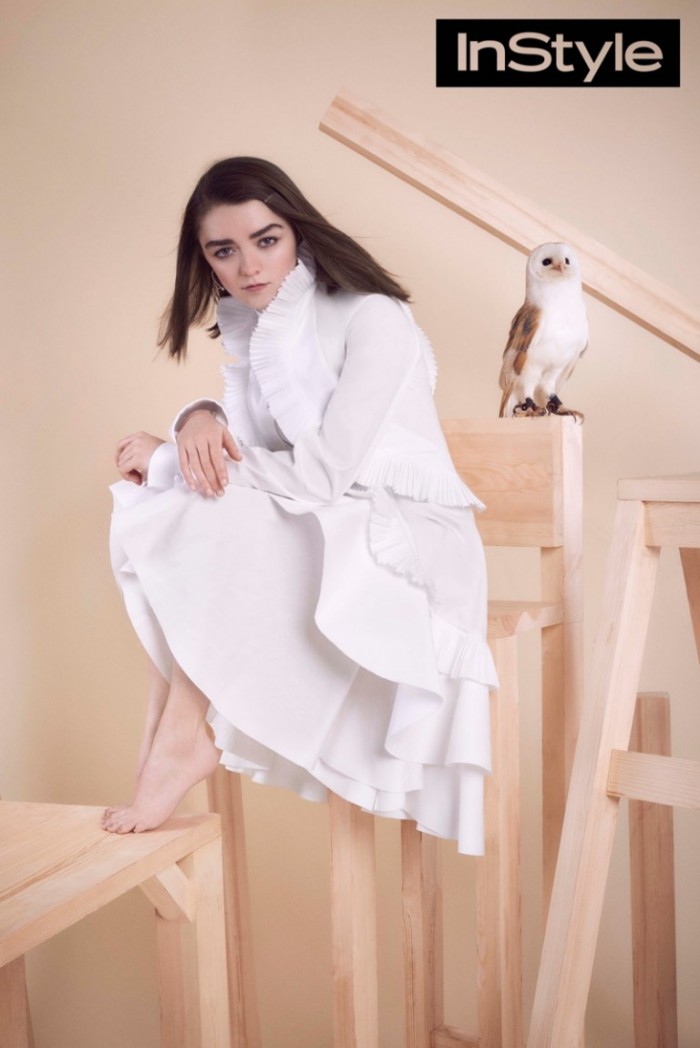 Maisie Williams opens up to the magazine about her boyfriend who is not in show business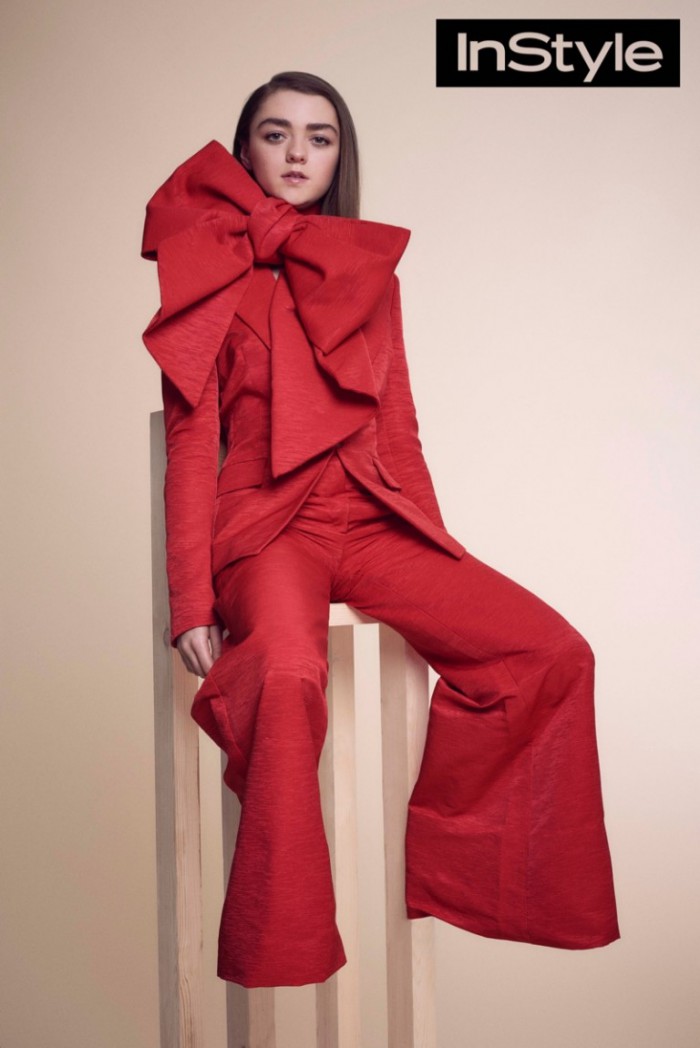 Maisie Williams wears an all red look featuring a large bow and wide-legged pants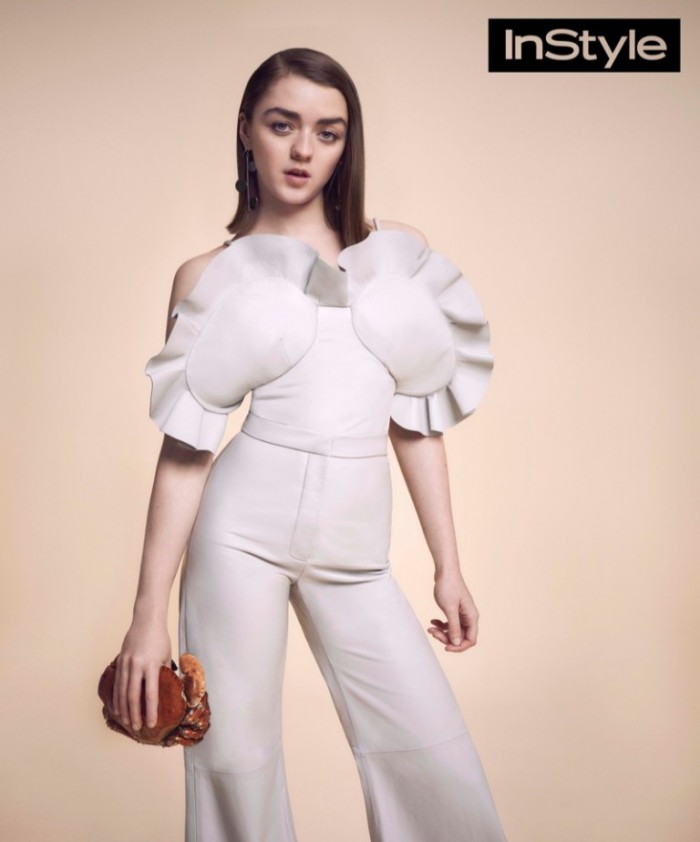 Starring in the April issue of InStyle UK, Maisie poses in a white pants look with a pleated top