Singapore—the world's 'little red dot'—is holding its own mini-celebration of all things dotty, with the official unveiling of Louis Vuitton's Yayoi Kusama concept store at Takashimaya in the Orchard Road shopping belt. One of just seven in the world, the exuberantly decked out store was revealed to fashion insiders, including the porcelain-faced Sheila Sim, at an exclusive cocktail launch.
Friends of the brand were privy to a first look at the polka dotted pieces from the Louis Vuitton-Yayoi Kusama collection, which included a plethora of bags, shoes and exquisite accessories, all drawn from the feverish imagination of acclaimed Japanese contemporary artist Yayoi Kusama.
While the well, dotty designer was not in town, notable guests seen sipping bubbly and admiring her creations included the aforementioned model Sheila Sim, as well as Jean-Christophe Tevenin, General Manager, Louis Vuitton Southeast Asia; and goodlooking local personalities Jason Godfrey, Oli Pettigrew, Tracy Philips and Sulian Tan-Wijaya.
The concept store, dotted (pun intended) with a myraid of color-splashed tentacles, reference Kusama's iconic biomorphic sculptures, and the proliferation of dots, dots and more dots—on the walls, ceilings and collection itself—play with the artist's fascination with the idea of material and emotional accumulation.
The concept store opened to the public on July 15, and will stock the full collection of designer pret-a-porter, leather objects and accessories. Commenting on the vibrantly decorated boutique, Jean-Christophe Tevenin said: "Singapore is proud to be part of this exclusive collaborative effort that will see concept stores in cities like New York, Hong Kong, Paris, London and Tokyo."
"Louis Vuitton has had a long tradition with art, and it is an honour to be able to pay tribute to a legendary artist such as Kusama, who has created an extensive body of work since the 1940s."
Find out more about this uniquely dotty collaboration by visiting Louis Vuitton's dedicated mini-site.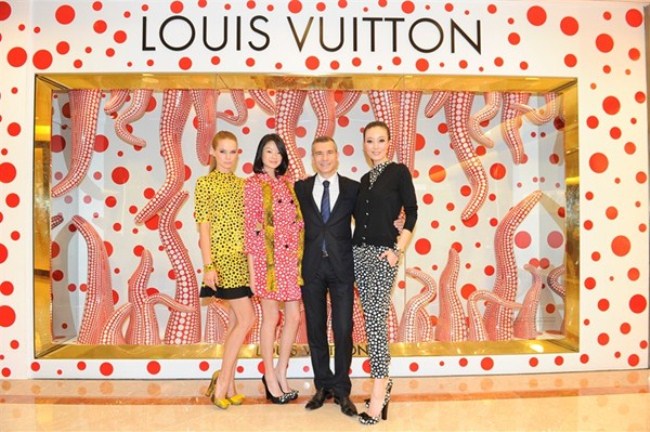 (Second from left) Sheila Sim, Jean-Christophe Tevenin, General Manager, Louis Vuitton Southeast Asia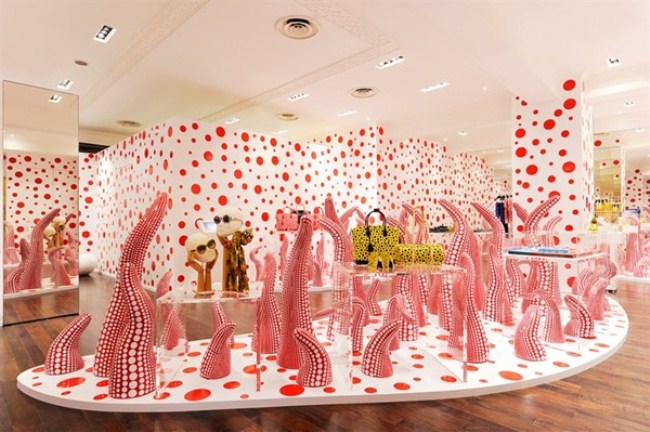 Interior of the Louis Vuitton-Yayoi Kusama concept store in Singapore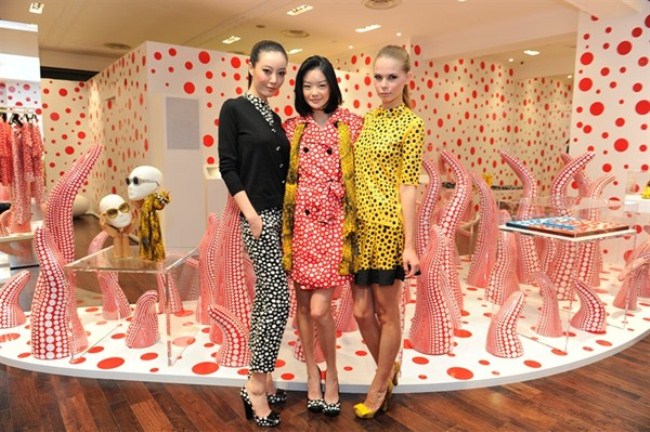 Sheila Sim flanked by models, all in ready-to-wear from the Louis Vuitton-Yayoi Kusama collection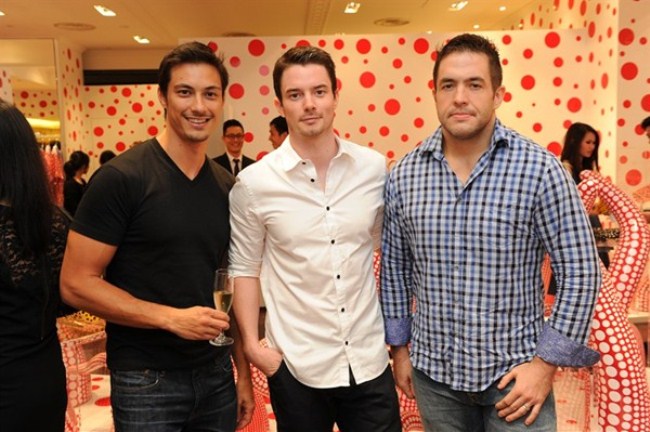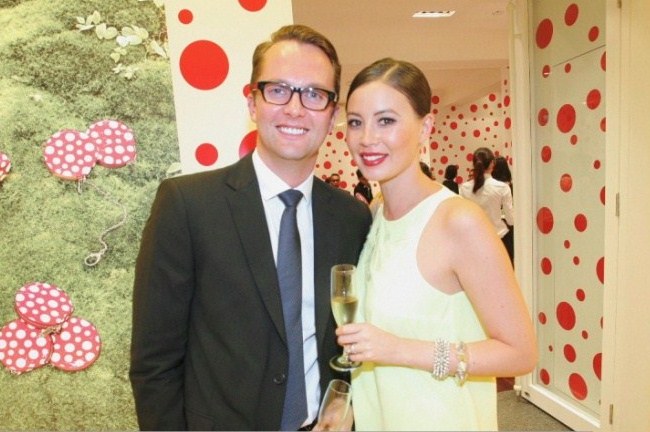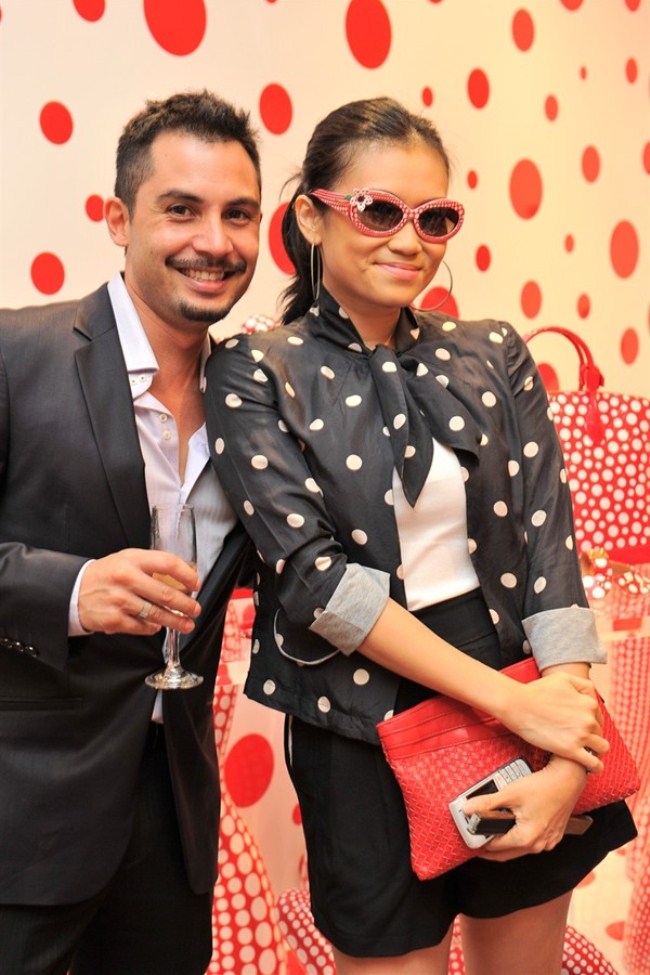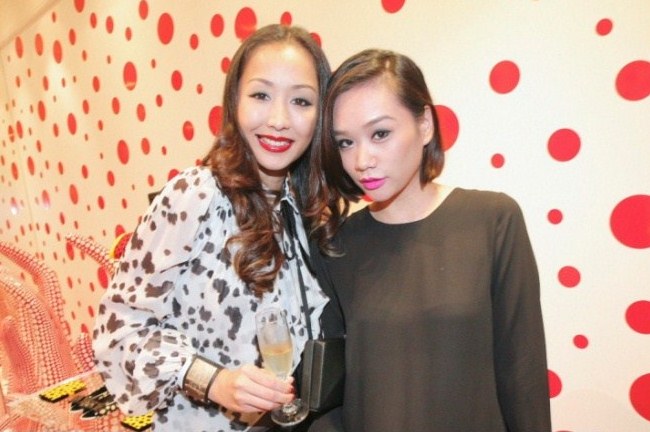 Aileen Png, Sheila Sim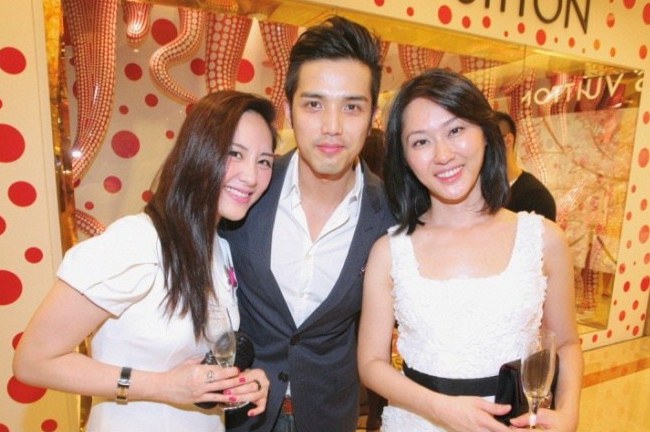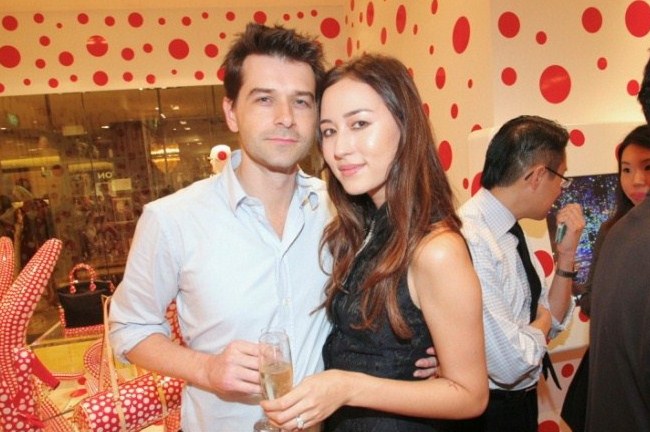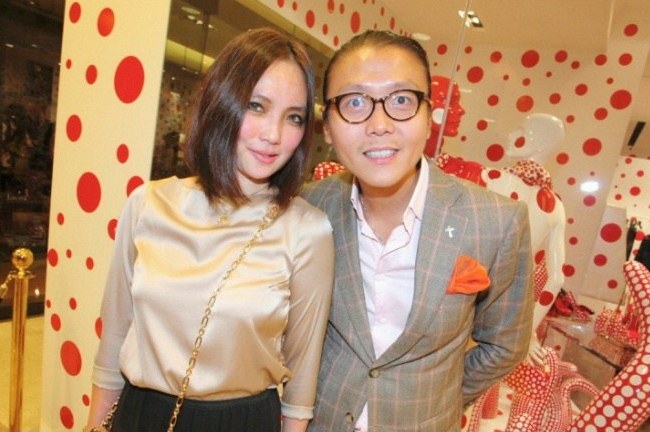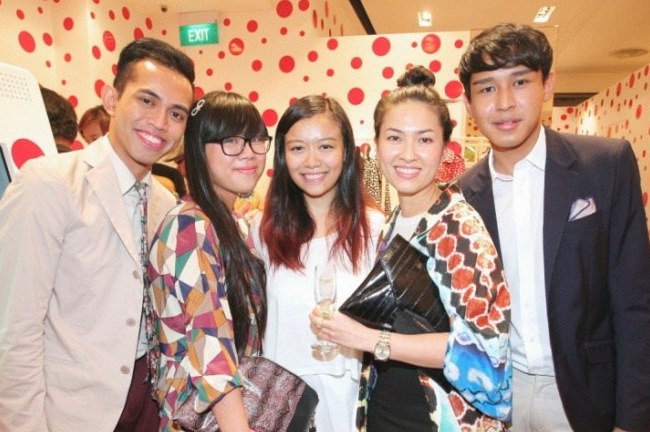 Tracy Phillips (2nd from right) with guests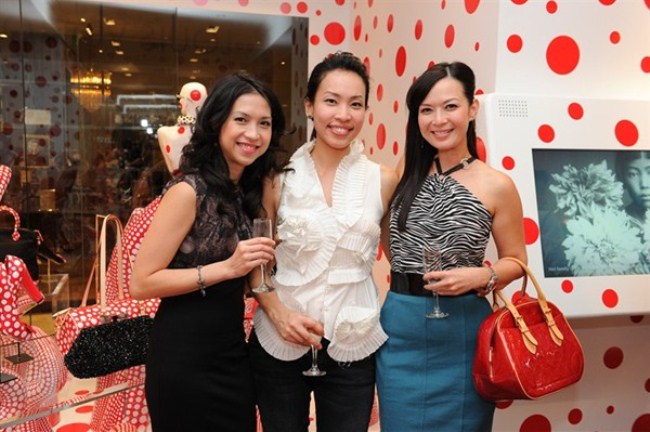 (L-R) Lianne Wong, guest and Andrea de Cruz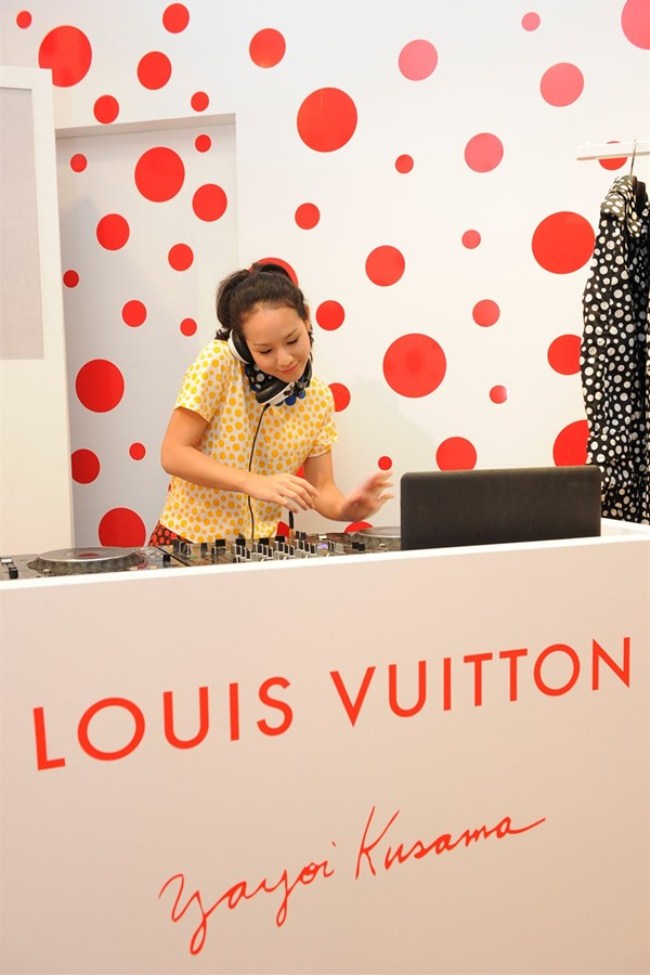 Guest DJ Amanda Ling entertained the crowd with Kusama-inspired music