David von Gunten, Chief Executive Officer of Audemars Piguet Hong Kong and China, and LeBron James
Four-time NBA Most Valuable Player, LeBron James recently visited the newly opened Audemars Piguet boutique in Hong Kong. LeBron James, who has been Audemars Piguet's ambassador since 2011, took time off his busy schedule to check out the watchmaker's self-owned boutique in Hong Kong. The private in-store event also hosted a few historical pieces to showcase the savoir-faire of Audemars Piguet.
Guests at the event enjoyed a private evening spent with LeBron James who took time to sign on basketballs and photographs for all fans attending. David von Gunten, Audemars Piguet Hong Kong and China CEO, took the opportunity to present the LeBron James with a customised stamp in precious stone engraved with the athlete's Chinese name and carved with a dragon on top to symbolize "King James".
LeBron James, a keen devotee of Haute Horology, showed particular interest in the complicated pieces such as the Royal Oak Concept GMT Tourbillon and the Royal Oak Offshore Tourbillon Chronograph. "I'm thrilled to visit the newly opened Hong Kong boutique and try on several 2014 novelties. The new retail concept is very impressive too…it almost feels like I am back in Switzerland."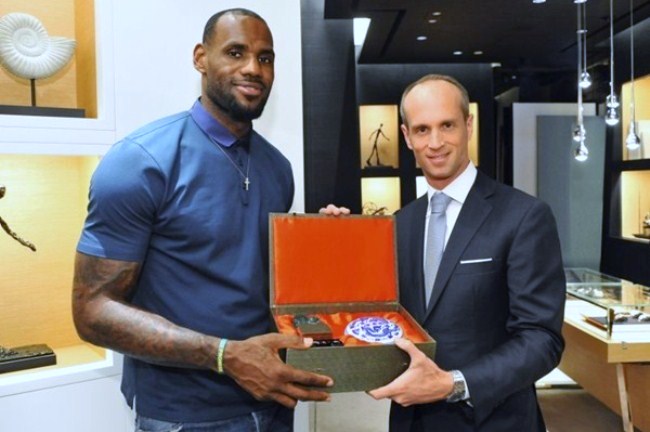 David von Gunten, Chief Executive Officer of Audemars Piguet Hong Kong and China, presented LeBron James with a customised stamp in precious stone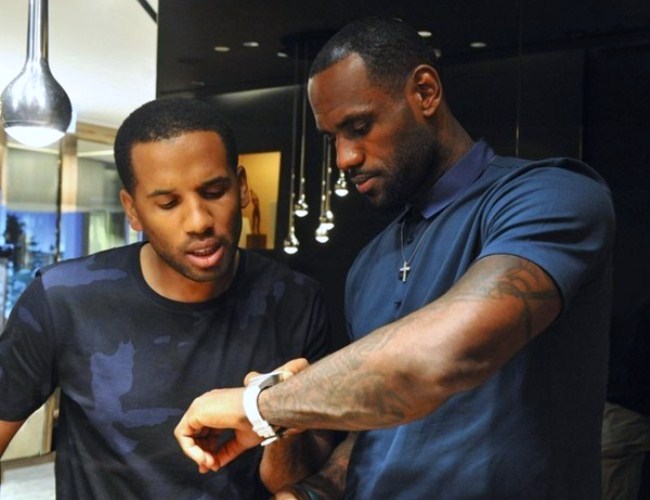 LeBron James tries on the Royal Oak Concept GMT Tourbillon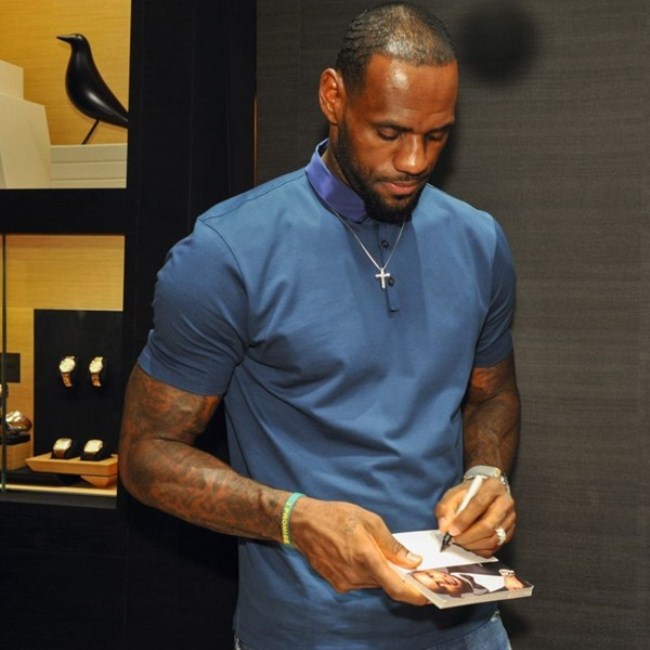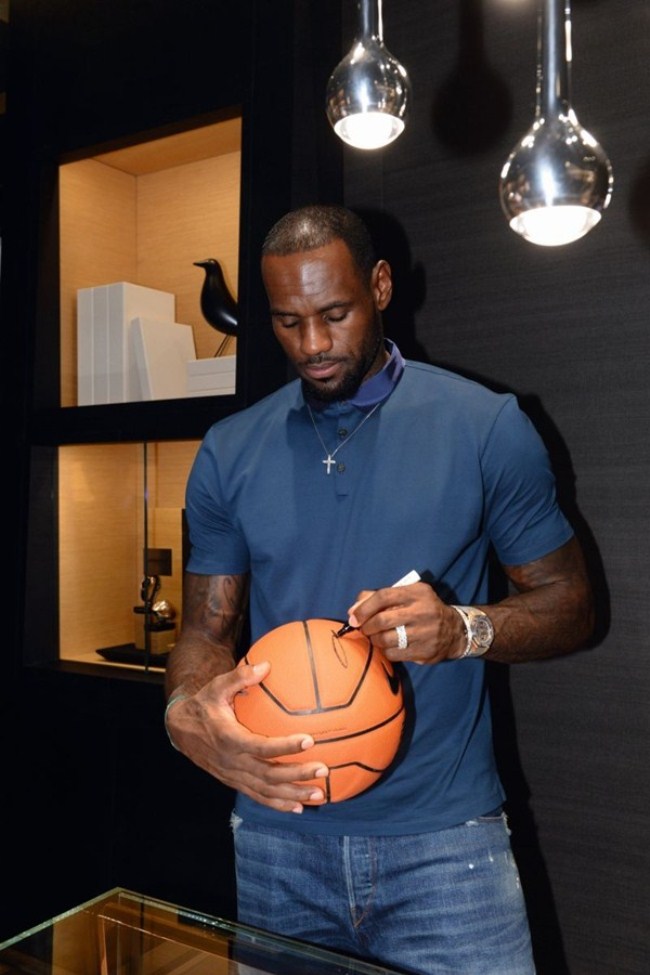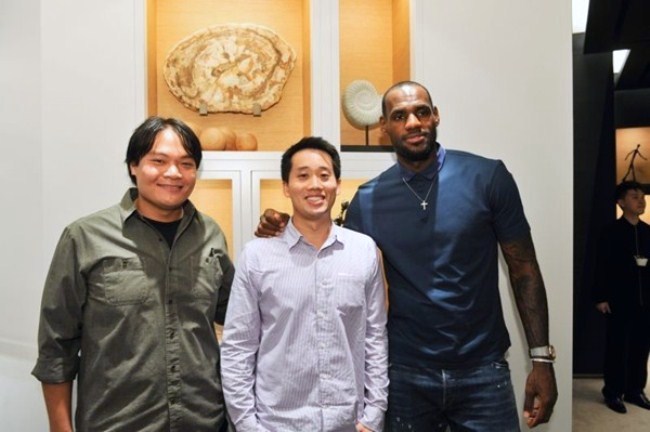 Geoffrey Kwok and friend, with LeBron James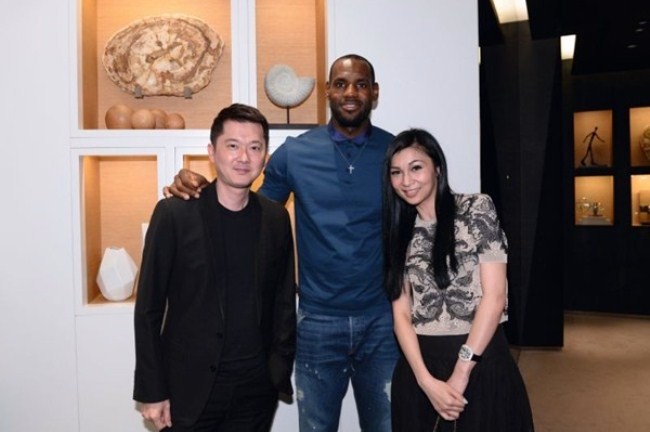 Jeffery Yau, CEO of Europe Watch Company, LeBron James and Margaret Yau