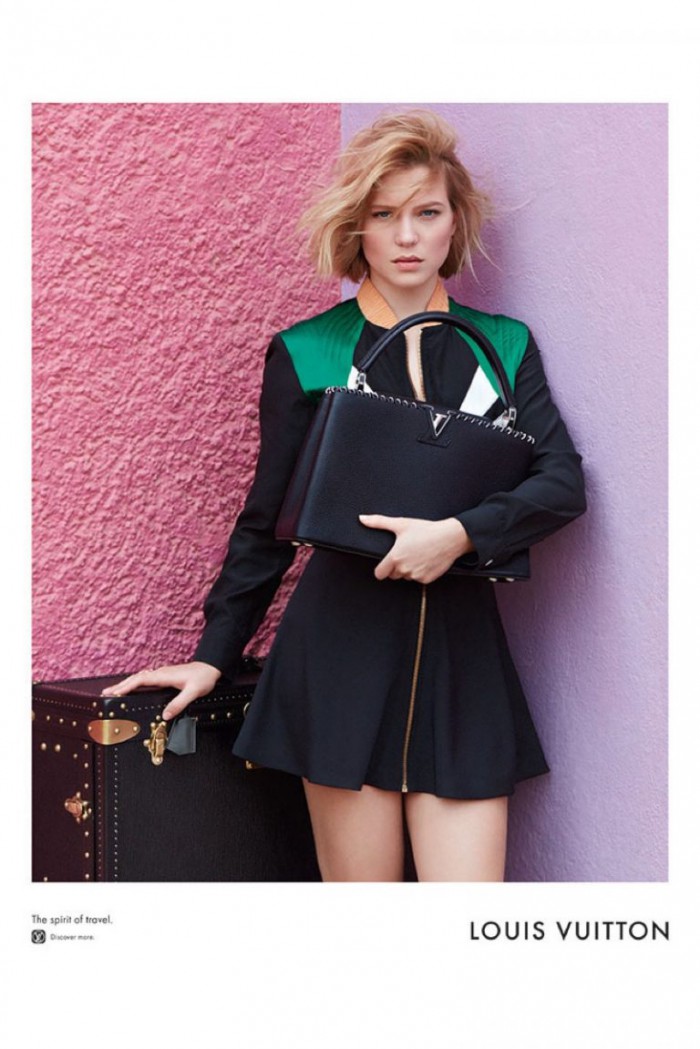 Léa Seydoux stars in her first campaign for Louis Vuitton
First announced as a brand ambassador for Louis Vuitton in January, French actress Léa Seydoux fronts her first campaign for the brand's 'Spirit of Travel' series. The French luxury brand set the advertisements at a luxury ranch called, Cuadra San Cristóbal in Mexico, according to WWD.
The building was made by architect Luis Barragán and features vibrant pink and purple stalls for the horses. Photographed by Patrick Demarchelier and styled by Marie-Amélie Sauvé, Lea can be seen posing with the City Steamer and Capucines handbags in the colorful shots.
(Photos: WWD)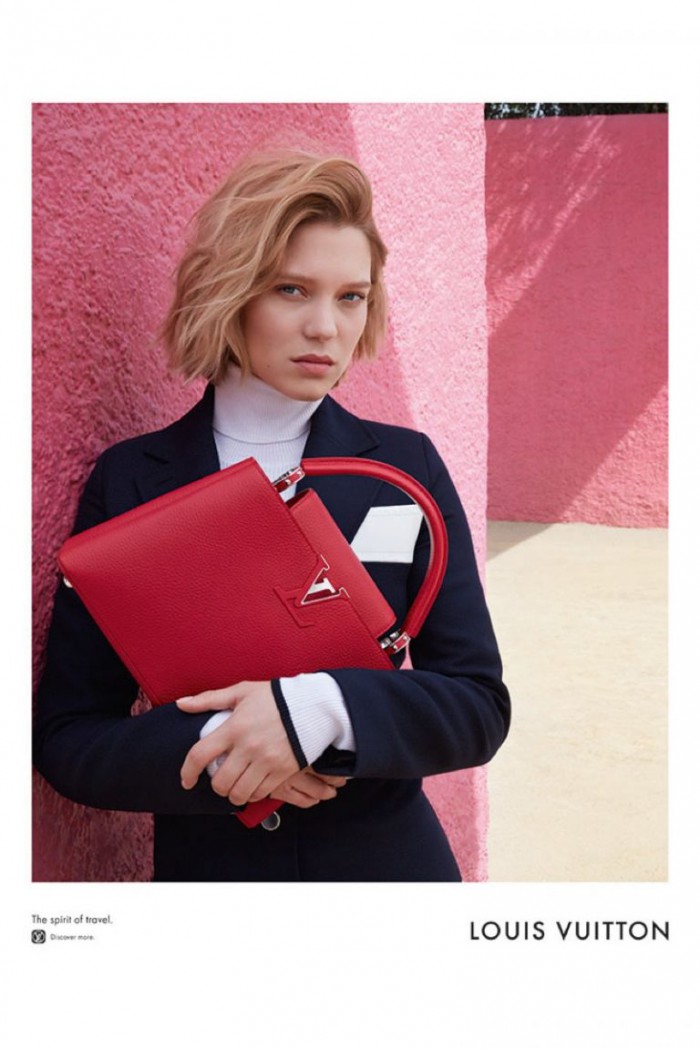 First named a brand ambassador in January 2016, Léa Seydoux poses for Louis Vuitton's Spirit of Travel campaign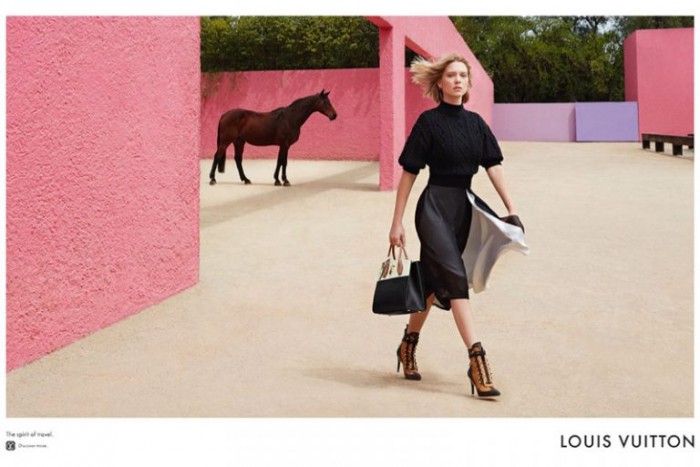 Léa Seydoux poses at the Cuadra San Cristóbal ranch in Mexico for Louis Vuitton's 2016 Spirit of Travel campaign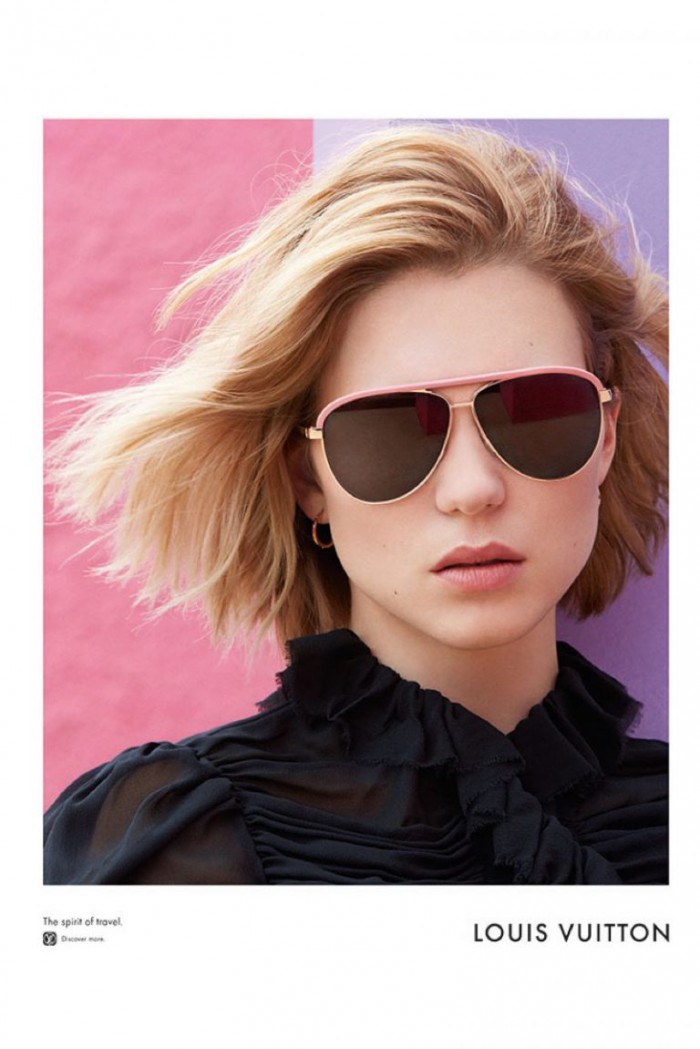 Léa Seydoux models aviator sunglasses from Louis Vuitton
Léa Seydoux poses with Louis Vuitton's City Steamer bag