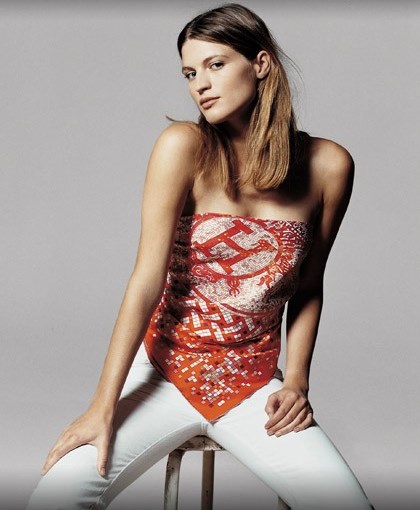 Parisian fashion house Hermès presents its Spring/Summer Collection 2008 of carré (French for 'square') silk scarves in a new 70 cm format, as well as stoles and shawls.
The new collection draws heavy influences from Indian culture, from the predominant choice of bright pinks and oranges, to the intricate Jamdani floral patterns commonly seen on Indian saris, and animals that are symbolic of India like the tiger and elephant.
One carré called the Color Masala, features the artwork of Indian artist N.S. Harsha, known for his use of miniature figures in his paintings to tell a story.