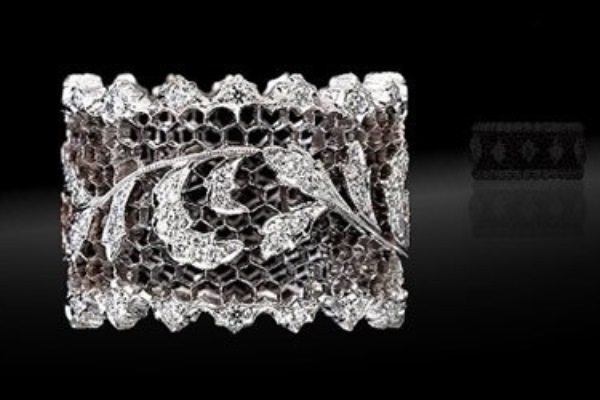 The Buccellati name has been known in the jewellery and silver world since the mid-eighteenth century. Mario Buccellati set the Italian family tradition in stone with the opening of the present House at the beginning of the 20th Century. Today, it is kept alive by Gianmaria Buccellati and his son Andrea Buccellati, creating a link between the past, present and future.
The Buccellati Eternelle Ring is unlike many others of the Buccellati collection. This trio has been designed by the three generations of the Buccellati family, each one bearing a different interpretation of each generation.
The ring that features the Eternelle design is available in white or yellow gold and is available with or without diamonds. For those who want to customize even further, a bespoke version of the ring can be ordered with specific requests incorporated into the design.
Like every unique Buccellati piece, traditional techniques of tracing, piercing and sawing is meticulously crafted by hand. Throughout each stage of creation, rigorous quality checks ensure the fine balance between strength and aesthetic appeal.
These rings, along with other magnificent pieces from the Buccellati family archives deemed too unique for sale, will be on exhibition from September 25th 2008 to January 10th 2009 in the Assumption Belfry of the Kremlin in Moscow.