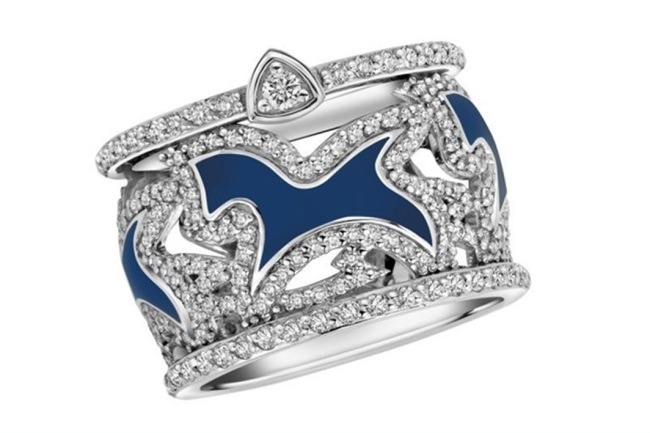 Larry Jewelry has launched an exclusive collection with German enamelist brand Leo Wittwer.
The two brands are renowned for their meticulous craftsmanship, exquisite handiwork and beautiful details, resulting in stunning pieces. Leo Wittwer enameling is done completely inhouse in Pforzheim, Germany.
The collection comprises of five pieces of jewelry – a ring, a bangle, a brooch, a pair of earrings and a pendant. The collection features white diamonds and a special "Larry Blue" color created especially for the enamel in the line. The motif used in the collection is the energetic yet elegant horse, represented in blue enamel and outlined in white diamonds in the collection.
The design is special, this year being the Year of the Horse, but also timeless – the combination of the shade of Larry Blue and white diamonds is elegant with a touch of decadence and glamour, perfect for the chic and stylish woman to wear daily or to accentuate stunning evening outfits.