La Mer The Concentrate
Prep for the glamorous soirees this festive season by giving your skin a rejuvenating boost with La Mer's The Concentrate. A veritable elixir in a bottle, The Concentrate is, like its name suggests, suffused with a high concentration of La Mer's Miracle Broth™, the precious essence that is legendary among beauty aficionados for its near-miraculous healing powers.
The Concentrate complements the skin's natural healing process and was inspired by La Mer founder Dr. Max Huber's quest to diminish the appearance of his own scars following a laboratory accident. Designed for fragile, post-trauma skin or for depleted, compromised skin in need of renewal, this ultra-potent formulation improves tone and texture by visibly soothing redness and irritation.
A proprietary combination of sea kelp, vitamins and minerals undergoes a three to four month bio-fermentation process during which it is nurtured, infused with light and sound, until it becomes something far greater than the sum of its parts.
Following this fermentation, the Miracle Broth™ is concentrated through an exclusive dehydration process known as lyophilization. The result is an extremely potent version of the Miracle Broth™ which complements La Mer's Lime Tea Extract, a powerful natural anti-oxidant, to help boost radiance and shield your complexion from external aggressors.
The Concentrate will aid in alleviating skin irritation and redness caused by cosmetic procedures. It also has deep hydrating properties, and will help diminish the appearance of unsightly scars and stretch marks. Moreover, special barrier repair ingredients act as lipid "cellular cement" to help strengthen vulnerable skin.
Application is a breeze: simply apply and gently massage The Concentrate into the skin twice per day. For maximum benefit, use The Concentrate in tandem with Crème de la Mer to synergize its renewing benefits.
Try it for yourself to impart a luminous glow for the parties ahead! La Mer The Concentrate is available at the Pacific Place Concept Store and counters at Lane Crawford and Macau New Yaohan.
Sea kelp in their marine environment, a key ingredient of La Mer's suite of beauty products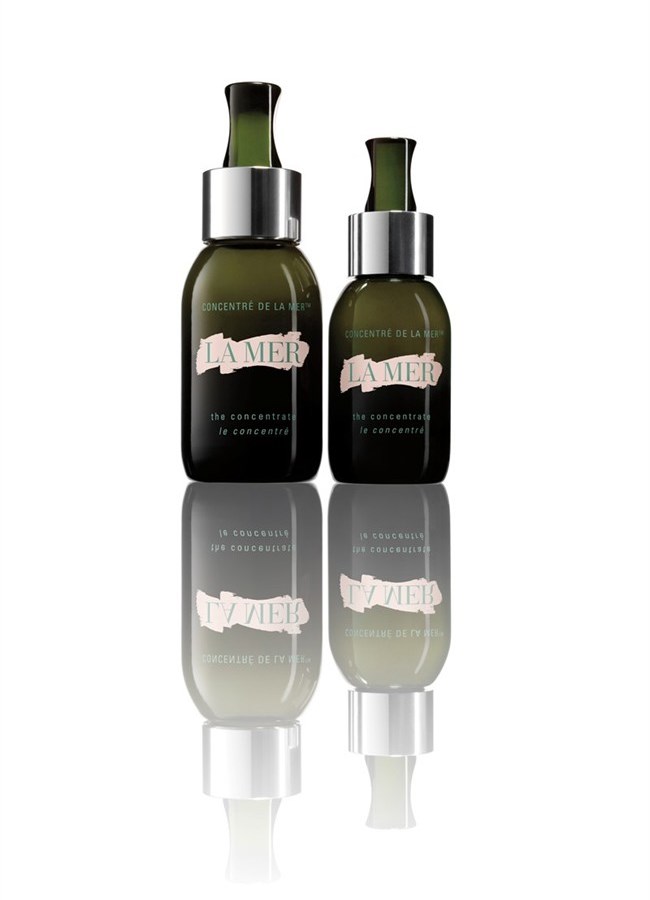 Nourishing golden droplets of La Mer's famed Miracle Broth™
La Mer The Concentrate, available in 50ml & 30ml bottles