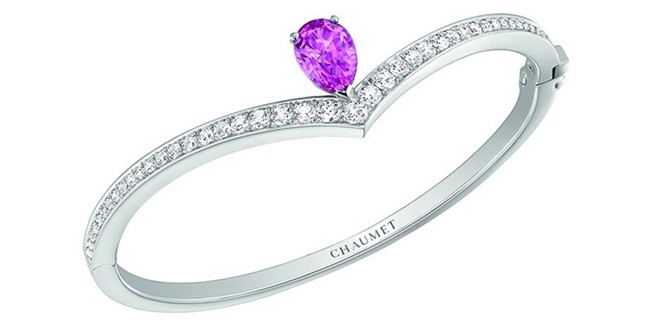 It is often said that life is a blank canvas, so with the Joséphine Collection's diverse range of pieces featuring a kaleidoscope of gems, let Chaumet fill your world with a splash of color with timeless designs that are dedicated to both contemporary and independent women worldwide. Since 1780, Chaumet has been the master of jewelry that celebrates emotion, encouraging a fabulous destiny through  the ability to crown the power of love with their pieces.
Beautiful things tell a beautiful story, and this collection that features Chaumet's signature motif, the tiara, is one that pays tribute to the House's first muse, Empress Joséphine. Taking inspiration from her majestic grace and admirable taste for jewelry, each piece, be it a ring, pendant or bracelet, all exhibit exquisite artistry that attests the craftsmanship of renowned Parisian jeweler, Chaumet. Eye-catching emeralds and striking sapphires in shades of intense blues, pinks and violets are carefully chosen amongst some of the most flawless jewels, promising only excellence and eminence.
Embracing individuality and exclusiveness, the pear-shaped stones on Chaumet's rings and bracelets are set upside down, differentiating themselves from the conventional characteristics of pear-shaped solitaires. The pendants on the other hand are more delicate, lining the neck gracefully with an adjustable chain. The subtle mounting of the pieces are made with great suppleness that sets the stones forward. Furthermore, the openwork element on these pieces allow light to fully penetrate through the mounting, capturing the sparkle of stunning jewels.
The Joséphine Collection is a colorful and stylish selection that is especially designed to steal the spotlight at any occasion.