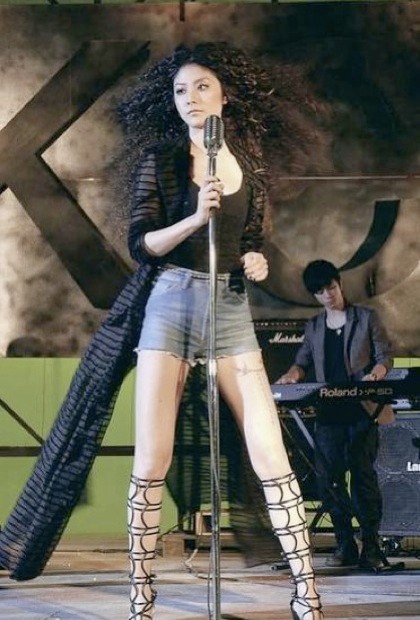 Kelly Chen chose Chanel for her new music video, where she is portrayed as the lead singer in a rock band – hence the style.
Donning some of the latest wares from Chanel, the diva appears in a trench coat from the Cruise 0910 line and gladiators from the 2010 Spring-Summer Starting Point collection. Her thigh was also decorated with a Les Trompe-l'Oeil de Chanel tattoo, which has not yet gone on sale in Hong Kong.
She said: "I think this (the tattoo) will be popular this year. It's convenient and stylish."
 Chen's new album "Glimmer" is scheduled for release in March.