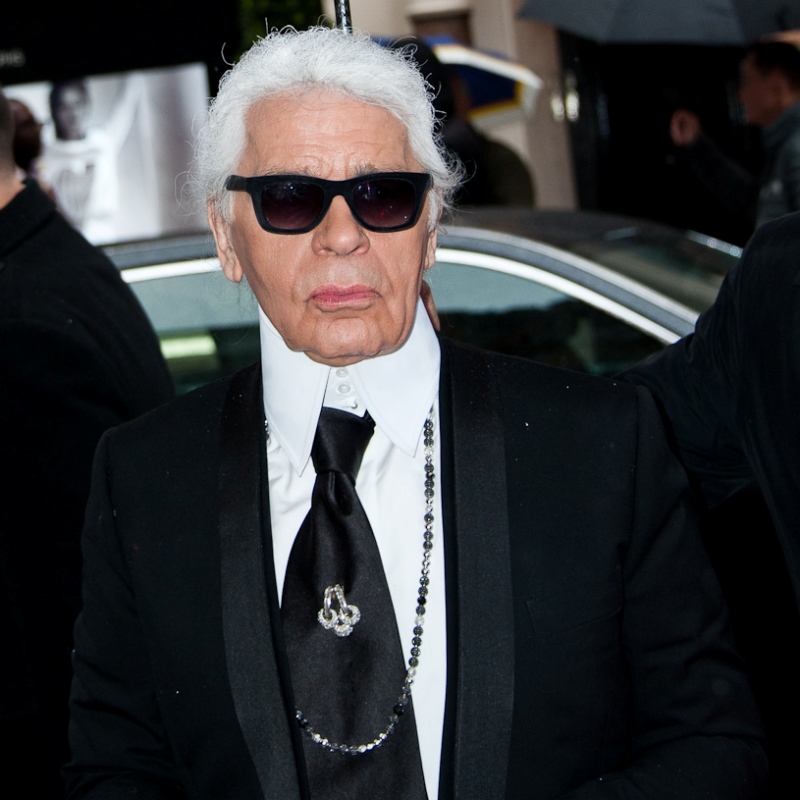 WardrobeTrendsFashion is sad to report the passing of Karl Lagerfeld. Arguably the world's most iconic designer and undoubtedly the most prolific, he died in Paris.
Celebrated German fashion designer Karl Lagerfeld, credited with turning Chanel into a billion-dollar industry leader, has died at the age of 85.
Lagerfeld, the creative director at fashion houses Chanel and Fendi and described as one of "the most influential and celebrated" fashion designers of the 21st century, died in Paris on Tuesday (local time) after an illness that lasted weeks.
His fashion label released a statement confirming his death, describing him as an "iconic, universal symbol of style."
"Driven by a phenomenal sense of creativity, Karl was passionate, powerful and intensely curious," the statement said.
"He leaves behind an extraordinary legacy as one of the greatest designers of our time, and there are no words to express how much he will be missed."
Lagerfeld's death comes after he missed two Chanel haute couture shows in Paris last month, fuelling speculation about his health.
Chanel, it has been said, risked becoming the preserve of monied grannies before Lagerfeld arrived in 1983. He slashed hemlines and added glitz to the prim tweed suits, quickly transforming the fashion house into a billion-dollar industry leader.
But Lagerfeld, who also churned out collections for LVMH's Fendi and his eponymous label — an unheard-of feat in fashion — was something of a brand in his own right.
His carefully crafted persona of dark suits, white pony-tailed hair and tinted sunglasses in his later years made him instantly recognisable. He was also known for his irreverent wit.