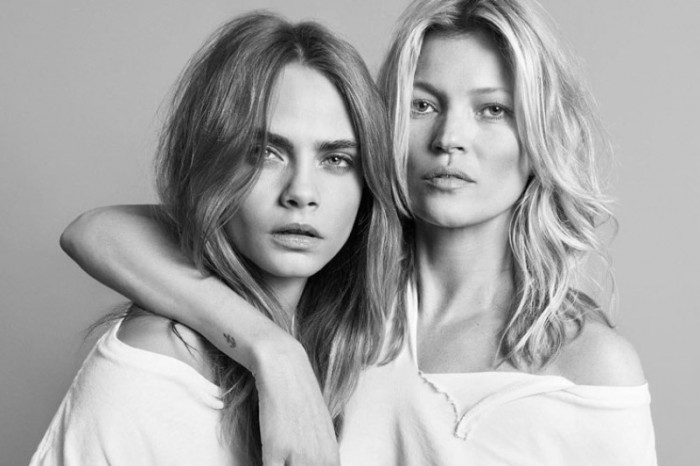 Kate Moss + Cara Delevingne for Mango
Two of Britain's most famous models, Cara Delevingne and Kate Moss, have teamed up for Burberry and Mango campaigns, but now the pair took it further with a #SelfieSwap. Earlier today, Cara shared two sexy images on Instagram with both of the models flaunting plenty of skin. One features Kate Moss in her underwear laying on rumpled sheets (photographed by Cara), while the other stars Cara, posing topless with Superman undies (photographed by Kate).
Although Moss does not have an Instagram account, she still knows how to get the social media site talking—racking up over 550,000 likes as of now.
Cara Delevingne poses topless in sexy Instagram photo.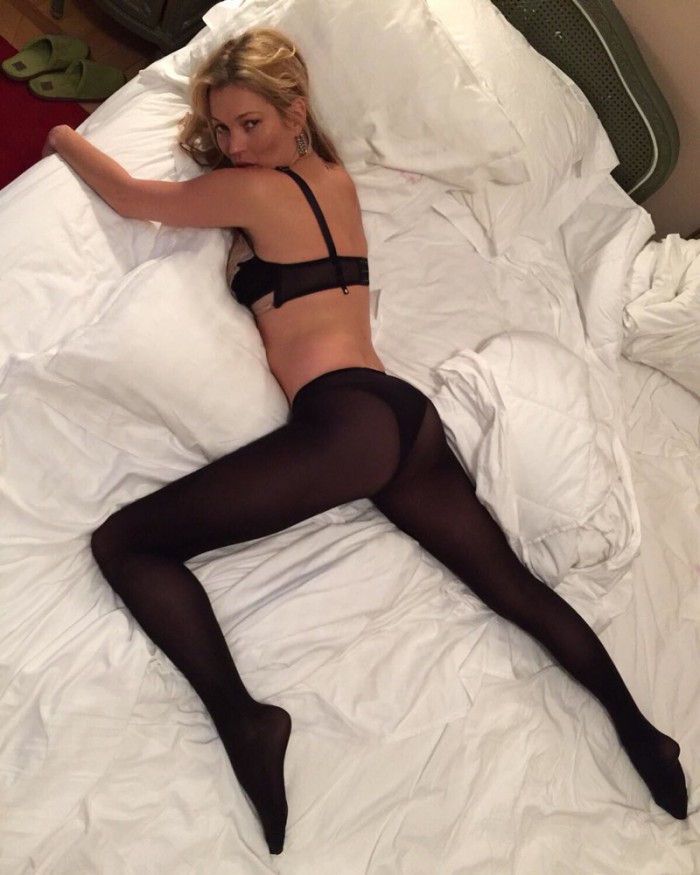 Kate Moss poses in her underwear for sexy Instagram photo.
The pair were in Milan earlier today, celebrating Mango's fall 2015 campaign at the Corso Vittorio Emmanuele store.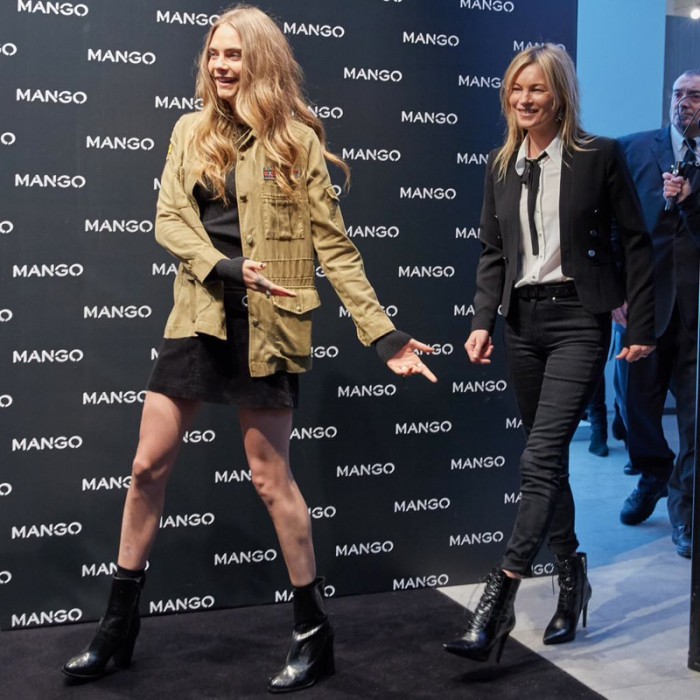 Cara Delevingne and Kate Moss at Mango store opening in Milan on September 23. (Photo: Mango)