Karlie Kloss has been named the new brand ambassador for Swarovski
Karlie Kloss is taking over from Miranda Kerr as the face of jewelry brand Swarovski. According to WWD, the American beauty signed on for a two year contract as the new brand ambassador. There is no doubt that Karlie will land a spot on Forbes' Highest Paid Models list, since she is also a L'Oreal Paris spokesmodel.
The first print advertisements for Swarovski are set to appear in magazines' September issues. In the images, Karlie can be seen wearing stacks of bracelets, glittering timepieces and necklaces. The styling ranges from contemporary leather jackets to more classic cocktail dresses.
About working with Swarovski, Karlie says, "It's such a global presence, you see [their ads] in the subway, also all throughout Europe — I've been doing a world tour lately and at every airport and every country I've been I've seen it somewhere. In Cannes as well — it's been very exciting to play 'I Spy' and spot the ads."
(Photos via WWD)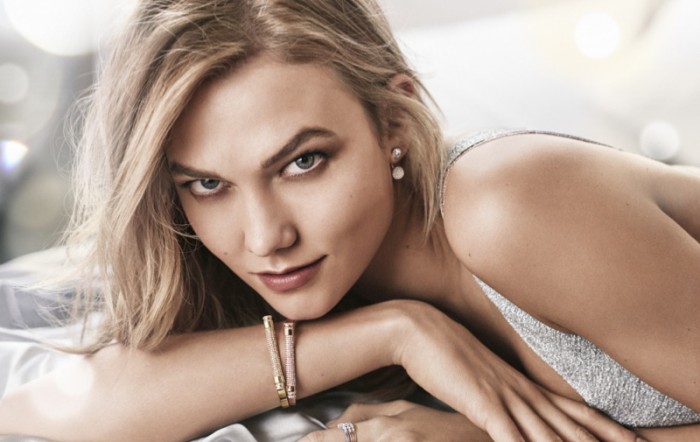 Karlie Kloss signed a two year deal as the face of crystal and jewelry brand Swarovski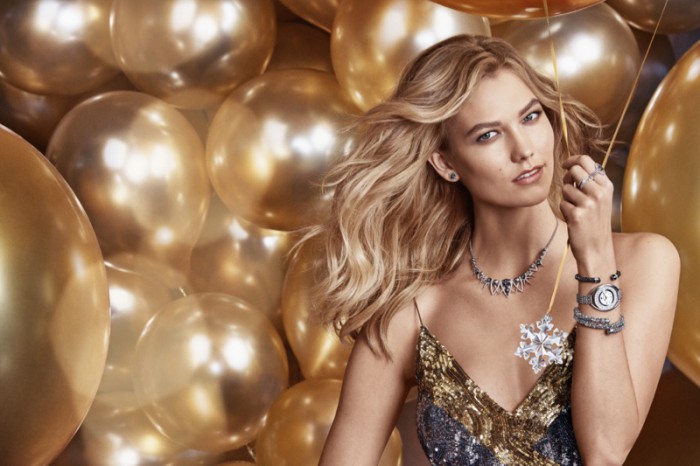 Karlie Kloss shines in her first campaign for Swarovski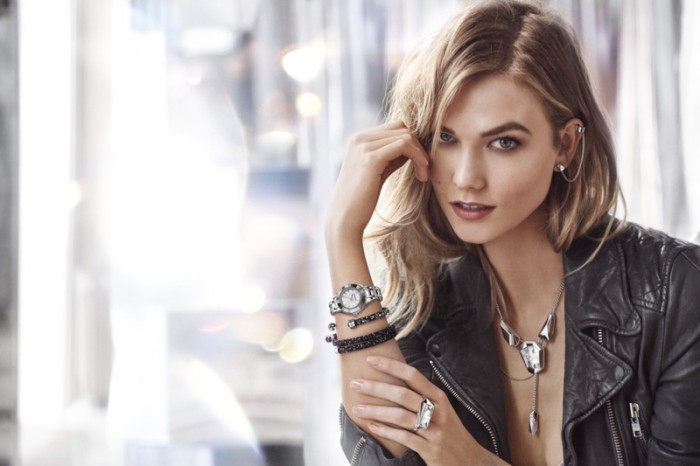 Posing in a leather jacket, Karlie Kloss models pieces from Swarovski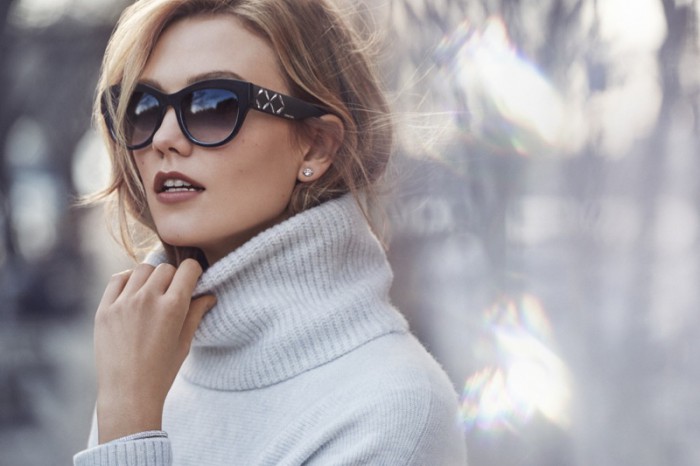 With her sunglasses on, Karlie Kloss models a turtleneck and Swarovski jewelry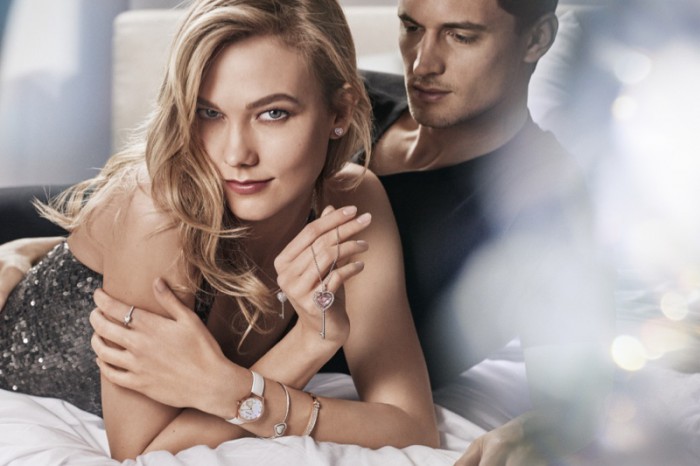 Karlie Kloss poses with Garrett Neff in Swarovski campaign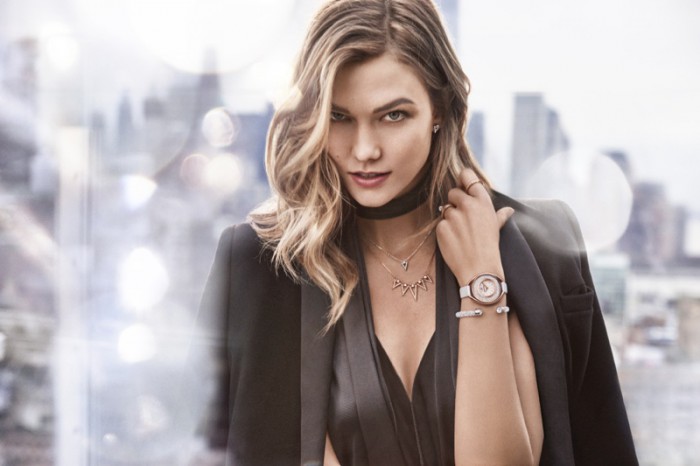 Karlie Kloss shows off a Swarovski timepiece