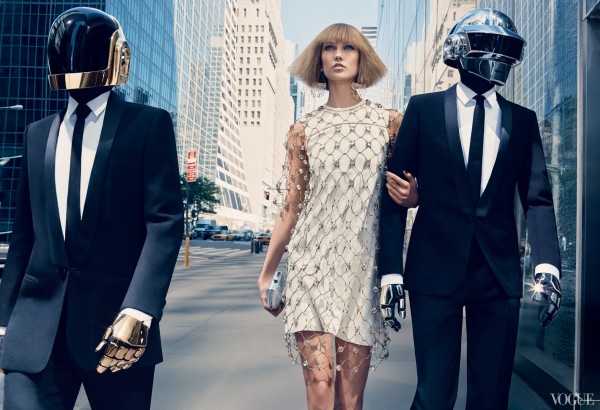 Futuristic, fashionable and fierce was the August issue of US Vogue.
Back after a long six year hiatus, the electronic French duo Daft Punk have made a dynamic return on not only the charts but on our magazines too. Looking slick in signature Hedi Slimane for Saint Laurent suits, the helmeted pair, photographed by Craig McDean, are storming through New York in an editorial dedicated to 'Inspired New Eveningwear' with model Karlie Kloss.
Pick up an issue today and expect pages of sharp tailoring, reflective accessories and lavish designer gowns by the likes of Chloé, Alexander McQueen and Gucci.
Combining musical muses, supermodels and uptown New York City  – this photo shoot is one shiny affair.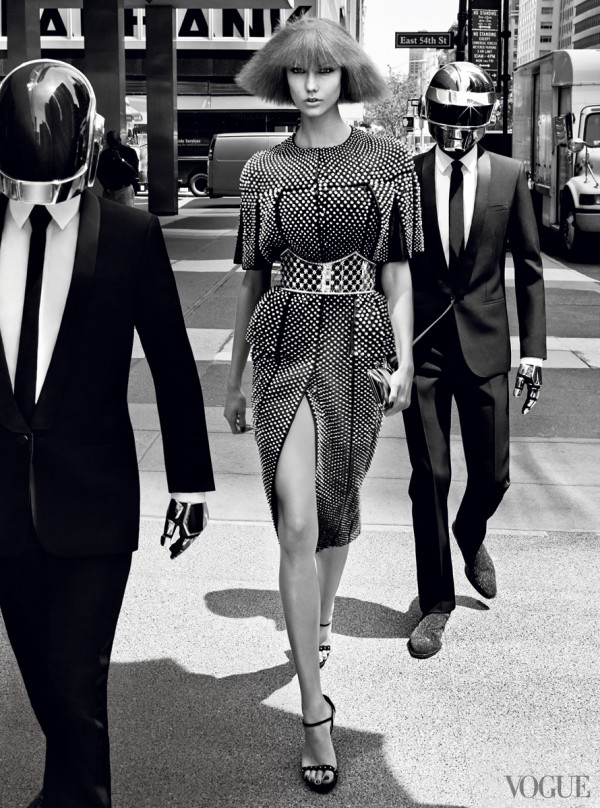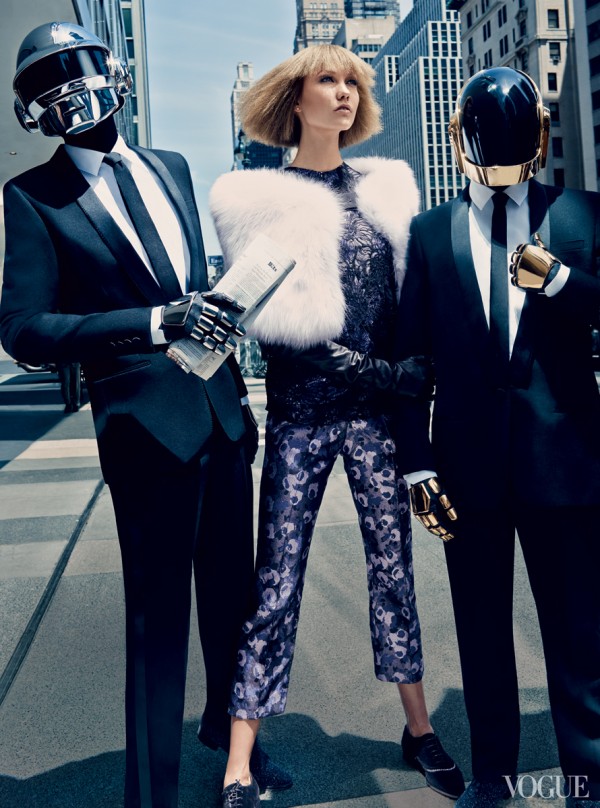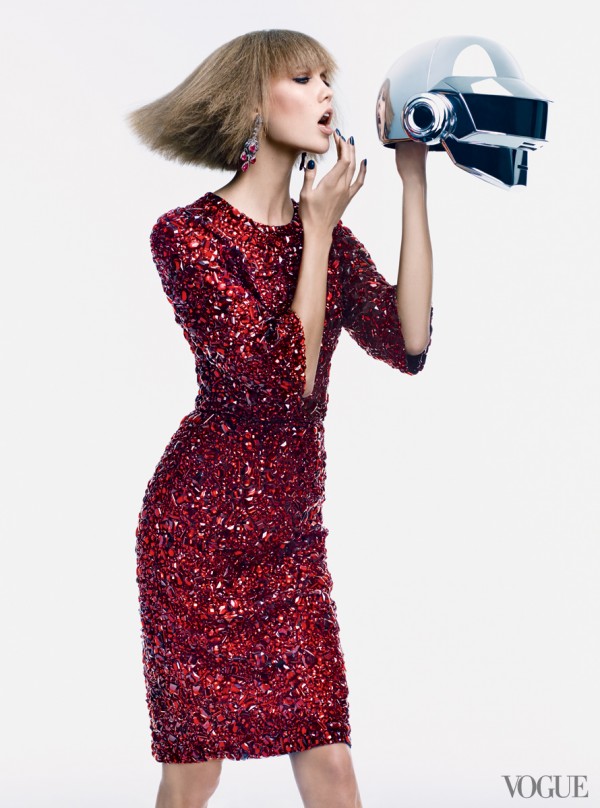 To see more of the photo shoot, click here.