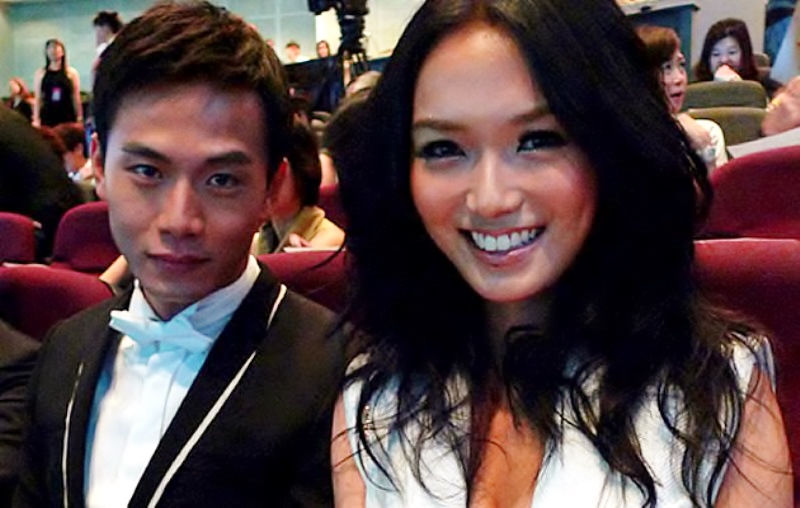 Joanne Peh and frequent co-star Qi Yuwu are officially dating (Photo from Joannepeh.com)
Reel-life romance has become real for local actors Joanne Peh and Qi Yuwu, who have revealed that they are officially dating.
In an interview with local entertainment magazine 8 Days, Chinese actor Qi announced that after ten years of being "just friends", the two are now "together" and hope for "everyone's blessings".
"There's a trust between us. She has always said the things I tell her make her think. When you have this kind of communication and connection, what else do you need? We don't need anything else," the usually reserved Qi told 8 Days in an shockingly candid interview.
"I told her how I felt about her, quite directly. It wasn't dramatic or anything."
The news comes just weeks after Peh told 8 Days that she and her American-Italian beau of four years, Bobby Tonelli, had split up due to personal differences.
With this in mind, said Qi, Peh had naturally felt unsure about their new relationship.
"She had just come out of a relationship, so she wasn't very sure. I was like, okay, I understand. It wasn't until very recently that we confirmed the relationship."
The two have co-starred many times before – even tying the knot in one local drama. Peh's award winning performance in The Little Nyonya also starred Qi, and most recently, the two romanced onscreen in cop drama C.L.I.F 2.
"We really connect"
In Peh's previous interview with 8 Days confirming her breakup with actor-DJ Bobby Tonelli, she cited communication issues as being the main reason why the two had split – and it seems that she has since found that connection with Qi.
"We talk about family. Trust. Our relationship. Her problems and my problems. It's a bit deep but we don't care about the frivolous stuff," said Qi.
"We can talk about everything – the good and the bad. I don't think a lot of people have this high level connection and exchange."
And in a gushing interview in the same issue of the magazine, Peh spoke about how she gets 'fluttery feeling when he looks at me in that way'.
"He's so reserved, so when he smiles, I feel like my world has lit up," she enthused.
"With him, I don't have to pretend. He knows. It just feels really solid."
According to the magazine, the stars went on their first date in the Botanical Gardens where they – like any other shy and nervous couple – went through the agony of the "should we or should we not hold hands" experience.
With the news of their new love coming so soon after Peh's shock announcement of her breakup with Tonelli, were the two worried about people dismissing their relationship as being on the rebound?
"To me, it's not something that I jumped into immediately after (my break up with Tonelli). It's something I struggled with. And put a lot of thought into, and had sleepless nights over," Peh told 8 Days.
"I felt that the momentum was right, so I went into it with a 100 per cent confidence. Actually, 200 per cent, cos he's the other 100 per cent."
"Telling people will only be good for the relationship. We can't control the reactions of others, but we hope for everyone's blessings," said Qi.
With that much confidence about their romance, it would be hard for anyone to be a wet blanket about it – and accordingly to Peh, she's finally found The One in Qi.
"There's no possibility that this relationship will fail. You know the cliche about finding your other half?" said Peh.
"I've never felt so strongly about that than now."