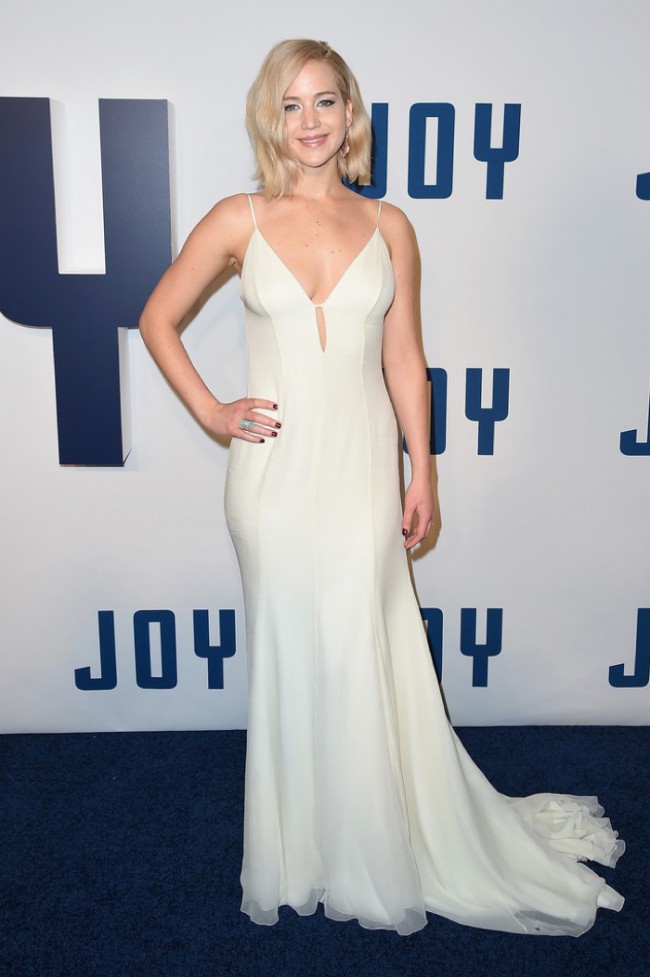 Jennifer Lawrence in custom Dior dress at 'JOY' New York premiere
Actress Jennifer Lawrence attended the New York premiere of her new film, 'JOY', on December 13th. The star opted to wear a Dior Haute Couture evening gown in pale yellow silk.
Jennifer paired the look with a wavy hairstyle and shimmering eyeshadow look.
In a recent interview with E! Online, Jennifer even hinted about wearing the same Dior dress with her pal and comedienne Amy Schumer at the Golden Globes. "We're going to try to figure out to wear the exact same thing," she said. "That's my mission."