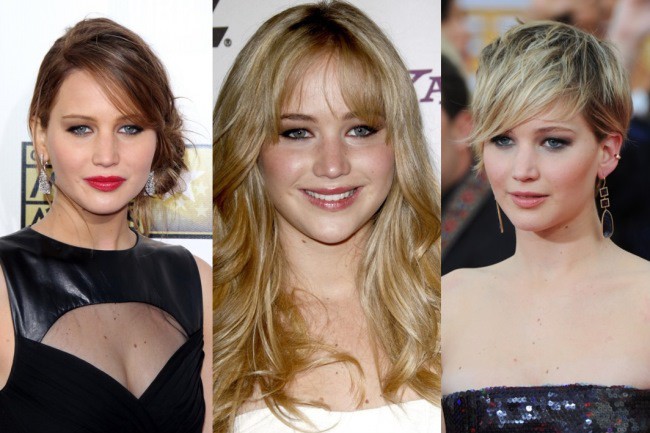 From long to short, Jennifer Lawrence has had many different hairstyles through her career. (Photo: Shutterstock.com)
'Hunger Games' star Jennifer Lawrence is not afraid to change up her hair. From long waves to a short pixie haircut to a long bob, Jennifer has tried on a number of hairstyles through the years.
Looking back at her elegant coifs, we put together a timeline of Jennifer Lawrence's most memorable hair moments so far.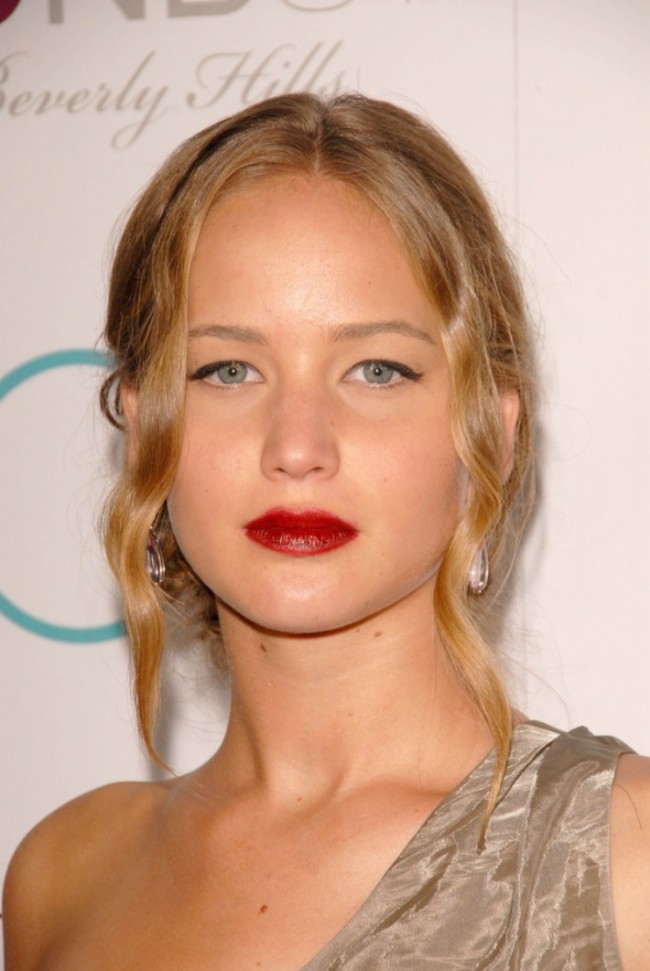 In 2009, while promoting 'Burning Plain', Jennifer goes for wavy and messy updo with a middle part. (Photo: Shutterstock.com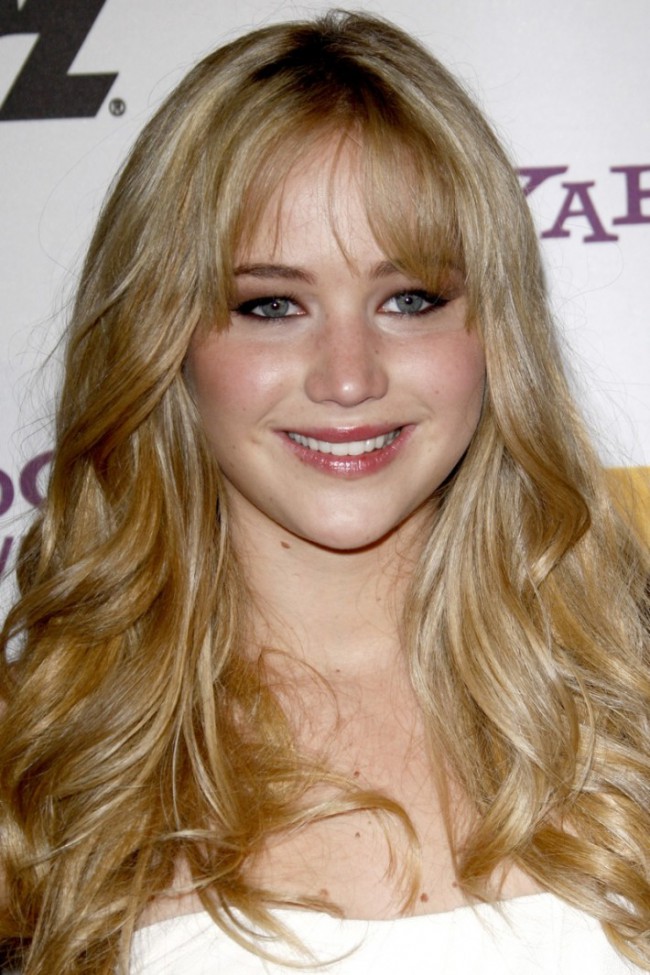 In 2010, Jennifer wore a long and wavy blonde hairstyle. (Photo: Shutterstock.com)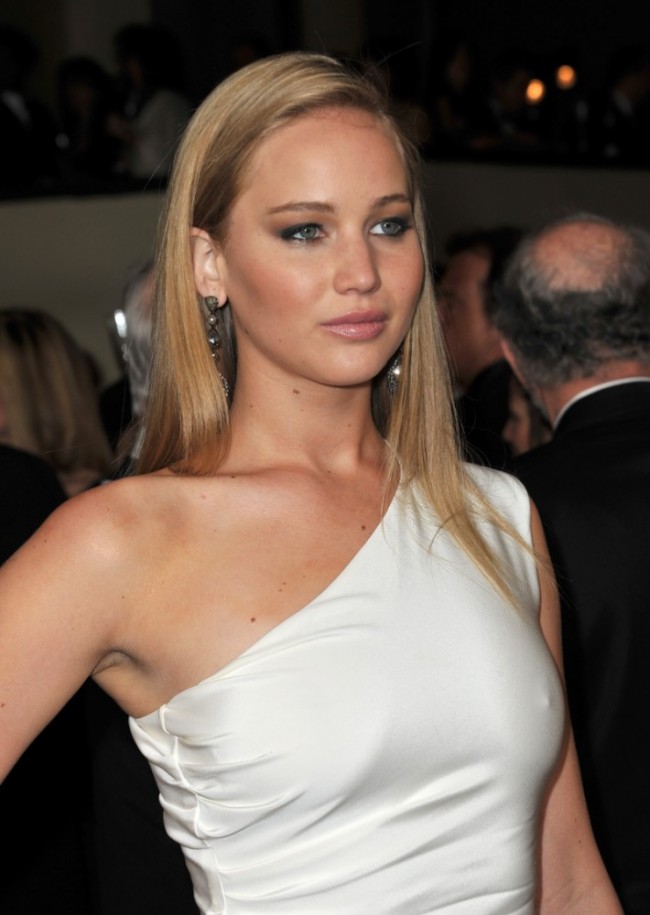 Jennifer Lawrence opted for a straight and sleek hairstyle in 2011. (Photo: Shutterstock.com)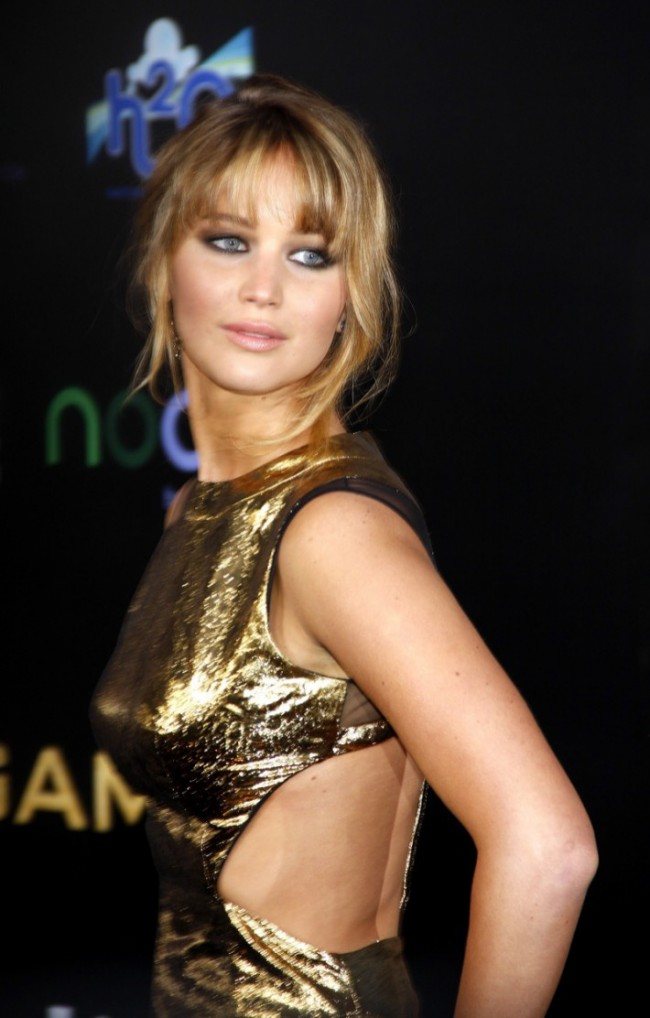 In March 2012, Jennifer showcases a dirty blonde hairstyle with highlights and bangs. (Photo: Shutterstock.com)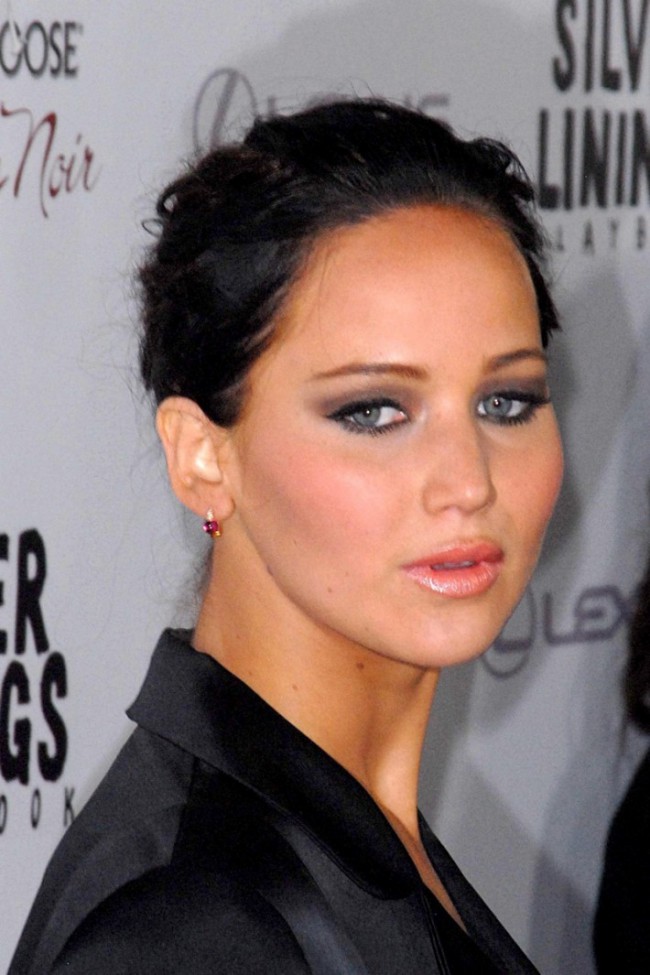 Jennifer Lawrence was brunette for a moment in 2012. (Photo: Shutterstock.com)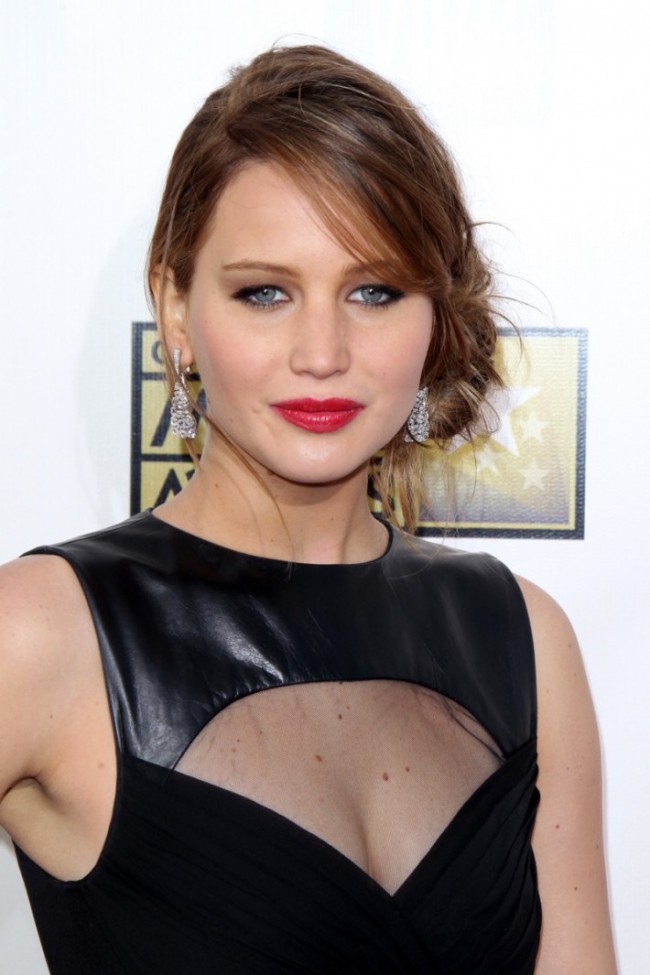 Here is Jennifer with a messy, side-parted bun with light brown hair in 2013. (Photo: Shutterstock.com)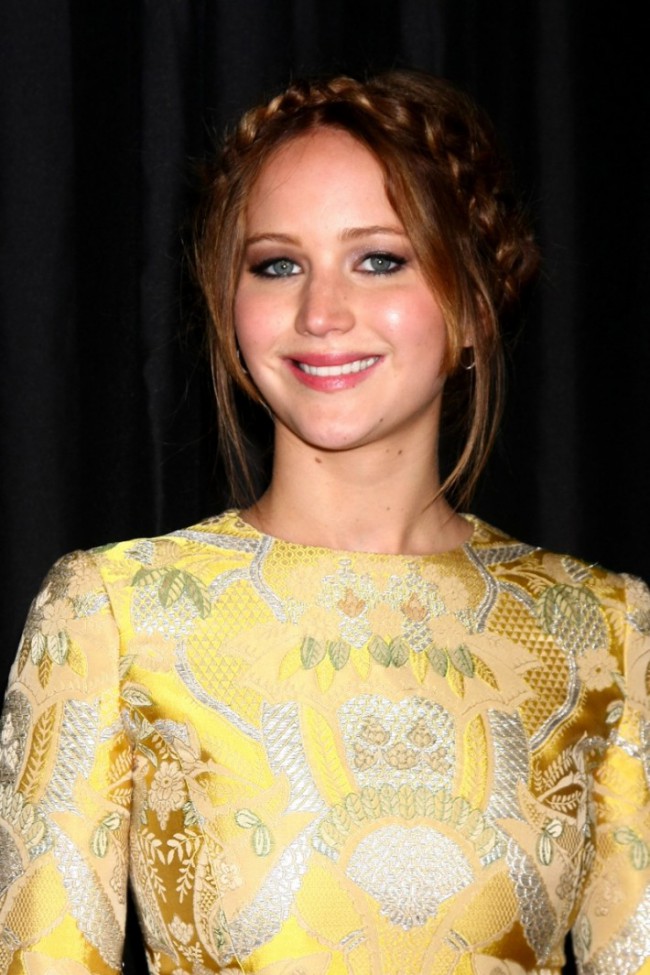 Jennifer Lawrence tried a braided, milk maid hairstyle in 2013 with a light brown shade. (Photo: Shutterstock.com)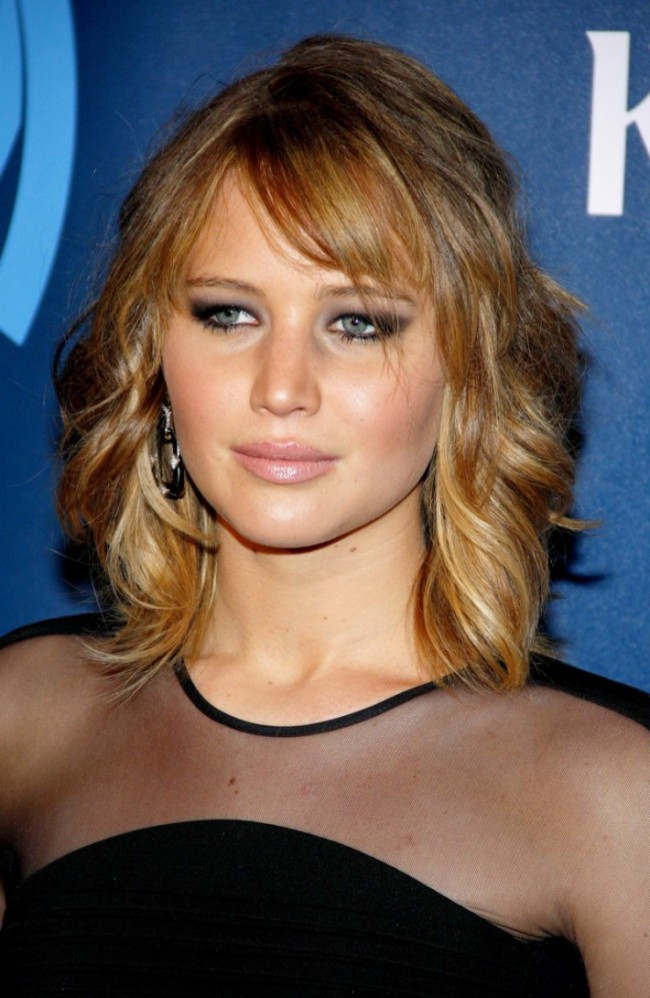 In April 2013, Jennifer went shorter and lighter with a wavy long bob. (Photo: Shutterstock.com)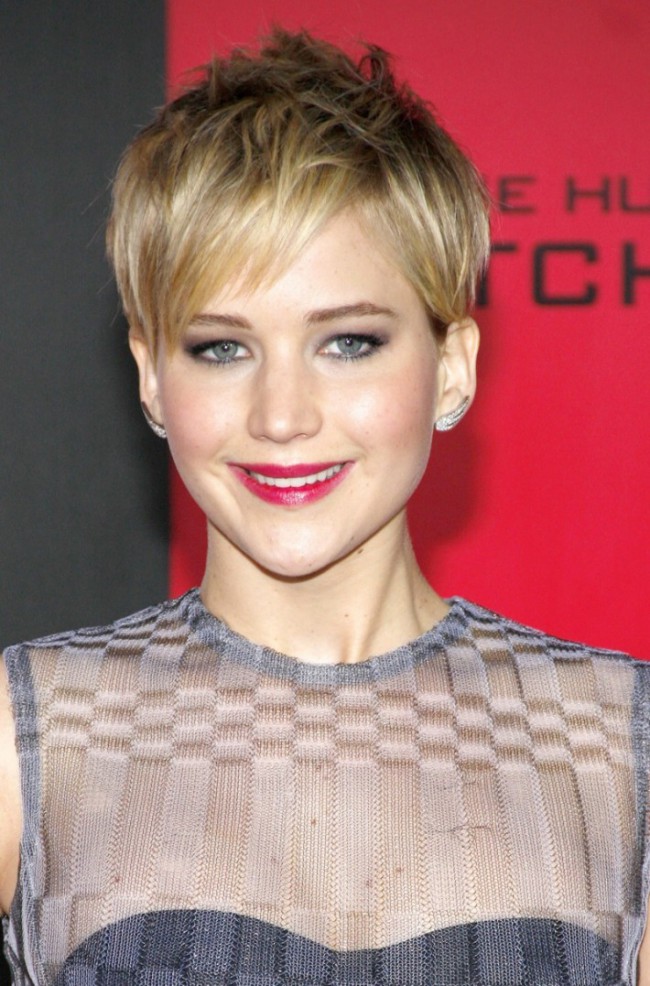 In November 2013, Jennifer unveiled a blonde pixie haircut. (Photo: Shutterstock.com)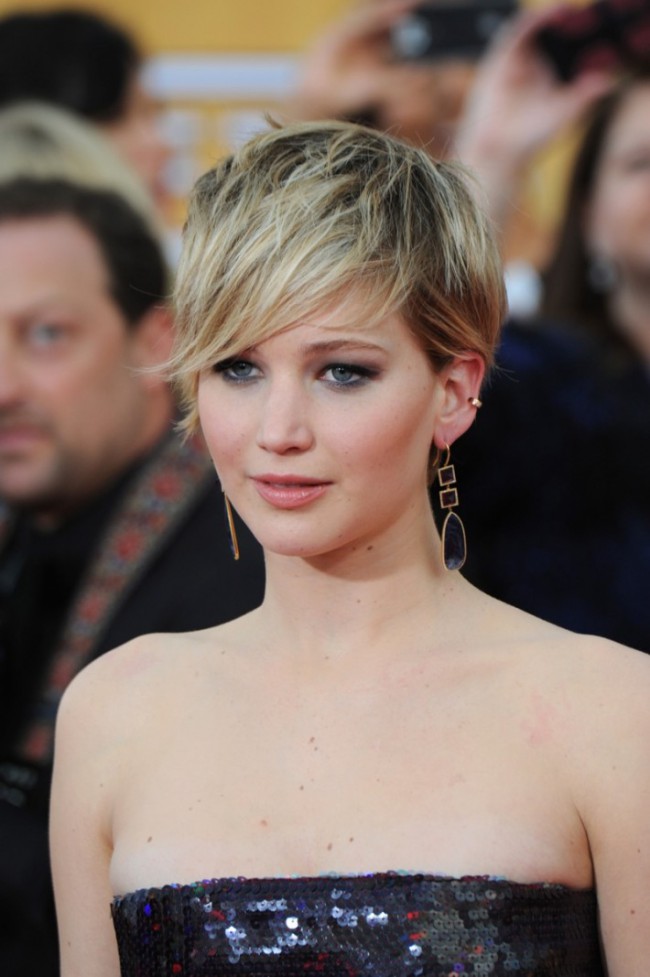 Jennifer Lawrence started growing out her pixie haircut in January 2014. (Photo: Shutterstock.com)
Still sporting short hair, Jennifer Lawrence showed off her growth in March 2014. (Photo: Shutterstock.com)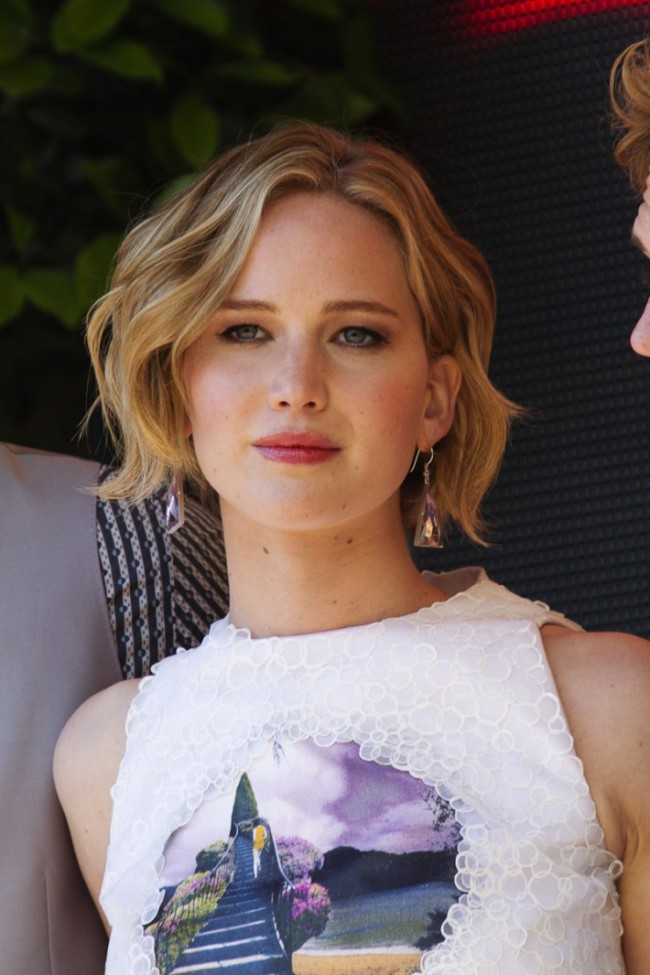 By May 2014, Jennifer had a bob length hairstyle with romantic waves. (Photo: Shutterstock.com)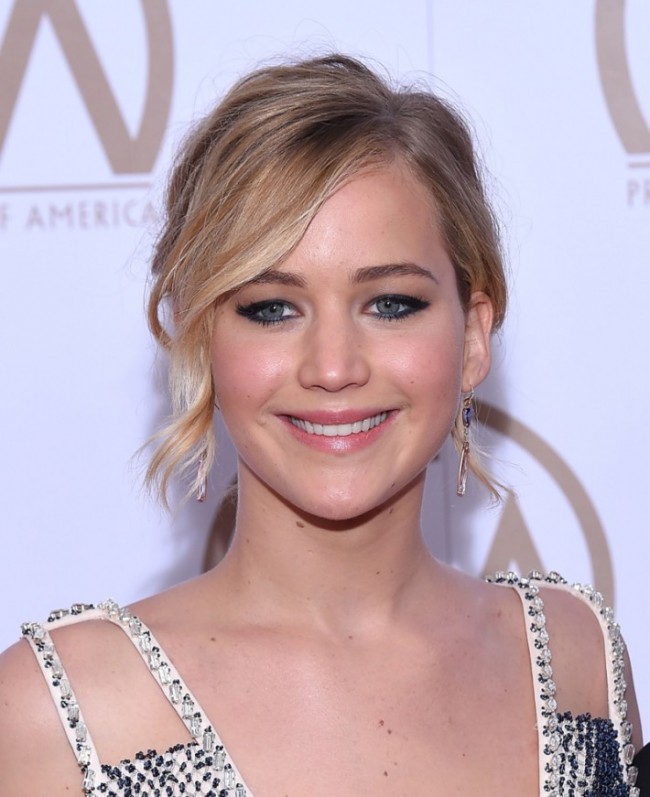 Here is Jennifer in January 2015 with a blonde wavy updo. (Photo: Shutterstock.com)