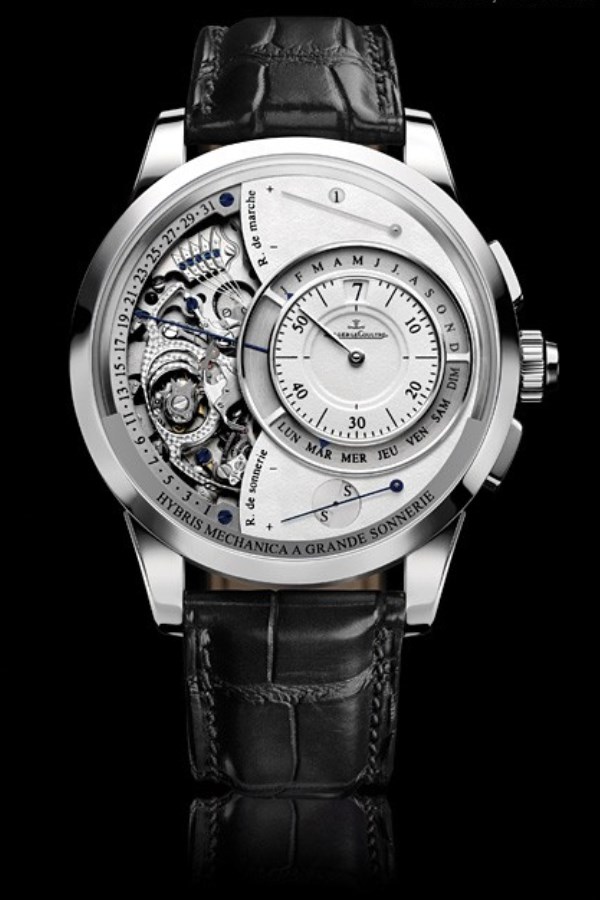 Swiss luxury watch manufacture Jaeger-LeCoultre brought its Hybris Mechanica collection and Haute Joaillerie watches that were seen at the Venice Film Festival to Singapore recently.
The highlight of course was the debut of the Hybris Mechanica a Grande Sonnerie but the presence of the high jewelry collection spoke to the manufacture's grand tradition in this area as well. Jaeger-LeCoultre CEO Jerome Lambert was present at the Capella Resort in Singapore to present the Hybris Collection and the high jewelry sets to collectors and regional press.
First of all, the Hybris Mechanica a Grande Sonnerie is a triumph of innovation and tradition, two pillars Lambert has emphasized as virtues of the manufacture repeatedly in our conversations with him. With more than 1,300 individual components, caliber 182 from Jaeger-LeCoultre includes not just the grand sonnerie but also a flying tourbillon and a perpetual calendar.
As you can see in the first image and above, jumping hours also makes it into the distinguishing characteristics of this watch. Inheriting many aesthetic codes from the Doumetre a Chronographe and the Master Tradition line, the open segment on the right of the dial is on the other hand completely in line with contemporary design cues.
From the open area, you can also catch a glimpse of the enigmatic workings of the Westminster chimes that sound the hour and quarters here. Take note that this in no way reveals the wealth of improvements and creative touches Jaeger-LeCoultre has used in calibre 182, including a trebuchet-inspired hammer system and an ingenious system to deliver power to the repeater system more efficiently.
During the course of this event, Jaeger-LeCoultre also showed two other components of what it calls the Hybris Mechanica Trilogy: the Gyrotourbillon and the Triptyque. All three watches will be produced in sets of 30, each set with its own leather coated safe. Aside from the security benefits, Jaeger-LeCoultre has turned the safe into an amphitheatre for its star Grande Sonnerie, even with safe secured.
Finally, the manufacture showed off all the high jewelry specials that were seen on the wrists of celebrities at the Venice Film Festival.