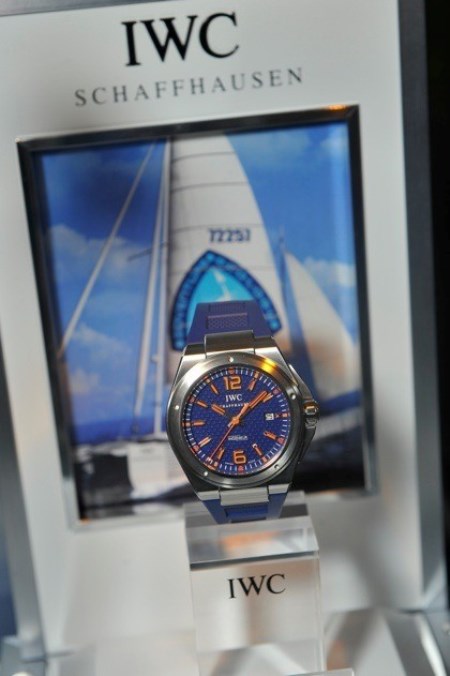 IWC Schaffhausen has supplied a robust timepiece to accompany David De Rothschild on his "Plastiki" trip. Raising awareness about the ecological vulnerability of our oceans, IWC have lent their support in the shape of the Ingenieur Automatic Mission Earth Edition "Adventure Ecology".
Georges Kern, CEO IWC Schaffhausen, said: "David de Rothschild deserves our great respect and support for his inspirational ideas. We are pleased to join him on board his breathtaking expeditions to the planet's most vulnerable ecosystems and to play our part in raising awareness of the con- sequences of human action."
De Rothschild has built an 18ft catamaran largely from reclaimed plastic bottles, (12,500 to be precise) which is currently sailing from San Francisco to Sydney.
The aim of the Plastiki expedition is to raise awareness about the deteriorating health of the oceans particularly the large amounts of plastic debris. The boat symbolises how plastic can be used as a resource rather than a waste material.
All the crew have been issued with the timepeice.