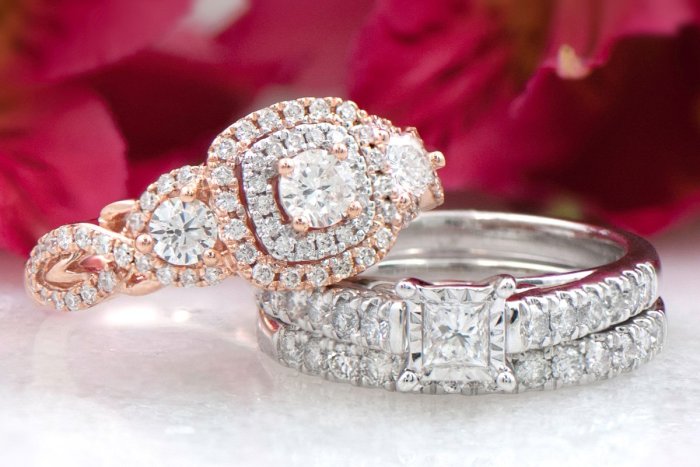 IBM is working with a consortium of gold and diamond companies to build a blockhain-based, cross-industry supply chain tracking platform.
The joint initiative, dubbed TrustChain, involves a variety of industry businesses. These include Berkshire Hathaway's Richline Group, precious metals refiner Asahi Refining, jewelry retailer Helzberg Diamonds, precious metals supplier LeachGarner and third-party verification provider UL.
The TrustChain initiative, which will be powered by a permissioned blockchain built on Hyperledger Fabric, will allow the companies to track gems and precious metals from their origins all the way to the mall. TrustChain is a way to show the jewelry purchased was manufactured in an ethical and sustainable way. It will initially help track six styles of diamond and gold engagement rings and is expected to be available to consumers by the end of the year.
The jewelry industry has been facing many challenges when pursuing continuous development. The problem of counterfeiting has reached global prominence, and it is an increasing problem that affects both consumers and industry businesses. According to Nielsen data from 2015, 66 percent of global consumers are willing to pay more for sustainable brands.
Mark Hanna, Richline Group's chief marketing officer, said the company had previously attempted to create a similar database using different technology, but the process was still heavily manual and prone to inaccuracies.
"We were always very enamored with it. But there wasn't the right platform," Hanna said. "Then along came blockchain."
Jason Kelley, general manager of blockchain services at IBM, said in an interview that transparency and trust are at the core of the initiative due in no small part to consumer demand for corporate responsibility and ethical consumption.
"The question is, 'What are we getting out of this?' " Kelley said. "What got all of this excitement going is each one of these players coming together for a higher level of transparency, visibility, and trust for their consumer. Seventy-three percent of millennials see this as a market need."
Other companies in the jewelry industry have also started to explore blockchain technology. In December, Diamond supplier De Beers announced that it was investing in a blockchain platform that will enable the industry to trace a diamond's entire transaction history.
(Photo: Helzberg Diamonds)