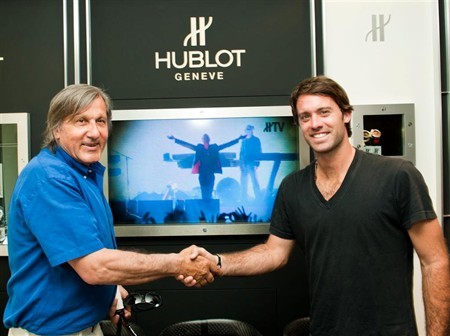 Summer polo season has kicked off, and to celebrate the games, Hublot invited Ambassadors Facundo Pieres and tennis legend Ilie Nastase to their boutique at Saint Tropez for a special exhibition match.
The afternoon saw the dashing Facundo Pieres, a Hublot ambassador since 2009, lend megawatt star power to the Hublot Polo Junior Contest. During the exhibition match organized in his honor, Hublot rewarded each goal scored by Pieres by offering six polo lessons to the young riders and their horses.
Pieres, considered a prodigy in the polo world, won the Triple Crown in Argentina with his team, and is the youngest pro polo player at 25 to achieve the 10 handicap, the highest level that can be reached in the sport.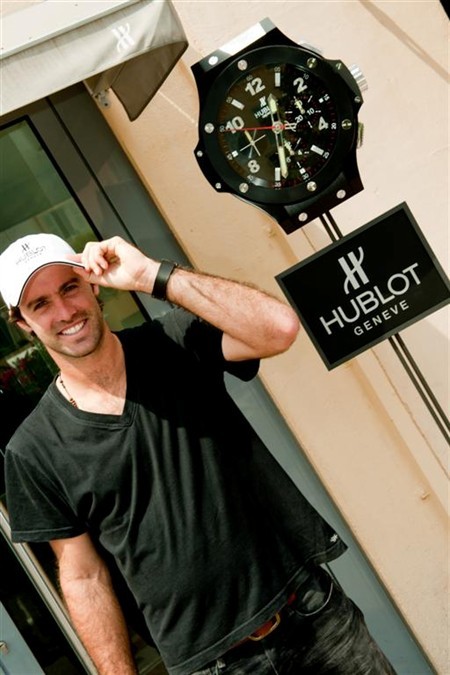 Facundo Pieres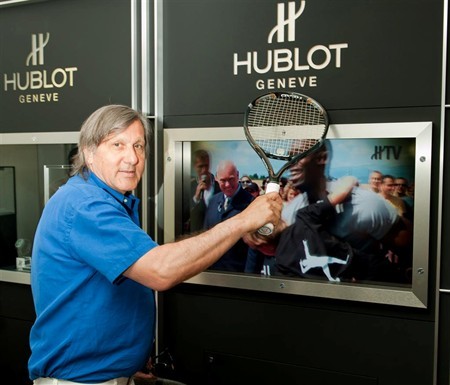 Ilie Nastase