HRH Prince of Wales, Prince Charles
The Montblanc Cultural Foundation has awarded HRH Prince of Wales, Prince Charles, with the UK Montblanc de la Culture Arts Patronage Award, in recognition of a lifetime's worth of incredible support for contemporary arts.
Now in the 20th year of the patronage programme, Montblanc de la Culture celebrated the award at the Apsley House, London in a star-studded gala. Present were HRH Prince of Wales, Lord Douro (founder of the award), CEO of Montblanc International Lutz Bethge, Montblanc ambassador and silver screen star Eva Green, friend of the brand Katherine Jenkins and previous winners of the Patronage Award.
As the winner of the Patronage Award this year, HRH Prince of Wales received €15,000 to donate to The Prince's Drawing School, the arts project of his choice. He was also presented with a limited edition Patron of the Arts Montblanc fountain pen designed and created for winners of the award. This year, the fountain pen was dedicated to Gaius Maecenas, a historical figure who is recognised as the very first patron of the arts.
Watch the video presentation of the prize-giving ceremony and the HRH Prince of Wales' acceptance speech below.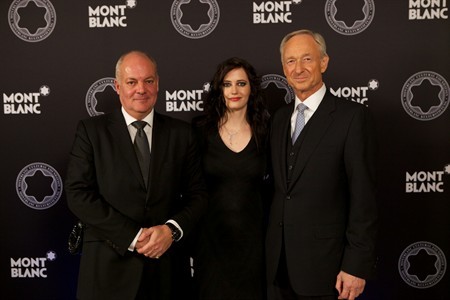 Kevin Boltman, Eva Green & Lutz Bethge, CEO Montblanc International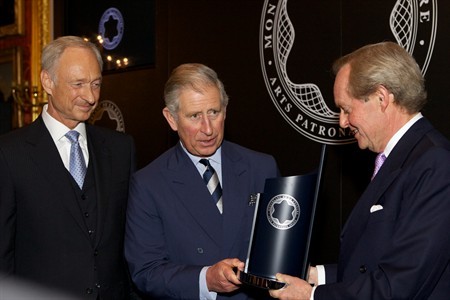 HRH Prince of Wales, Lord Douro & Lutz Bethge, CEO Montblanc International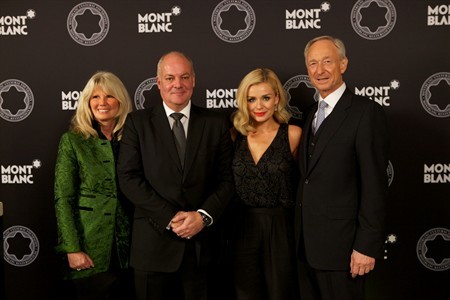 Ingrid Roosen-Trinks, Kevin Boltmann, Kathrine Jenkins & Lutz Bethge, CEO Montblanc International