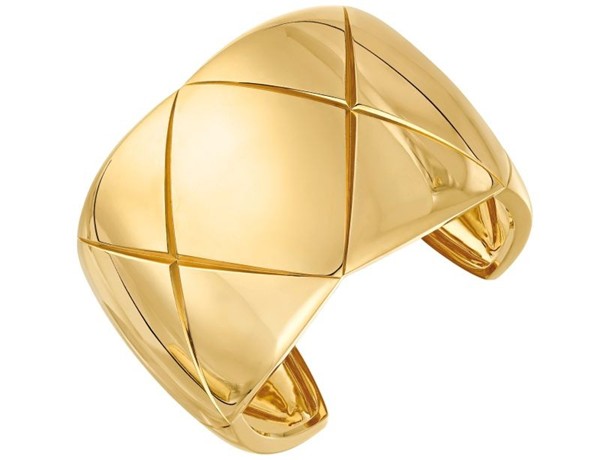 Chanel Fine Jewellery presents Coco Crush, a new collection entirely dedicated to the "matelassé" or quilted pattern. Finely engraved into the gold, this stylized quilted pattern gives birth to a collection of rings and a cuff-bracelet with generous and feminine lines. In its simplicity, the radical and resolutely contemporary spirit of the Coco Crush collection expresses all the values of modernity and refinement that have distinguished Chanel Fine Jewellery since its origins.
Strongly anchored into the brand through the iconic quilted motif and the name, the Coco Crush Fine Jewelry Collection is set to launch on May 1. The feminine, modern and everyday range, echoes the style and allure of Chanel. The collection is inspired by the quilting pattern in the equestrian world.
Previously used specifically to make saddles more comfortable for their riders, quilted leather was to become one of Gabrielle Chanel's favourite materials very early on. She used it to make the beige cushions on the large sofa in her apartment. Most notably, she chose to use it to form and style her bag – 2.55 – which she launched in February 1955.